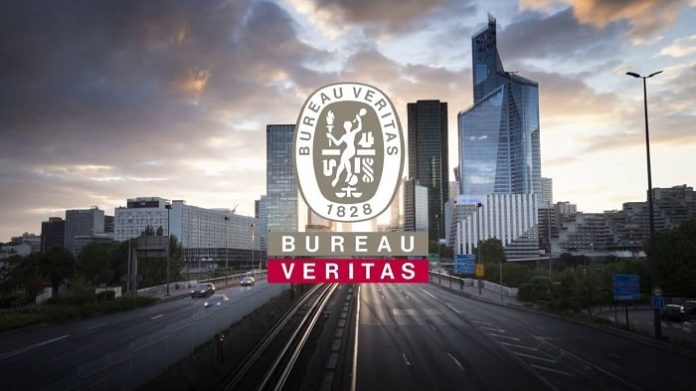 Bureau Veritas, a world leader in testing, inspection, and certification (TIC) services announced Cleveland Clinic will serve as their Chief Medical Director for its "Restart your Business with BV" program that includes operation continuity audits, laboratory hygiene testing, safety protocol audits, and more. Cleveland Clinic's innovative Medical Director Program will ensure Bureau Veritas is able to leverage the strategic insight, advice and recommendations of the world's leading medical community to develop protocols, guidelines and standards that help businesses restart their operations safely and meet appropriate health, safety and hygiene requirements.
 Natalia Shuman, Executive Vice President and CEO Bureau Veritas North America, commented:
"As we look to the weeks ahead, and strategic plans to reopen businesses are deployed, Bureau Veritas feels a strong sense of responsibility to support the health, safety and hygiene procedures for our clients and communities. Our work with Cleveland Clinic confirms Bureau Veritas' commitment to deploy a hygiene and health safety certification program that's built on a foundation of excellence, and science-based evidence. Together, we can help businesses both restart safely and build confidence with employees, customers and our communities across North America."
Bringing the best of Cleveland Clinic to support Bureau Veritas as Chief Medical Director, Cleveland Clinic will provide access to leading healthcare expertise including guidance on:
Infectious exposure and toxicology
Crisis and organizational risk management
Medical contingency plans and process development
Pandemic and infrastructure response planning and prevention
Cleveland Clinic's Medical Director Program was born in Canada for companies and is supported by Cleveland Clinic Canada's experienced leadership team, which includes Mike Kessel, President and CEO of Cleveland Clinic Canada.
"It is critical that we deploy strategies to mitigate the epidemiological spread of COVID-19 in our communities, particularly as businesses begin to reopen their operations. Cleveland Clinic is proud to support Bureau Veritas as a Chief Medical Director. Our extensive experience in Medical Directorship Programs, health policy and skilled emergency management, in combination with Bureau Veritas' 192 year legacy in providing testing, inspection and certification services means we can continue to work holistically as "one global society" to fight the pandemic together."
 "Restart your Business with BV"
The Safe Guard Hygiene Excellence Label is a suite of services offered through Bureau Veritas' "Restart Your Business with BV" program. As an independent third-party partner, Bureau Veritas provides laboratory hygiene testing, hygiene and safety protocol audits, e-training programs, and continued monitoring of safety protocols to ensure businesses restart operations safely. In addition to the support of the Cleveland Clinic, protocols, standards and guidelines will continue to be developed in partnership with leading epidemiologist as well as members of the scientific community and in compliance with local government agencies across North America. The hygiene excellence program supports the restart efforts for all places where people live, travel and work including construction sites and factories, to offices, schools, hotels, restaurants, transportation hubs, shops and public facilities. Companies who adhere to the criteria are eligible to receive Bureau Veritas' Safe Guard Hygiene Excellence Label.
About Bureau Veritas
Bureau Veritas is a world-leading provider in testing, inspection and certification. Created in 1828, the Group has more than 78,000 employees located in more than 1,500 offices and laboratories around the globe. Bureau Veritas helps its clients to improve their performance by offering services and innovative solutions in order to ensure that their assets, products, infrastructure and processes meet standards and regulations in terms of quality, health and safety, environmental protection and social responsibility.
Bureau Veritas is listed on Euronext Paris and belongs to the Next 20 index.