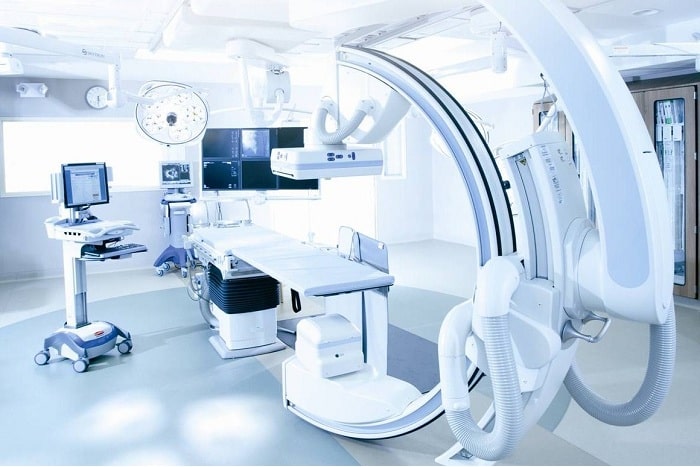 Citizens Medical Center (Citizens) entered into an agreement with Enchanted Rock, LLC (Enchanted Rock) to make sure power outages no longer impact the safety, medical care, and comfort of its patients. Enchanted Rock's natural gas microgrids will supply redundant electrical service for Citizens, ensuring the hospital will maintain full power despite natural disasters or other utility interruptions.
When Hurricane Harvey swept through the Gulf Coast in August 2017, Citizens experienced the immediate impacts of power failure. The hospital was equipped with an emergency generator, but like most hospitals, it only had the capacity to support the equipment, life safety and critical loads required for regulatory compliance. Backing up only the required loads, but not the entire facility, can lead to patient risk and operational disruption. During Harvey, the loss of both electricity and water at Citizens was risky enough to require patients to be evacuated to a safer location.
"After our experience during Harvey, we wanted to find a way to remain open and be the safe location the community needs next time a disaster strikes," said Citizens CEO, Mike Olson. "We now feel confident going into the 2020 hurricane season knowing that our power resiliency is in the hands of experts and were surprised to discover that this risk could be addressed so affordably with Enchanted Rock's proven resiliency solution."
Citizens selected Enchanted Rock, a Houston-based company that offers resiliency as a service. Enchanted Rock's natural gas backup generators have a track record of providing continuous electrical service during severe weather events, including Hurricane Harvey, which made the company an attractive choice to Citizens. Unlike other alternatives, Enchanted Rock's microgrids provide full facility backup. Their natural-gas powered engines can run indefinitely with unlimited fuel supply delivered through robust underground infrastructure. The hospital will now be able to remain open and serve the community even when the utility service goes down.
In addition to being the most resilient choice, Citizens also selected Enchanted Rock generators for their attractive financial terms. The company's unique Integrated Reliability on Call (iROC) service allows Citizens to pay a small fraction of the total cost of owning a standard reliability system, making Enchanted Rock the most cost-effective choice for the hospital.
"During disasters, hospitals shouldn't be closing to evacuate patients," said Thomas McAndrew CEO of Enchanted Rock. "They should be open to serve the community and save lives and we are delighted to be able to help Citizens achieve this goal."
Texas Microgrid, LLC owns, and Enchanted Rock operates the system for the life of the agreement, allowing Citizens to focus their time and energy on what matters most – providing high-quality service for their patients. Citizens anticipates this solution will be constructed and ready for operation just in time for the 2020 hurricane season.
About Citizens Medical Center
Citizens Medical Center is a not-for-profit hospital known for compassionate patient care, clinical expertise, and bringing advanced medical services to the South Texas region since 1956. Today, Citizens is a 338-bed acute care hospital with over 1,000 employees. Citizens Medical Center is recognized for its outstanding cardiology program, which includes a nationally accredited Chest Pain Center. Citizens has a Comprehensive, Accredited Bariatric Surgery program, a nationally accredited Comprehensive Community Cancer Program by the American College of Surgeons Commission on Cancer and has a 24/7 emergency department, advanced Level III Trauma facility and onsite medical helicopter, a Primary Stroke Center, imaging and surgery center, sleep study center, Citizens Birth Center with labor and delivery, state-of-the art rehabilitation and fitness center, urology center and DaVinci robotics minimally invasive surgery options, a home health agency, and has a long history of providing continuing education for healthcare providers and the community.
About Enchanted Rock
Enchanted Rock has pioneered a service offering that enables commercial, industrial and institutional customers to achieve much higher levels of facility electrical reliability for a small fraction of the cost of traditional diesel backup generation ownership. They are the only distributed energy company combining expertise in energy market integration, control technologies, and construction which translates into more reliable and less expensive backup power for customers. Enchanted Rock is responsible for the design, project management, installation, and commissioning of 360 MW of distributed generation with over 60 MW under construction. To learn more, visit www.EnchantedRock.com.