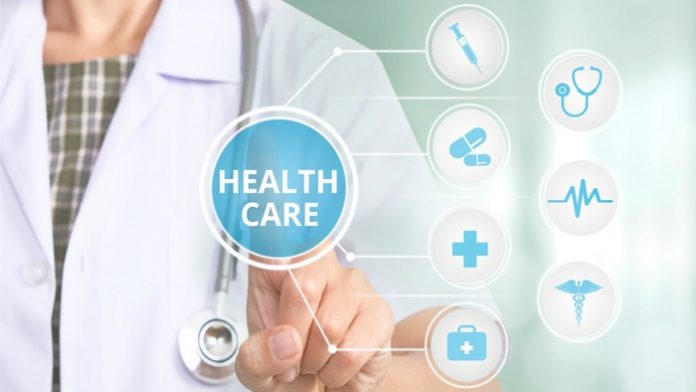 Dignity Health and Catholic Health Initiatives (CHI) have come together as CommonSpirit Health, creating a new nonprofit Catholic health system focused on advancing health for all people and serving communities in 21 states.
The $29 billion system operates more than 700 care sites and 142 hospitals, as well as research programs, virtual care services, home health programs, and living communities. CommonSpirit Health also supports a range of community health programs to create healthier communities and address the root causes of poor health such as access to quality care and health equity, affordable housing, safe neighborhoods, and a healthy environment.
The new organization is built on the legacy of 17 congregations of women religious who founded health ministries to serve people most in need. Today, it is supported by approximately 150,000 employees and 25,000 physicians and advanced practice clinicians. Catholic Health Initiatives CEO Kevin E. Lofton and Dignity Health President and CEO Lloyd H. Dean will both serve as CEOs in the Office of the CEO for the new health system.
"Our new organization will bring the expertise of a national health system to neighborhoods across the country," said Lofton. "Whether it's a neurological institute in Arizona, a 25-bed critical access facility in North Dakota, a mobile lung cancer screening program in Tennessee, or a 'hospital at home' in Nebraska, CommonSpirit Health will expand the best approaches from across our new organization. Our whole will be much greater than the sum of our parts."
"We didn't combine our ministries to get bigger, we came together to provide better care for more people," said Dean. "We created CommonSpirit Health because in order to solve national health challenges, we need the breadth, scope, and resources to make a nationwide impact. We believe that no one should ever have to choose between being healthy and putting food on the table."
CommonSpirit Health will focus on achieving success in five key areas:
— Expanding clinical expertise across the system in primary, acute, and specialty care, and focusing on care for patients with chronic and complex conditions;
— Accelerating the shift toward providing services outside of hospitals to homes, the community, and online;
— Investing in technologies that make care more convenient and personal;
— Addressing the underlying causes of poor health and advocating for policies that improve health outcomes for the most vulnerable members of our communities; and
— Retaining and recruiting a highly-skilled and dedicated work force where people embrace service to others and experience a personal and professional fulfillment in their work.
Despite policies that have extended health coverage to more people, 27 million Americans remain uninsured, and life expectancy dropped in 2018 for the second time in three years. CommonSpirit Health will be particularly focused on addressing the social causes of poor health, which studies show have a much greater impact on health than acute medical needs.
"Too many people still can't access quality health care in their communities," said Dean. "America's health care system needs big changes, and we have a big goal of improving the health of millions of people in this country. CommonSpirit Health will be a champion for the common good and extend access to good health for everyone, especially those who are most in need."
"Getting health care should be more personal, convenient, and affordable," said Lofton. "CommonSpirit Health will focus on treating the whole person, particularly the social causes of poor health that lead to needless suffering, unnecessary hospital visits, and premature deaths. Our goal is to be the leader in every type of care, whether you need brain surgery, urgent care for the flu, or help managing your diabetes."
CHI and Dignity Health previously announced that the new ministry will retain the names of local facilities and services in the communities where they are located.
About CommonSpirit Health
CommonSpirit Health is a nonprofit, Catholic health system dedicated to advancing health for all people. It was created in February 2019 through the alignment of Catholic Health Initiatives and Dignity Health. CommonSpirit Health is committed to creating healthier communities, delivering exceptional patient care, and ensuring every person has access to quality health care. With its national office in Chicago and a team of approximately 150,000 employees and 25,000 physicians and advanced practice clinicians, CommonSpirit Health operates 142 hospitals and more than 700 care sites across 21 states. In FY 2018, Catholic Health Initiatives and Dignity Health had combined revenues of $29.2 billion and provided $4.2 billion in charity care, community benefit, and unreimbursed government programs. Learn more at commonspirit.org.