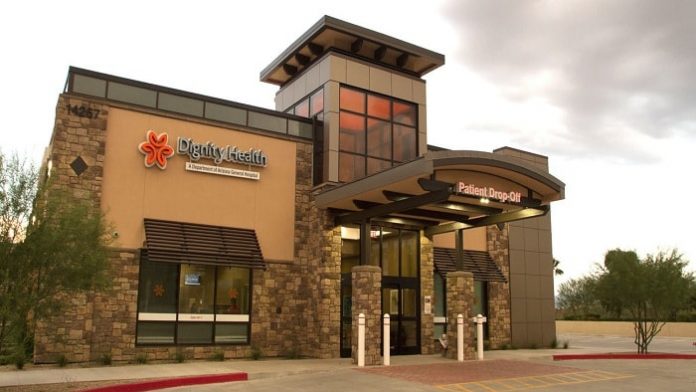 The California Attorney General's office announced that it has provided conditional consent to the combination of Dignity Health and Catholic Health Initiatives (CHI) to create a new nonprofit health system. Approval from the Office of Attorney General Xavier Bacerra follows a broad statewide review process and public comment period and marks a key regulatory milestone for the combination, to be called Common Spirit Health.
Dignity Health President and CEO Lloyd Dean released the following statement:
"The completion of the Office of the Attorney General's review and consent is an important step forward in finalizing the ministry alignment between Dignity Health and Catholic Health Initiatives. By joining together, we will strengthen our ability to provide critical health services and support communities throughout California and the other states our new health system will serve."
"Dignity Health has a proud legacy of providing quality health care to Californians and cares for more Medi-Cal patients than any other private provider. Some of our hospitals have been delivering care for more than 100 years. This review process offered a chance to hear directly from people in our communities, and we heard over and over how important our services are to the areas we serve. Our alignment and the consent of the Attorney General's office will help ensure we can continue providing care for many years to come."
The Attorney General conducted the most extensive reviews of hospital services in California history, releasing a series of independently prepared Health Care Impact Statements and holding 17 public meetings across the state for community members to provide input on the combination. In its submission to the Attorney General's office, Dignity Health committed that the alignment would not change or reduce the availability or accessibility of health services at any of its facilities.
Dignity Health will continue to maintain its facilities, emergency departments, trauma centers and licensed service lines, preserve its funding of hospital-based community health and benefit programs, and continue to provide significant levels of charity care, reflecting commitments the organization made when it submitted its application to the Attorney General. As part of the Attorney General's consent, Dignity Health will also create a homeless health care initiative that will help to support and expand health, housing and social services for the homeless and other vulnerable populations. And the organization will expand the eligibility for individuals who receive charity care, adding to the significant financial assistance it already provides to those patients who are most in need.
Dignity Health's operations in California include a network of providers, clinics, outpatient facilities, care delivery partnerships, and 31 acute care hospitals. Over the last 5 years and as calculated pursuant to the methods adopted by the Attorney General's office, Dignity Health has provided $600 million in financial assistance (charity care) for people who could not pay for care; $552 million in community benefit services such as community health programs, health professional education, grants to local service partners, and programs that increase access to care; and $2.1 billion to subsidize the un-reimbursed cost of providing care to Medi-Cal patients.
The combination of Dignity Health and CHI will create a new health system that will serve communities across 21 states at more than 700 care sites and 140 hospitals. Both organizations are mission-driven not-for-profit health systems and do not operate in any of the same states. The combination is on track to close by December 31. The combination was previously reviewed by the Federal Trade Commission and has also received required approvals from the Catholic Church.