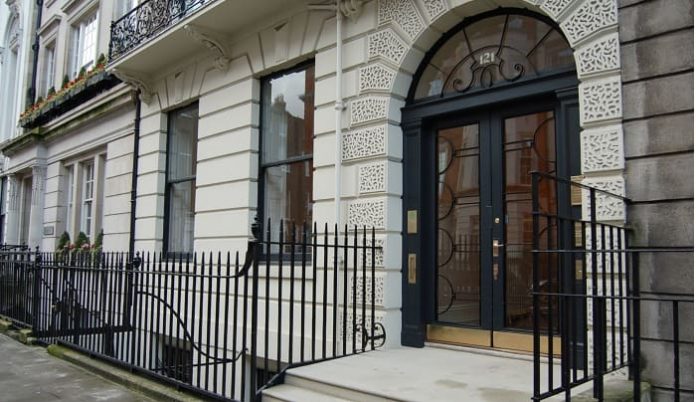 Doctorcall in partnership with Dr Kelly & Associates are delighted to launch a range of new services, including corporate doctor services and short notice private GP appointments in the City of London.
Doctorcall recently acquired Dr Kelly & Associates, an established private clinic in central London, and as part of the new partnership will be offering a range of independent healthcare services, including GP consultations, Corporate Health Assessments and Health Screenings.
The corporate doctor services in cludean on-site GP facility for corporate clients, giving employees access to regular and one-off consultations while minimising time away from work. The flexible service will allow employees to have fast access to a GP to discuss any health issues and will offer a range of services, including travel advice and vaccinations, employee medical assessments and corporate health checks. This will enable companies to support their employees' health and wellbeing, making sure they have access to the medical care they need quickly and easily, in support of a healthy work environment.
Private patients living in London will also have access to short-notice private appointments, with all bookings made online offered at a discounted rate. Express GP appointments will reduce the waiting time for patients, providing them with an affordable way to be seen by a doctor at a time that is convenient for them.
Dr Charles Levinson, founder of Doctorcall, said: "We are delighted to announce the launch of our new services in honour of our partnership with Dr Kelly & Associates."
"Private patients will benefit from an expansion to our service offering, focussed on bringing greater convenience, more flexibility and faster access to affordable healthcare. It also presents an opportunity to strengthen our provision for corporate clients, enabling them to champion the wellbeing of their staff by making sure they have access to medical care when needed, helping to create a healthy and supportive workplace."
"We are committed to providing invaluable care to all our patients and are excited for our two brands to be working together to continue providing excellent choice and availability and outstanding medical services to our customers in London and beyond."
Doctorcall was founded by Dr Charles Levinson in 1989 to provide a visiting doctor service within London, the first service of its kind in the UK. Since then, the medical group has expanded over a number of years and now provides a range of medical services for individuals and corporate clients. A leading innovator within the independent sector, Doctorcall is focussed on providing outstanding medical services in the environment of a state-of-the-art private clinic, including from its clinics in London Harley Street and Manchester St Ann's Square.
For more information, visit https://www.doctorcall.co.uk/