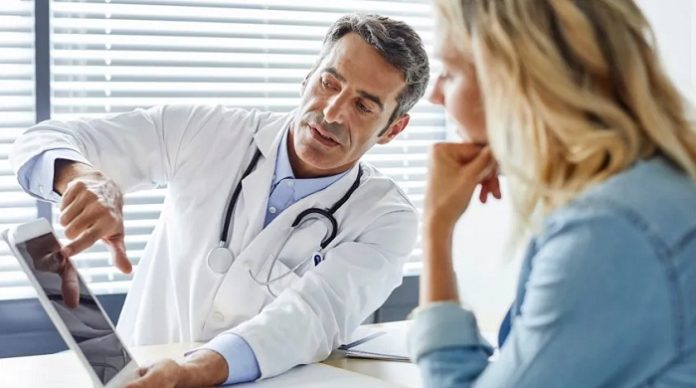 InterSystems, a creative data technology provider dedicated to helping customers solve the most critical scalability, interoperability and speed problems, announced that EMC Healthcare, a subsidiary of EMTEK Group, has selected InterSystems to digitize healthcare information across its private hospital group for world-class patient care and experience.

Working in partnership, InterSystems and EMC will implement the InterSystems TrakCare® unified healthcare information system across six hospitals as the first step in the group's digital transformation. TrakCare will enable world-class patient care and experience with a single, electronic medical record (EMR) system. InterSystems will provide software, services, maintenance and technology leadership.
TrakCare will help EMC to offer patients the best clinical outcomes and safety with a seamless patient experience. Patients will be able to visit any of EMC's facilities and their medical records will be instantly and securely accessible by whoever they see. With admission, laboratory, radiology, pharmacy, clinical and surgical departments all using the same system, patient wait times and the potential for errors will be reduced. Allergies and medications will be recorded and clinicians alerted about potentially adverse events.
EMC will gain the ability to adopt new, digitally supported models of care. For example, patients could continue to be treated in their homes for chronic medical conditions with remote monitoring devices connected to the TrakCare EMR system. This could reduce hospital visits and improve the convenience of medical treatments whilst maintaining the clinicians' personal involvement. Utilising the TrakCare Personal Community patient engagement solution, patients and their families or carers will be able to access medical records, make appointments online, and take part in the care process.
"The future of healthcare is digital," said EMC Healthcare CEO, Mr. Jusup Halimi. "Whether speeding up the patient's journey, enabling treatment at home, or using the latest medical equipment and AI tools, data is central. That is why we are partnering with InterSystems, a global provider of advanced digital health technology, and transforming our hospital group."
Since establishing a direct presence in Asia over 20 years ago, InterSystems has worked with leading private hospital groups across the region. In 2021, InterSystems opened its sixth office in the region, in Singapore. In this time, the TrakCare EMR system has been proven to meet local market requirements. In the 2022 Best in KLAS: Software & Services report, as a direct result of feedback from healthcare providers, KLAS Research recognized InterSystems TrakCare® as the 2022 Best in KLAS award winner in the Asia/Oceania Region for Acute Care EMR for the sixth time.
The partnership with InterSystems will also support EMC's continued business expansion. With a single system, EMC can quickly deploy TrakCare at new hospitals. And as well as accessing shared medical records, for example, new facilities will be able to quickly meet government reporting requirements and integrate with social healthcare insurance systems.
"EMC Healthcare is taking a giant leap forward by becoming a digital hospital group," said Luciano Brustia, Regional Managing Director Asia Pacific for InterSystems. "Using next generation digital healthcare technology, EMC will ensure that Indonesians can receive the highest standards of care with a strong focus on a personalized patient experience."
"We are very excited to be working in a true partnership with EMC Healthcare," said Brustia. "Success in digital health requires trust and commitment. You can't do it with just a few technology people. Everyone, from the boards down to the staff on the wards, need to work together as one team."
About EMC
Operating under PT Sarana Meditama Metropolitan Tbk (SAME), EMC Healthcare consists of six hospitals that provide superior and reliable health services:
EMC Alam Sutera Hospital, established in 2007 in Alam Sutera, South Tangerang, Banten;
EMC Cikarang Hospital, established in 2016, located in South Cibarusah, Bekasi;
Pekayon EMC Hospital, established in 2018, located in Pekayon Jaya, Bekasi;
EMC Pulomas Hospital, established in 1972, located in Kayu Putih, East Jakarta;
EMC Tangerang Hospital, established in 1991, located in Tangerang, Banten; and
EMC Sentul Hospital, established in 2013, located in Sentul City, Bogor.
Through these hospitals and continued business growth, EMC Healthcare is committed to expanding its reach to meet the needs of the public with quality healthcare services that put patients first. For more information, please visit EMC.id.