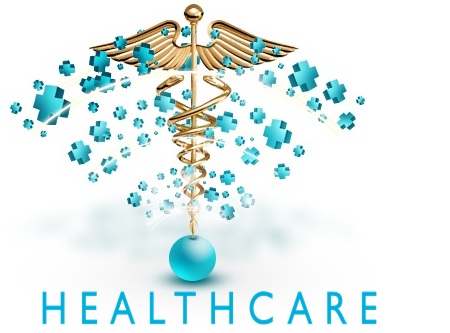 EvergreenHealth and Overlake Medical Center have formed Eastside Health Alliance, a joint venture to improve access, coordination of care and offer the greatest quality and value to residents of the Puget Sound's Eastside.
The joint venture is structured around three defined initiatives:
Collaboration in cardiac, neuroscience and thoracic surgery services to offer comprehensive care for the Eastside community.
A Coordinated Quality Program (CQP) to share safety and quality data and best practices.
Formation of a single Eastside Clinically Integrated Network (CIN), known as the Eastside Health Network, which combines Overlake Provider Network and Evergreen
Health Partners to standardize quality improvement; patient care management for proper utilization of care; clinical protocol development; and work directly with business and payers to enhance value and lower the cost of care.
"Our organizations share the goal of providing the highest quality, best value, safest and most comprehensive care," said Overlake President and CEO J. Michael Marsh. "Through this joint venture, we are able to better compete in the ever-changing health care marketplace and benefit from the sharing of best practices, operational efficiencies, enhanced care, and bolstering our organizations' position as the Eastside's preferred health care systems."
The Eastside Health Network, in partnership with Eastside physicians, will participate in existing and new accountable care networks. Additionally, the organizations will share infrastructure expenses and gain population health expertise while also aligning independent and employed physicians across the Eastside for improved care coordination and quality.
"Providing our community with access to more highly coordinated subspecialty care will serve to improve the health and well-being of the entire Eastside," said EvergreenHealth CEO Robert Malte. "EvergreenHealth and Overlake Medical Center have a history of working together, and in collaboration with independent providers through our clinically integrated networks. Our new joint venture will further this collaboration and help us simultaneously improve clinical outcomes for our patients and reduce the per capita cost of care for the benefit of patients, businesses and our region."
The organizations will remain separate entities and the joint venture will have no impact on either organization's governance, administration, or tax exempt status. The strategic alliance will be a 50/50 joint venture, structured as a limited liability company (LLC) around the three initiatives noted above. The joint venture will be governed by a new Board of Directors, with equal representation appointed by both boards.
About Overlake Medical Center
Overlake Medical Center is a nonprofit, non-tax-supported regional hospital with a network of medical clinics located throughout the Eastside. Founded by the community in 1960, the hospital is licensed for 349 beds and offers a comprehensive range of services including cardiac care, neuroscience, cancer care, general and specialty surgery, women's programs, senior care and psychiatric services. Overlake Medical Center is one of only three hospitals in the state to receive a Leapfrog 'A' hospital safety score for three years in a row and it is ranked by Healthgrades in the top 10% of hospitals in the nation for stroke, joint replacement and bariatric surgery. For more information, visit 
www.overlakehospital.org
.
About EvergreenHealth
EvergreenHealth is a public district hospital system formed in 1972 that includes two hospitals, a 318-bed acute care medical center in Kirkland and a 72-bed acute care hospital in Monroe, a multispecialty group practice with 300 providers and over 25 specialties, a network of 10 primary care locations, two urgent care centers, three emergency departments, a medical staff of over 1,150 physicians in 80 specialties and the region's largest home care and hospice services. EvergreenHealth offers extensive community health outreach, anchored by its 24/7 Nurse Navigator & Healthline. EvergreenHealth has been named one of the nation's 100 Top Hospitals® by Truven Health Analytics™, an eight-time Distinguished Hospital for Clinical Excellence from Healthgrades®, one of only two CMS 5-star hospitals in Washington State and holds an 'A' hospital safety score from Leapfrog. For more information, visit 
www.evergreenhealth.com
.
Sasha Weiler, 425-223-2416
Media Hotline, 425-899-2555
Kipepeo Brown, 425-688-5603
Media pager, 425-631-6611