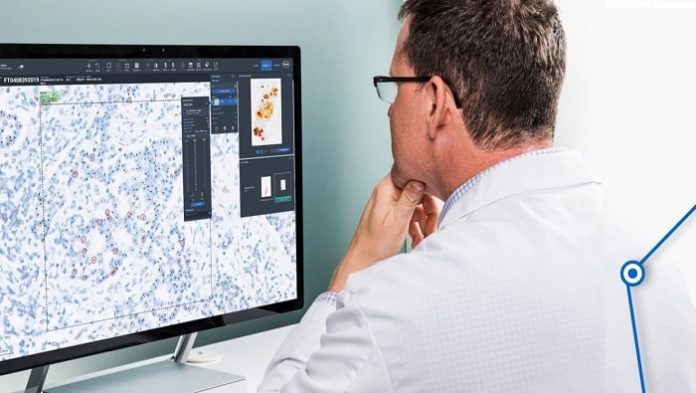 Exact Sciences Corp., a leading provider of cancer screening and diagnostic tests, announced the launch of the OncoExTra™ therapy selection test in the United States. OncoExTra is a next-generation sequencing (NGS), comprehensive DNA and RNA based genomic test providing doctors and their patients a complete molecular picture of the patient's cancer. The test provides reliable and actionable results personalized to each patient.
"The OncoExTra test substantially enhances our ability to characterize and understand solid tumors, giving our patients the best chance at treating their cancer successfully," said Dr. Stephen Gruber, MD, PhD, MPH, vice president of the City of Hope National Medical Center and Director, Center for Precision Medicine at City of Hope. "With this test, I have a much better picture of my patient's cancer, allowing me to prescribe the most effective treatment for their specific solid tumor."
The majority of eligible cancer patients do not receive comprehensive genomic profiling (CGP) to help understand their disease and guide treatment. Personalized medicine, powered by CGP, helps oncologists understand the unique biology of each patient's tumor and prescribe treatments determined to offer the best outcomes.
"Exact Sciences continues to build its leadership in cancer diagnostics by offering innovative tests addressing clinical needs at every step of patient cancer care," said Kevin Conroy, chairman and CEO of Exact Sciences. "We are proud to add OncoExTra to our growing portfolio of cancer solutions across the cancer-care continuum, and deliver new levels of tumor-specific information and insights to doctors and patients that guide vital treatment decisions to achieve the best outcomes."
The OncoExTra test uses NGS to assess the tumor's RNA and DNA, providing actionable information to inform treatment decisions and uncover variants possibly missed by only evaluating DNA. The OncoExTra test works by profiling the entire exome and the transcriptome across approximately 20,000 genes. The American Society of Clinical Oncology (ASCO) has updated its guidelines to recommend RNA-based fusion testing for patients with no actionable information provided by a standard DNA, multigene panel test. OncoExTra also analyzes all National Comprehensive Cancer Network® (NCCN®) recommended genes for patients with solid tumors and provides expertly curated, intuitive reports. The OncoExTra test uses matched tumor-normal sequencing, which also limits false positives and allows physicians to make clinical decisions based on somatic variants detected. Medicare covers the OncoExTra test and doctors can order the test for all advanced solid tumors. The sales team that helps educate oncologists on Oncotype® tests will also bring OncoExTra to market; most oncologists have ordered Oncotype® tests and they can now order both products from a single Exact Sciences portal, streamlining the management and treatment for both early stage and late-stage patients.
The OncoExTra test includes information on targetable mutations and fusions, immuno-oncology signatures and clinical trial options. Healthcare providers can also order immunohistochemical (IHC) panels and individual stains concurrently, allowing them to receive all actionable tumor information from Exact Sciences.