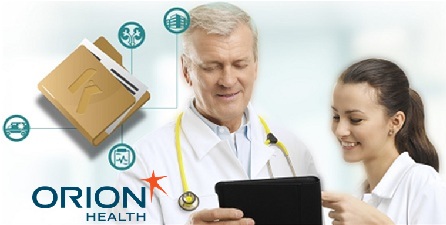 HealthInfoNet ,Maine's Health Information Exchange announced it is partnering with Orion Health on the implementation of a precision medicine platform. HealthInfoNet's HIE contains 98% of all Maine residents' clinical information and is connected to all Maine hospitals and over 500 ambulatory care sites.
Pending final review by its Board of Directors, HealthInfoNet plans to deploy Orion Health's Amadeus, a precision medicine platform that leverages an open and scalable database to capture, store and align patient information from multiple providers and payers. In addition, HealthInfoNet will incorporate Orion Health's integrated population health applications (Coordinate and Amadeus Analytics) to ensure the timely delivery of insightful patient information to healthcare professionals.
HealthInfoNet COO Shaun Alfreds said HealthInfoNet chose Orion Health because of its single suite of open source, scalable products that enable in-depth analysis and interoperability at both a population and an individual patient level.
"Orion Health's investments in incorporating secure, scalable and advanced technologies that are being used in healthcare organizations around the globe will enable HealthInfoNet to deliver enhanced value for providers, payers, and the residents of Maine," said Alfreds. "The precision medicine tools will allow us to bring to fruition a new data exchange that expands beyond the delivery system to incorporate social services, genomics, and other unstructured data that will in turn empower Maine residents to be active participants in their health in a new 'data-informed' ecosystem."
"HealthInfoNet will build upon its already robust IT infrastructure to scale across the many venues of care in which patients are seen," said Suzanne Cogan, Vice President, Orion Health. "Orion Health's solution will support HealthInfoNet's shift from 'systems of data' to 'systems of engagement.'" HealthInfoNet will be the seventh significant U.S. deployment since Amadeus was launched last year.
About HealthInfoNet
HealthInfoNet is an independent, nonprofit organization using information technology to improve patient care quality and safety. The organization manages Maine's statewide health information exchange and offers services to encourage health information technology adoption and support new and emerging models of care and care management. The organization maintains administrative offices in Portland, Maine. For more information, please visit 
www.hinfonet.org
.
Media Contact
Amendola Communications for Orion Health
Marcia Rhodes
Ph: 480.664.8412, ext. 15