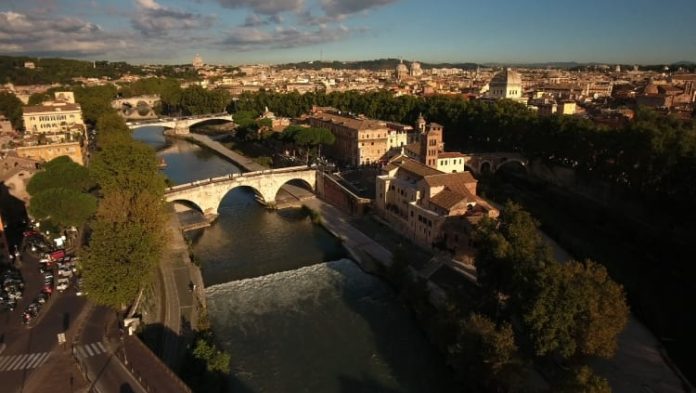 First-of-a-kind partnership model for Italy focuses on renewal and enhancement of the hospital's Neonatal Intensive Care Unit, which is scheduled to open in the fourth quarter of 2017
Amsterdam, the Netherlands and Rome, Italy – Royal Philips, a global leader in health technology, and the historic San Giovanni Calibita Fatebenefratelli Hospital in Rome today announced a long-term strategic partnership to introduce state-of-the-art Family Centered Care (FCC) at the hospital. This 6-year collaboration will enable the San Giovanni Calibita to deliver developmentally focused, family centered mother-and-child care of the highest clinical quality.
The partnership, with the development of a new Neonatal Intensive Care Unit (NICU) at its core, aims at providing a safe, warm, intimate and supportive environment that accommodates ongoing family contact and reduces neonatal stress. Philips will be responsible for providing a full suite of technologies and services comprising medical equipment and accompanying maintenance, clinical informatics, innovation, training and tailored financing solutions. Philips will implement a centralized command system that works with advanced patient monitoring equipment in the NICU room to enable continuous surveillance of the neonates and monitoring of their vital signs.
The partnership between Philips and San Giovanni Calibita will strengthen the hospital's expertise in providing mother-and-child care: today it supports the birth of 4,000 newborns and provides critical medical care for 400 premature babies each year, not only from the Lazio Region, but also from the whole of Italy.
"Dealing with the growing need for care and ever challenging budget constraints, hospitals are looking for an increased level of innovation and commitment from health technology companies like Philips," said Stefano Folli, CEO and President of Philips Italy, Israel and Greece. "We are proud to introduce a very innovative strategic collaboration model in Italy with a forward-looking institution like the San Giovanni Calibita Fatebenefratelli Hospital, thus settling a new co-creation paradigm in the healthcare industry that is leading today our business strategy."
"This is a next step forward in the renewal and revitalization of the hospital to ensure long-term excellence and innovation to citizens, always respecting our founding values," comments Dario Gaeta, Managing Director of the San Giovanni Calibita Fatebenefratelli Hospital. "Working with Philips allows us to co-create a sustainable integral solution that combines efficiency with the best possible clinical care and the sensitivity of the human touch that is needed in a NICU. This agreement is the latest in time of other partnerships the Hospital signed and is studying with other strategic partners."
The renovation and modernization work in the San Giovanni Calibita Fatebenefratelli Hospital will end in Autumn 2017. Meanwhile, the Neonatal Intensive Care Unit, which is already open to parents 24 hours a day, continues to provide high levels of care and services built around the needs of newborns and their families.
For further information, please contact:
Steve Klink
Philips Group Press Office
Tel.: +31 6 10888824
E-mail: steve.klink@philips.com
Elena Visentini
Philips Italy, Israel & Greece
Tel.: +39 346 6584512
E-mail: elena.visentini@philips.com
Ufficio Stampa Fatebenefratelli
Franco Ilardo
Tel.: +393356571149
E-mail: ufficiostampafbf@gmail.com
About Royal Philips
Royal Philips is a leading health technology company focused on improving people's health and enabling better outcomes across the health continuum from healthy living and prevention, to diagnosis, treatment and home care. Philips leverages advanced technology and deep clinical and consumer insights to deliver integrated solutions. Headquartered in the Netherlands, the company is a leader in diagnostic imaging, image-guided therapy, patient monitoring and health informatics, as well as in consumer health and home care. Philips' health technology portfolio generated 2016 sales of EUR 17.4 billion and employs approximately 71,000 employees with sales and services in more than 100 countries. News about Philips can be found at www.philips.com/newscenter.
About Hospital San Giovanni Calibita Fatebenefratelli
San Giovanni Calibita – Fatebenefratelli Hospital of Tiberina Island in Rome was founded in 1584. As General Hospital of the area since 1972, it is equated with public health centers, while preserving the private nature of the institution and administration owned by the Religious Hospitaller Order of Saint John of God "Fatebenefratelli". Over the years, the Hospital has experienced a constant evolution and a persistent adaptation to the needs of the territory to continue to be a reference point and a model in the area where the Fatebenefratelli religious brothers have been operating for over 500 years.
Today, the Health Care Center is divided into more than twenty Departments serving all citizens from the Region and above. Several points of excellence developed over the years. Particularly, the Hospital, with about 4000 births a year, is an important reference point for maternal-fetal medicine in the area as well as the rest of Italy. Especially, women who have pathology in pregnancy (30%) are ensured access to an Intensive Care Service for Mother and Child. The Neonatal Intensive Care of the Hospital annually receives about 600 children, 400 of them are premature and subjected to periodic checks even after their discharge, for a period of 5 years, with the maximum collaboration between the various divisions of the Hospital.