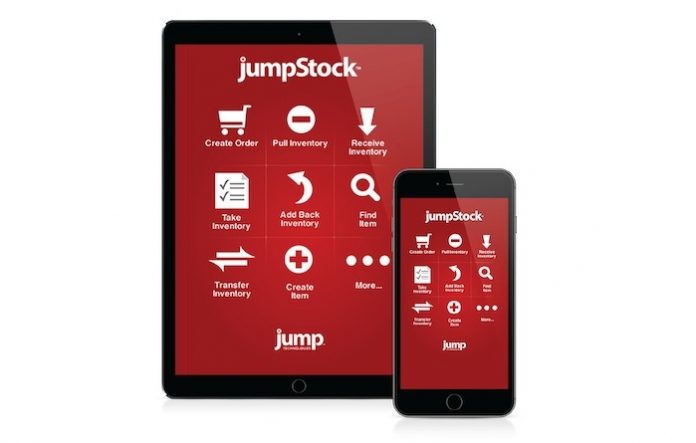 Jump Technologies, a leading hospital supply chain solutions provider, announced that it has signed an exclusive marketing agreement to sell Simplify OR along with its JumpStock inventory management software platform. The arrangement will give hospitals and health systems access to one-click-and-done clinical and supply chain documentation for implantable devices, which will reduce the amount of time nurses spend on paperwork and open up new revenue for hospitals.
Headquartered in Eagan, MN, Jump Technologies delivers a cloud-based hospital supply chain software solution called JumpStock that integrates with any enterprise resource planning (ERP) system and/or electronic medical record (EMR) system to help hospitals increase revenues through improved charge capture in procedural areas, and save money by providing actionable analytics that drive a new level of standardization in clinical and operational best practices.The new agreement gives Jump Technologies exclusive rights to market and sell the SmartApp by Simplify OR, an application that automates the clinical and supply chain documentation of implantable devices – such as total joint replacements – in operating rooms (OR) and procedure suites, two areas that are primary cost drivers for hospitals.
Nurses today spend as much as 50 percent of their time documenting cases, chasing down purchase orders for trunk stock, working with purchasing and contracting to ensure patient case information is flowing properly, and more. This work takes away from their core mission of patient care. The impact on patient safety comes in the form of increased infection rates, longer hospital stays, and increased readmissions, all of which can decrease hospital reimbursements and negatively impact the bottom line. Combine that with the fact that as much as 30 percent of charge capture in the OR suite is missed, which decreases hospital revenue, and it becomes clear that nursing labor allocation has become a significant problem.
"Life-changing procedures, such as joint replacements, generate a lot of paperwork for nurses and other clinicians," said John Freund, CEO of Jump Technologies. "By offering Simplify OR along side the Jump Stock solution, nurses can document the use of implants with one click and ensure that surgical charges are captured accurately and consistently. This will increase revenue for hospitals and keep nurses happy by allowing them to focus on patient care."
According to Jim Ferch, co-founder of Simplify OR, the application was developed based on feedback from nurses who were tired of the manual process related to billing for implantable devices (which often come to hospitals through trunk stock or consignment stock) and who were witness to the lost revenue and inaccuracy of this process.
"Nurses lose three hours of every 12-hour shift to paperwork, hunting for supplies, and other tasks that do not directly influence patient care," said Ferch. "The Smart App addresses this problem by automating all implant documentation with one click. The app is compliant with hospital contracting and industry regulations related to unique device identification and GS1 standards, and it delivers data that helps clinicians meet changing hospital performance metrics."
How JumpStock works with Simplify OR
JumpStock integrates seamlessly with any hospital ERP/EMR system, which means it supports existing clinical workflows. The platform delivers reports that help nurses and supply chain professionals make informed decisions about supply utilization throughout their facilities – including high-cost areas like operating and procedure rooms.
Simplify OR will be offered along with the JumpStock solution, allowing nurses or manufacturers reps to simply scan or key products that these representatives bring into the OR suite into the SmartApp. Once approved by the circulating nurse, immediately after an implant case, the SmartApp updates the hospital charge master, item master, patient billing and patient charting, and also generates a purchase order in the hospital's ERP. This process makes it possible for vendors to receive payment for products and for hospitals to accurately apply charges to patient cases for reimbursement and payment by health insurance.
By offering Simplify OR in partnership with the JumpStock platform, Jump Technologies will help hospitals:
? Accurately document all implants used,
? Maintain a current charge master and item master,
? Maintain consistency between supply chain and clinical data,
? Ensure alignment between pricing on the hospital item master and vendor contracts,
? More accurately capture all patient charges, and
? Align hospital workflows with EHRor EMR goals.
To learn more about Jump Technologies or Simplify OR, visit www.jumptech.com
About Jump Technologies
Jump Technologies creates modern solutions for supply chain and inventory management that help hospitals and health systems track supplies from the loading dock to the patient. The company's JumpStock solution reduces stock-outs, over-ordering, and waste while increasing inventory turns, improving billing accuracy, and facilitating data-driven decision making across a facility or system. To learn more, visit www.jumptech.com 
About Simplify OR
Based in Cupertino, CA, Simplify OR was founded in 2016 by four hospital technology and supply chain professionals who believed there was a better way to track the utilization of implantable devices in a hospital operating or procedure room. Simplify OR offers three device tracking options: the SmartApp, Smart WebApp, and Smart Integration. The SmartApp can be used on any iOS operating system while the Smart WebApp offers hospitals a web-based solution.