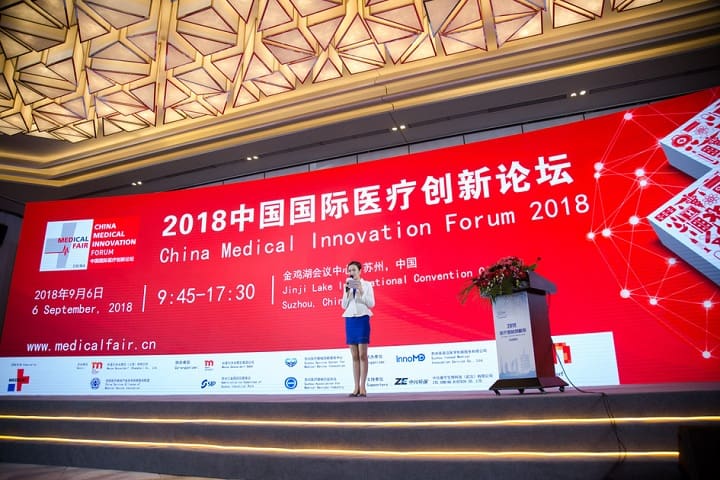 On September 8, the first satellite exhibition of MEDICA in China, Medical Fair China (MFC), successfully came to an end at Suzhou International Expo Center. The exhibition was co-organized by Messe Düsseldorf (Shanghai) Co., Ltd. and China Service Alliance of Medical Devices Innovation, covering a gross area of 10,000 m2, and attracting 5,478 visitors.
207 exhibitors including well-established companies like Mindray, Boston Scientific, Medtronic, WEGO, Shenzhen Lifetech, Shinva Medical Instrument, Flon Group, Fosun, ZTE Biotechnology presented their innovations, solutions and products at the MFC premiere. Two pavilions plus eight featured zones offered the right platform for discussing innovations and developments.
Positive feedback from Exhibitors; Visitors excited about Medical Innovations
According to interviews conducted on-site, Medtronic, BGI, Wuxi AppTec, Healtech, Sonicmed, Suzhou Collaborative Innovation Medical Robot Institute, amongst others, presented their innovative medical device products and expressed their satisfaction with the exhibition.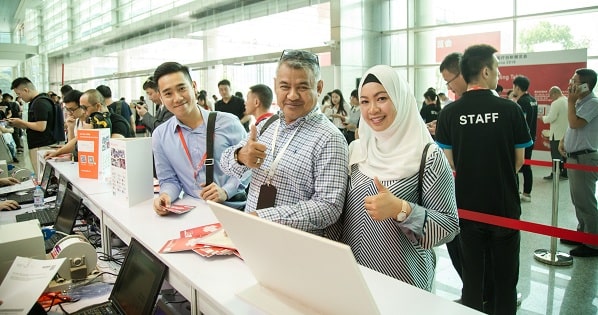 Men Hongshou, President of Medical & Industrial Association mentioned: "This year is the first time we join hands with 7-8 Japanese companies to bring mostly high-voltage and X-ray products here. The Medical & Industrial Association is dedicated to combining the best technology and best projects from Japan with China's industries. This fits well this innovative exhibition. Being overseas Chinese for over 30 years, we feel deeply that there are much more opportunities in the great development and great market of China than in Japan. We met a large number of potential partners and discussed specific issues. It was very likely to conclude the co-operations."
As well FTR4H ("Future for Health") held its premiere in China, the global network of Messe Düsseldorf for experts in the digital health scene and part of a worldwide innovation ecosystem that explores how digital transformation is driving the healthcare industry. This year, supported by BGI and Philips Healthworks, a number of startups brought their digital medical products, such as home-made gene sequencing machines, AI virtual health assistants, blockchain technical data transmission, employee health assistants and further new products to Suzhou.
Visitor Wang Yi, Vice President National Association of Health Industry and Enterprise Management, pointed out: "It is 'Innovation' that I headed for. This time, I actually found that many companies or institutes launched some technologies 3-5 years ahead, such as robots from Suzhou Industry Park, 3D-printing technology from Flon that has been applied in the industry, test reagent at the medical test level and precision medicine gene testing. This is a highlight at the exhibition. And many guests, leaders, local and foreign experts accepted invitations to the concurrent forum, exciting indeed. The content covered from industrial park promotion to the current situations and issues of the entire medical sector in terms of technology and policy. I am highly satisfied with this exhibition and look forward to it next year."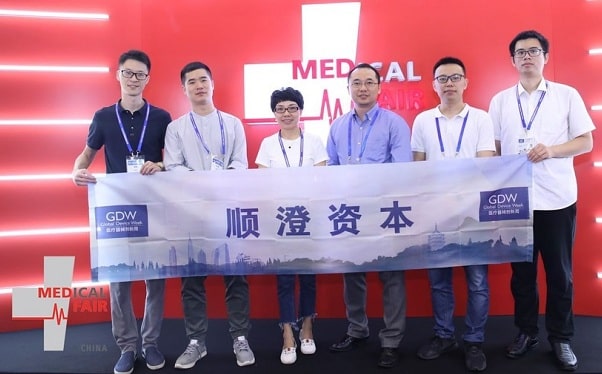 Concurrent Event: Content of Global Device Week matched perfectly
Global Device Week (GDW) is the brand of all concurrent events of Medical Fair China, including: China Innovation & Entrepreneurship Competition, China Medical Innovation Forum (CMIF), China Medical Device Design & Startup Competitions (CMDDSC), Transformation Medicine and Innovation Service Forum (TM&IS), Device China and 16 further sub-forums. It's integral program, high specialization and share of knowledge was very well received by all visitors.
As a speaker of CMIF, Youseph Yazdi, Executive Director John Hopkins Center for Bioengineering Innovation and Design (CBID), was astonished at the scale of whole event. "I took part in the CMIF two years ago. But the scale this year is higher compared two years ago! China's medical market is facing the same question as the global market: how to provide high quality and affordable products to hundred million people? Medical innovation is the only solution, so my topic is "Design and Development of Medical Devices". Besides, we saw quite a few innovative technologies, creations and some highly interesting ideas here. It's really exciting, and I'd like to suggest my colleagues to come here together. "
The next Medical Fair China will be held in September 2019 in Suzhou International Expo Centre.