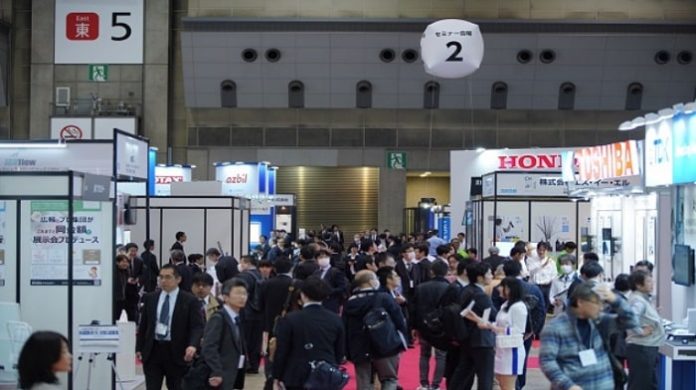 Asia's largest exhibition and conference dedicated to the Medical Device Design and Manufacturing industry, "Medtec Japan 2020" will be held in Tokyo from 16th Mon – 18th Wed March 2020.
Over 530 exhibitors from some 24 countries around the world exhibited their latest technologies and services last year in Japan, the second largest medical device market in the world after the United States. With a rapidly aging population and rising demand for increasingly sophisticated treatments, the medical devices industry is one of the few sectors that have seen continuous and steady growth.
Over 25,000 visitors attended the previous event from nearly 51 countries, including the United States, Europe, ASEAN countries, China, Korea and many more. Medtec Japan is a highly targeted event, with over 60% of visitors coming from medical device manufacturers. Among them are buyers and R&D staff from companies such as Terumo Corporation, Olympus Corporation, Nihon Kohden Corporation, OMRON Corporation, PHC Co., Ltd., Kawasumi Laboratories Inc., Nipro Corporation, Fukuda Denshi Co., Ltd., JMS Co., Ltd., Create Medic Co., Ltd., HOYA Corporation, Konica Minolta, Inc., Canon Medical Systems Corporation, Sysmex Corporation, FujiFilm Corporation, Toray Medical Co., Ltd., GC Co., Ltd., J. Morita Mfg. Corp, Yoshida Seisakusho Co., Ltd., and Eisakusho Co., Ltd.
About Medtec Japan 2020
Medtec Japan is one of the ten highly-focused life science related exhibitions that will be held concurrently in Tokyo under an umbrella "Japan Life Science Week 2020". Japan Life Science Week provides a unique platform for the creation of new business opportunities in the field of medical devices and pharmaceuticals, as well as focusing world attention on Japan's cutting-edge medical technologies.Medtec Japan 2020 will be held in Tokyo from 16th Mon – 18th Wed March 2020. For more information, please visit www.medtecjapan.com