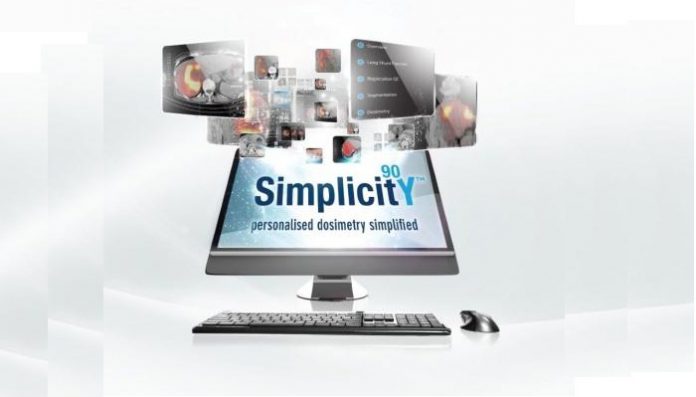 Mirada Medical Ltd, a leading global brand in medical imaging software, has announced FDA 510(k) clearance for Simplicit90Y. Designed in collaboration with BTG to facilitate personalized treatment for patients with liver cancer, Simplicit90Y is an easy-to-use dosimetry software developed for accelerating dosimetry planning and improving Y90 TransArterial Radioembolization (TARE) workflow.
Simplicit90Y provides digital processing, review and reporting of medical images with unique options for data display, quality control, image manipulation and quantification analysis. Together, these features allow for more standardized and reproducible dosimetry planning and post-treatment validation, and the ability to personalize the treatment of each patient.
Peter Pattison, BTG Head of Interventional Oncology commented "Simplicit90Y allows physicians to personalize the dose of Y90 therapies, such as TheraSphere®, to suit each of their patients. BTG is committed to improving patient outcomes and experiences with minimally invasive, personalized solutions."
"Mirada has leveraged its advanced medical image processing tools to provide a software for improving consistency and efficiency in the Y90 TARE workflow," commented Sarah Bond, Mirada Medical, VP Product Management. "We are delighted to be able to offer Simplicit90Y workflows for planning and post-treatment Y90 dosimetry to US physicians."
BTG will be at The Society of Interventional Radiology (SIR) congress in Austin, Texas, March 23-28, 2019. Information regarding Simplicit90Y will be available on the BTG booth.
About Simplicit90Y
Simplicit90Y is a standalone software device intended for use by Interventional Radiologists or Nuclear Medicine Physicians for the display, processing and reporting of data, including planar scans (Static, Whole Body) and tomographic scans acquired by gamma cameras or PET scanners. Health Care Physicians can use the system for viewing and assessing image data for general clinical diagnostic purposes, with additional features and a workflow optimized for Y90 dosimetry.
About Mirada Medical Ltd
Mirada Medical is a leading international brand in medical imaging. The company develops advanced software applications which help healthcare professionals use medical images more effectively and efficiently to improve cancer care. Mirada's products are used across diagnostic radiology, molecular imaging, radiation oncology, medical oncology, multidisciplinary meetings and beyond. Mirada's technologies and products continue to be developed by their team of specialists, engineers and world-renowned scientists at Mirada's world headquarters in Oxford, United Kingdom. For more information about Mirada Medical's products, please visit www.mirada-medical.com.
About TheraSphere
TheraSphere is a targeted therapy that consists of millions of glass microspheres containing radioactive yttrium-90. The microspheres are delivered directly to liver tumors through the hepatic artery via catheter and become permanently lodged there. Because the procedure delivers the treatment directly to the liver tumor, the radiation destroys the tumor cells with minimal impact to the surrounding healthy liver tissue. The microspheres continue to deliver radiation to the tumor over the course of several weeks after treatment. Over 20,000 patients worldwide have been treated with TheraSphere.
About BTG Interventional Oncology
BTG Interventional Oncology is committed to transforming the way cancer is treated with our portfolio of minimally-invasive, highly targeted cancer therapies that can be personalized to each patient's needs. Our products are used to treat or provide symptomatic relief for people with cancer and benign tumors. To learn more about BTG Interventional Oncology, visit: www.btg-io.com