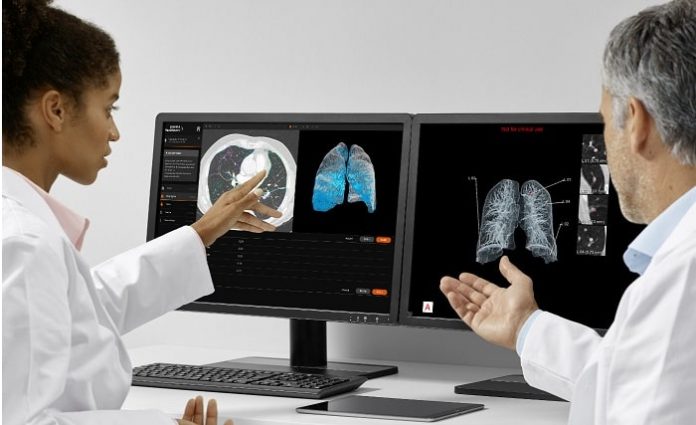 Mylab Discovery Solutions has announced its partnership with Qure.ai, a leading provider of artificial intelligence (AI) software, for medical imaging, to deploy AI technology-enabled chest X-ray for early detection of tuberculosis (TB) and aid in universal lung health.
Under the partnership, Mylab's soon-to-be launched handheld X-Ray device, MyBeam will leverage Mumbai-based startup Qure.ai's cutting-edge AI software, qXR, to improve the accuracy and speed of TB diagnosis. MyBeam in conjunction with qXR will be an effective screening tool for TB detection and will help improve access to TB testing.
The collaboration will be a key accelerator in the country's mission to screen and detect patients for pulmonary TB and support the Government of India's agenda to eliminate TB by 2025. The implementation of the AI-enabled Chest X-Ray solutions for TB screening will strengthen access to screening among populations who are at greater risk for this disease.
MyBeam, India's first portable X-Ray device, through its investee company Lipomic, is equipped with state-of-the-art high-frequency technology. It is the latest addition to Mylab's suite of solutions for screening, detection and prevention of TB. The device offers high performance and greater speed as it acquires images within a few minutes.
While qXR for TB is a cutting-edge AI software that uses deep learning algorithms to analyse chest X-rays and accurately identify TB under a minute.