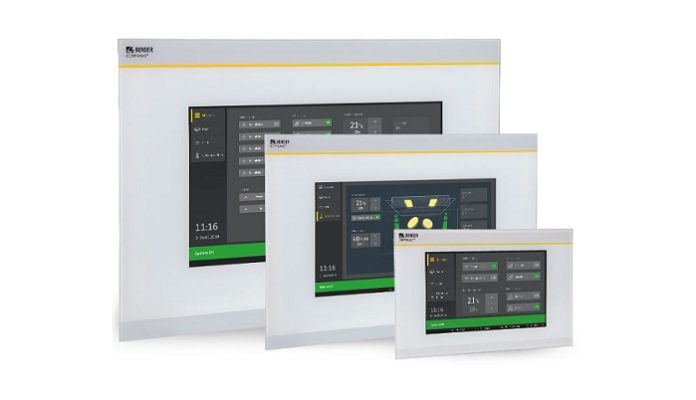 Bender – a global pioneer of electrical safety technology – will be launching their new future-proof operating theatre control panel at Arab Health 2020.
Bender's latest COMTRAXX® CP9 product creates a user-friendly bridge between theatre staff and installed technology, providing clinical teams with a simple and intuitive method of controlling the entire theatre environment at the touch of a fingertip – including lighting, temperature and humidity, ventilation and critical alarms.
Designed for use in hospital and sterile areas, the new CP9 range control panels provide a technological upgrade to the hygienic touchscreen theatre control panels originally pioneered by Bender Group over 20 years ago.
While incorporating the same functionality as existing theatre control panels, the pioneering glass touch CP9 system provides a more customisable, intuitive and user-friendly interface – a central point where medical staff can control theatre equipment functions and receive alerts within the operating, recovery or critical care area.
The pioneering system is carefully designed to deliver high resolution images and central touch control for all connected systems within the operating theatre.
It is easily adaptable –manufactured in-house in standard or exact customer specifications – and can be re-programmed to accommodate any future theatre equipment changes. The panel also enables easy integration of external subsections such as charging stations for operating theatre table remote controls and intercom systems and requires minimal service interventions.
Lisa Hudson, Marketing Manager at Bender UK, comments: "Our new glass touch control panels are easy to operate and provide simple integration of connected systems in a single interface panel that is also capable of connecting to the hospital's wider network.
"Hospital teams are under intense pressures – operating in difficult environments against a background of shortages and budget cuts. It is vitally important that the technical systems they rely on are intuitive, reliable and simple to use. We look forward to demonstrating how our new generation of control panels can meet the tough demands of modern medical locations, at Arab Health 2020."
Bender's full turnkey surgical solutions will also be showcased on the Association of British HealthTech Industries (ABHI) simulated operating theatre – a centrepiece of the UK Pavilion – where visitors will be able to see the company's ground-breaking new generation of control panels in action, and how their surgical solutions are designed to fit together.
Visit Bender Group at Arab Health (27 January 2020 – 30 January 2020) for a demonstration of their new technology – H2.F03
For more information visit https://www.bender-uk.com
About Bender Group
A market leader in turnkey operating theatre solutions, Bender has been providing technological solutions to key industries worldwide for over 65 years – from oil & gas to renewable energy, mechanical engineering, and healthcare. The company is represented in over 70 countries around the world
Bender Group is a chosen partner of NHS Trusts, private medical groups, design consultants and facilities management companies, delivering resilient turnkey solutions for critical care hospitals worldwide. In the UK and ROI, Bender UK is a reputable market leader in the provision of critical care power and surgical packages for group 2 medical locations.