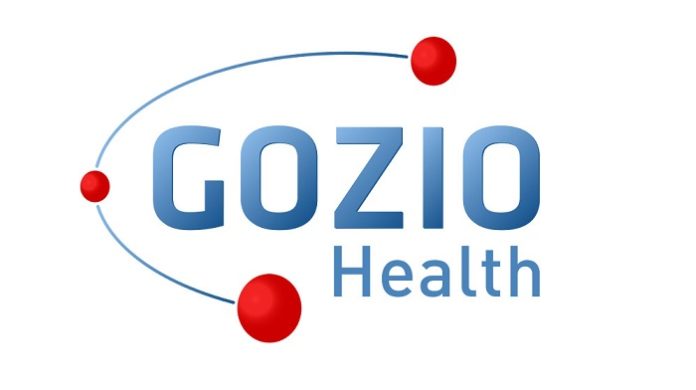 Gozio Health announced that Nicklaus Children's Health System in Miami, Fla., has launched its industry-leading, customizable location-aware digital health platform. Patients, families and visitors can now access the new Gozio-powered MyNicklaus App and achieve a seamless digital connection with key access points of the health system, empowering better care and guest experiences.

Headquartered in Miami, Nicklaus Children's is the first children's hospital system in South Florida to launch a digital health platform that brings together all consumer-facing access points into a single, user-friendly mobile app. The implementation aims to align with a surge in demand for technologies that put consumers in control of their care.
"The introduction of MyNicklaus App wayfinding is a great step forward for the children and families we serve," said Dr. David Seo, CIO, Nicklaus Children's Health System. "Creating a welcoming environment that minimizes the potential for undue stress during a child's care journey is critical to our mission. We look forward to opportunities for enhanced connectivity with our communities through Gozio's robust digital health platform, as well as the potential for expanding our mobile connectivity strategy in the years ahead."
Patients, families and visitors can download the MyNicklaus App and take advantage of indoor navigation capabilities on the Nicklaus Children's Hospital 309-bed campus. The Gozio platform provides GPS-like turn-by-turn directions as well as patient flow capabilities that ensure patients are guided to locations in the order they need to be accessed. The MyNicklaus App also makes it easy to find onsite amenities, from restaurants to restrooms to ATMs – as well as helps patients access digital services such as physician directories, appointment scheduling, patient records and more.
"Recent industry surveys reveal that the vast majority of health system CFOs believe that digital health transformation is critical to future positioning. And for good reason—consumers are increasingly demanding digital engagement as part of a positive healthcare experience," said Joshua Titus, CEO and founder of Gozio Health. "Nicklaus Children's is setting the pace for digital engagement within the children's hospitals sector in South Florida, and we applaud their vision and desire to provide positive healthcare experiences for children and families."
About Gozio Health
Gozio Health offers an end-to-end, customizable digital health platform exclusively for healthcare systems. Gozio's extensible mobile platform enables seamless consumer interactions and provides an anytime, anywhere connection to patients that improves their overall experience and access to care. Popular patient engagement features include patented wayfinding with turn-by-turn navigation, virtual visits, physician directories, appointment scheduling, access to electronic health records, Urgent Care and Emergency Department wait-times, bill pay and extensive analytics capabilities. For more information, watch the video or visit www.goziohealth.com or find Gozio Health on Twitter and LinkedIn.
About Nicklaus Children's Health System
Nicklaus Children's Health System (NCHS) is the parent organization of Nicklaus Children's Hospital, South Florida's only licensed specialty hospital exclusively for children. The 309-bed nonprofit hospital, known as Miami Children's Hospital from 1983 through 2014, was founded in 1950 by Variety Clubs International and is renowned for excellence in all aspects of pediatric medicine, with many programs routinely ranked among the nation's best by U.S. News & World Report. The health system also includes Nicklaus Children's Hospital Foundation, the organization's 501c3 fundraising arm; a network of nonprofit outpatient centers and urgent care centers situated in Miami-Dade, Broward, Palm Beach and Martin counties; Nicklaus Children's Pediatric Specialists, a nonprofit physician practice subsidiary; and an ambulatory surgery center. NCHS is the region's only healthcare system exclusively for children.