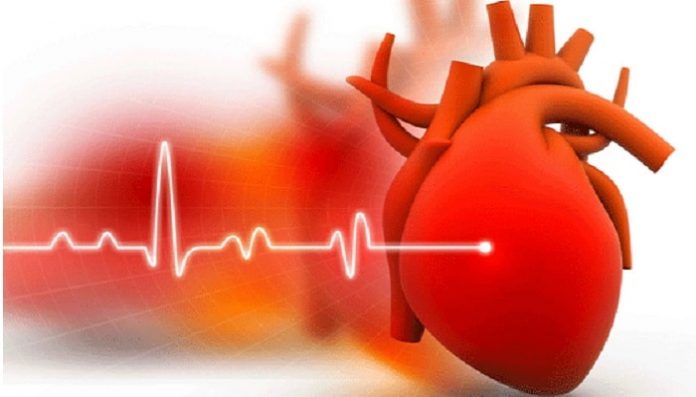 Data from the TRANSITION study presented at the European Society of Cardiology (ESC) Congress in Munich, Germany has shown that Entresto® (sacubitril/valsartan) can be initiated early and safely in a wide range of heart failure patients with reduced ejection fraction (HFrEF) who have been stabilized after hospitalization due to an acute heart failure episode1. Patients involved in the study included those with no prior experience of Entresto or conventional HF therapies, as well as those with prior experience of conventional HF therapies1.
About half of all heart failure patients have reduced ejection fraction7, and optimizing treatment for these patients according to guidelines is critical to reduce the likelihood of another acute episode or dying8. However, there is often hesitancy to initiate a new treatment after a hospitalization as these patients are considered 'vulnerable' and unable to tolerate changes in their medication.
"In the weeks following an episode of acute heart failure, patients are very vulnerable and face a high risk of re-hospitalization and death," said Prof. Rolf Wachter, University Hospital Leipzig, Germany and study investigator. "The PARADIGM-HF study showed that sacubitril/valsartan reduces heart failure-related hospitalizations, re-hospitalization and death.
TRANSITION shows that sacubitril/valsartan can be initiated early and safely in patients shortly after an acute heart failure episode, providing physicians with added confidence to optimize their care with innovative medicines in heart failure treatment."
In TRANSITION, the safety and tolerability of Entresto were assessed in HFrEF patients after they have been stabilized following an acute heart failure episode. Patients were randomized to initiate Entresto therapy either in the hospital (pre-discharge) or shortly after leaving the hospital (post-discharge)1. At 10 weeks, more than 86% of patients were receiving Entresto for 2 weeks or longer without interruption and about half of patients in the study achieved the primary endpoint which was a target dose of 200 mg of Entresto twice daily within 10 weeks in both groups1.
The number of patients who met the primary and secondary endpoints was similar across both treatment arms1. The incidence of adverse events and discontinuations of Entresto due to adverse events was also similar in both the in-hospital and the out-patient setting1.
"We are encouraged by the findings of TRANSITION which show that Entresto, the new standard of care in heart failure, can be safely initiated in recently hospitalized patients," said Shreeram Aradhye, MD, Chief Medical Officer and Global Head, Medical Affairs, Novartis Pharmaceuticals.
"Heart failure is a serious progressive disease with 83% of patients hospitalized at least once for an acute heart failure episode during the course of their condition. Hospitalization provides an opportunity for physicians to optimize heart failure treatment according to guidelines to reduce the likelihood of hospital readmission and death, reduce the burden of hospitalizations, and improve patient outcomes."
About TRANSITION
TRANSITION (NCT02661217) is a randomized, phase IV, multicenter, open-label, parallel-group study, which assessed the safety and tolerability of Entresto in 1,002 HFrEF patients, from 156 hospitals worldwide, after stabilization following hospitalization for acute heart failure, when treatment was started in hospital (pre-discharge) or shortly after leaving hospital (post-discharge)1,9. Patients were grouped based on their pre-admission treatment status: those who were receiving an angiotensin converting enzyme inhibitor (ACEI) or an angiotensin receptor blocker (ARB), or those with no prior experience with an ACEI/ARB. Following screening and randomization to Entresto, the study comprised a 10 week treatment period followed by a 16 week follow-up phase.
The primary and secondary endpoints were the number of patients achieving the target dose of Entresto of 200 mg twice daily (bid) at week 10 (regardless of previous dose interruption or down-titration), and number of patients maintaining 100 mg or 200 mg bid for at least two weeks leading to week 10 after randomization, respectively1,9. The study protocol took into account the needs of the practicing cardiologists, and enabled investigators to select the appropriate starting dose of Entresto and dose adjustments due to clinical circumstances, allowing for differences between international hospitals and healthcare settings9.
About Entresto
Entresto is a twice-a-day medicine that reduces the strain on the failing heart. It does this by enhancing the protective neurohormonal systems (natriuretic peptide system) while simultaneously inhibiting the harmful effects of the overactive renin-angiotensin-aldosterone system (RAAS)10,11. Other common heart failure medicines, called angiotensin converting enzyme (ACE) inhibitors and angiotensin II receptor blockers (ARBs), only block the harmful effects of the overactive RAAS. Entresto contains the neprilysin inhibitor sacubitril and the angiotensin receptor blocker (ARB) valsartan10,12.
In Europe, Entresto is indicated in adult patients for the treatment of symptomatic chronic heart failure with reduced ejection fraction10. In the United States, Entresto is indicated for the treatment of heart failure (New York Heart Association class II-IV) in patients with systolic dysfunction12. It has been shown to reduce the rate of cardiovascular death, heart failure hospitalization and 30-day hospital readmission6 compared to enalapril, to reduce the rate of all-cause mortality compared to enalapril5, and to improve aspects of health-related quality of life (including physical and social activities) compared to enalapril13. Entresto is usually administered in conjunction with other heart failure therapies, in place of an ACE inhibitor or other angiotensin receptor blocker (ARB)10,12. Approved indications may vary depending upon the individual country.
About Heart Failure and Hospitalization
Heart failure (HF) is a serious progressive disease with debilitating symptoms. HF patients are at risk of a sudden worsening of the disease that requires urgent care in hospital and it is the number one reason for hospitalization in people over 65 years14. Of the 26 million people worldwide living with HF15, 83 percent of HF patients are hospitalized due to an acute HF episode at least once, and nearly half (43%) are hospitalized at least four times2. Every year, there are approximately one million hospitalizations due to HF in the US and Europe16, and on average, a HF patient remains in hospital for five to 10 days17. Due to this, heart failure presents a major and growing health-economic burden that currently costs the world economy $108 billion every year, which accounts for both direct and indirect costs18.
References
1.       Wachter R. et al., Initiation of sacubitril/valsartan in hospitalized patients with heart failure with reduced ejection fraction after hemodynamic stabilization: Primary results of the TRANSITION study. Data presented at: ESC 2018, Aug 25-29; Munich, Germany.
2.       Yancy CW. et al., 2013 ACCF/AHA Guideline for the Management of Heart Failure, J Am Coll Cardiol. 2013; 62(16):e147-e239.
3.       Dharmarajan K, Hsieh AF, Lin Z, et al., Diagnoses and Timing of 30-Day Readmissions after Hospitalization For Heart Failure, Acute Myocardial Infarction, or Pneumonia. JAMA. 2013;309(4):355-363.
4.       Bueno H, Ross JS, Wang Y, et al., Trends in Length of Stay and Short-Term Outcomes among Medicare Patients Hospitalized for Heart Failure: 1993–2008. JAMA. 2010;303(21):2141-2147.
5.       McMurray JJV., et al., Angiotensin–Neprilysin Inhibition versus Enalapril in Heart Failure. N Engl J Med 2014; 371:993-1004.
6.       Desai, AS., et al., Influence of Sacubitril/Valsartan (LCZ696) on 30-Day Readmission After Heart Failure Hospitalization. JACC 2016;68(3):241-248.
7.       Owan TE, Hodge DO, Herges RM, et al. Trends in prevalence and outcome of heart failure with preserved ejection fraction. N Engl J Med. 2006;355:251-259.
8.       Maggioni, AP., et al., Are hospitalized or ambulatory patients with heart failure treated in accordance with European Society of Cardiology guidelines? Evidence from 12,440 patients of the ESC Heart Failure Long-Term Registry. Eur J Heart Fail. 2013 Oct;15(10):1173-84.
9.       Pascual-Figal D., et al., Rationale and design of TRANSITION: a randomized trial of pre-discharge vs. post-discharge initiation of sacubitril/valsartan. ESC Heart Fail. 2018 Apr;5(2):327-336.
10.     EMA. Entresto (sacubitril/valsartan). Summary of product characteristics. Available at: http://www.ema.europa.eu/docs/en_GB/document_library/EPAR_-_Product_Information/human/004062/WC500197536.pdf [Last accessed: July 2018]
11.     Langenickel T, Dole W. Angiotensin receptor-neprilysin inhibition with LCZ696: a novel approach for the treatment of heart failure. Drug Discov Today. 2012:4: e131-139.
12.     FDA. Entresto (sacubitril/valsartan). Highlights of prescribing information. Available at: https://www.accessdata.fda.gov/drugsatfda_docs/label/2015/207620Orig1s000lbl.pdf [Last accessed: July 2018]
13.     Chandra, A. et al., The Effects of Sacubitril/Valsartan on Physical and Social Activity Limitations in Heart Failure Patients: The PARADIGM-HF Trial. JAMA Cardiol. 2018;3(6):498-505.
14.     Azad N, Lemay G. Management of chronic heart failure in the older population. Journal of Geriatric Cardiology: JGC. 2014;11(4):329-337.
15.     Savarese G and Lund LH. Global Public Health Burden of Heart Failure Card Fail Rev. 2017 Apr; 3(1): 7–11.
16.     Ambrosy A, Fonarow G, Butler J. et al., The global health and economic burden of hospitalizations for heart failure. J Am Coll Cardio. 2014, 63 (12), 1123-33.
17.     Ponikowski P. et al., 2014. Heart failure. Preventing disease and death worldwide. Available at: https://www.escardio.org/static_file/Escardio/Subspecialty/HFA/WHFA-whitepaper-15-May-14.pdf [Last accessed: July 2018]
18.     Cook C, Cole G, Asaria P. et al., The annual global economic burden of heart failure. Int J Cardiol. 2014.;171(3):368-76.