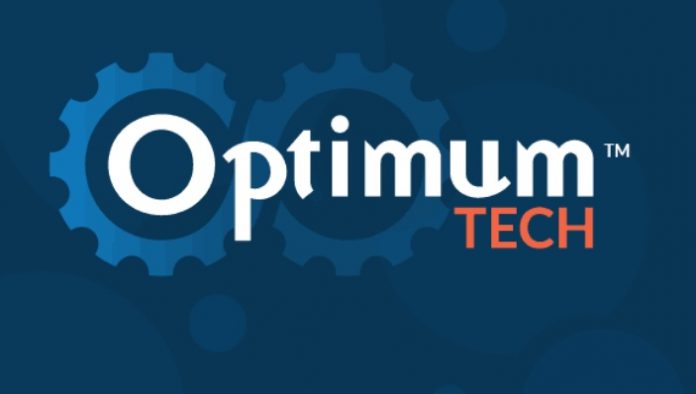 Optimum Healthcare IT, a Best in KLAS healthcare staffing and consulting services firm, announced that the company has expanded its staffing business with OptimumTech, a dedicated IT staffing division headquartered in Nashville, TN.
As the market for skilled and experienced IT workers continues to grow and become more competitive, successful companies need to attract and retain the most talented IT resources. To begin, OptimumTech will provide IT staffing services in the Nashville, TN, area.
OptimumTech is lead by Optimum Healthcare IT CEO Jason Jarrett, a 12-year veteran in IT Staffing as well as Ken Large, Vice President of Recruiting and Steven Whalen, Vice President of Sales. Before joining Optimum Healthcare IT, all three leaders began their careers in IT staffing within the Nashville market.
Backed by an established team of experienced recruiters, OptimumTech provides high-quality employment solutions by matching employers with the finest job candidates. With an understanding of the importance of having the right person for the right job, whether it is for a permanent position or a short-term project, OptimumTech has the knowledge that comes from years of hard work and dedication in the healthcare solutions and staffing industry and an extensive network of professionals.
About OptimumTech

OptimumTech is part of Optimum Healthcare IT, Best in KLAS healthcare IT staffing and consulting services firm based in Jacksonville Beach, Florida. The recruiters at OptimumTech are an established team of specialists who bring years of experience to every search and understand that for a company to be successful; they need to have quality employees. OptimumTech is committed to providing our clients with the highest quality candidates available and understands the importance of having the right person for the job, whether it is for a permanent position or a short-term project. We bring the knowledge that comes from years of hard work and dedication in the healthcare solutions and staffing industry and an extensive network of professionals. Visit www.optimumtech.com
About Optimum Healthcare IT
Optimum Healthcare IT is a Best in KLAS healthcare IT staffing and consulting services firm based in Jacksonville Beach, Florida. Optimum provides world-class professional staffing services to fill any need as well as consulting services that encompass advisory,  EHR implementation, training and activation, EHR optimization, community connect, managed services, enterprise resource planning, security, and ancillary services – supporting our client's needs through the continuum of care. Our organization is led by a leadership team with more than 100 years of experience in providing expert healthcare staffing and consulting solutions to all types of organizations. Visit www.optimumhit.com