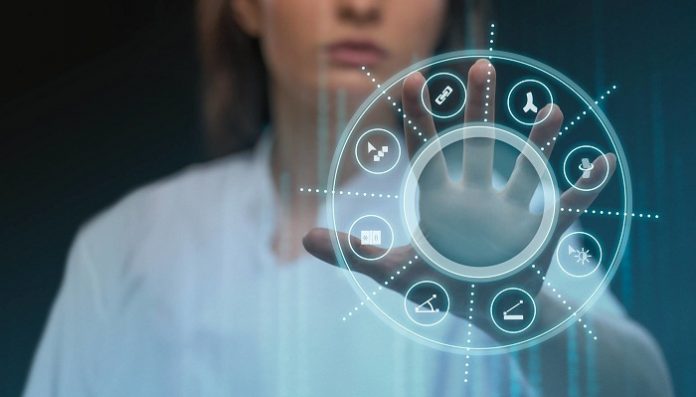 At the 2018 Radiological Society of North America Annual Meeting (RSNA), Royal Philips , a global leader in health technology, announced that radiologists at the University of Utah Health are leveraging Philips Illumeo with adaptive intelligence to interact with imaging data to enhance physician expertise and efficiency. Initial results include improved confidence with accuracy, productivity benefits in turnaround time for same day readings, and context driven tool selection.

Artificial intelligence (AI)-based solutions have the potential to increase the efficiency of care delivery and improve patient care. Through solutions that combine AI and other technologies with knowledge of the clinical and operational context in which they are used, Philips provides a people-centered approach called adaptive intelligence. This augments the capabilities of clinicians to seamlessly connect people, data and technology to empower radiologists.
University of Utah Health provides care for residents of Utah and five surrounding states, with a referral area that encompasses more than 10 percent of the continental U.S. Due to this large volume of coverage and an increase in imaging data, the radiology department faces increasing amounts of imaging studies and data that need to be performed – about five hundred thousand per year.
The health system selected to implement Illumeo, an imaging and informatics technology with adaptive intelligence, to intelligently interact with imaging data. Illumeo combines contextual awareness capabilities with advanced data and deep analytics to augment the radiologist's routine activities. The technology improves interactions with imaging data comparisons and provides an integrated view of clinically relevant, case-related information from various sources, designed to optimize workflow and enhance care consistency.
"Illumeo leverages adaptive intelligence and analytics to anticipate what a radiologist needs to do next, allowing him/her to interact with imaging data in a much more intelligent way," said Richard Wiggins, MD, Professor of Radiology and Imaging Sciences, University of Utah Health. "The solution moves beyond just hanging protocols, by providing a faster way for radiologists to find all similar series of studies and compare them side-by-side to see if lesions are getting larger over time. This new technology allows us to further improve time savings and efficiencies, so that we can continue to provide the best care to our patients."
Positive improvements through continued collaboration
In addition to providing worklist benefits to more intelligently route studies to the appropriate groups of radiologists through IntelliSpace PACS Radiology Workspace Solution (RWS), there are multiple administrative goals the health system hopes to facilitate and achieve with the adoption of Illumeo in conjunction with RWS, some of which are already being delivered1, including:
Improved turnaround times – Radiologists can now prioritize the most urgent studies based on a more automated process for study promotion.
More efficient same day care – By prioritizing cases, radiologists can successfully deliver reports in time for follow up appointments taking place later in the day.
Streamlined screen real estate – Integrated applications in Illumeo present information in one window with similar user interfaces to minimize distractions for the radiologist.
Accurate imaging toolsets –Illumeo is context sensitive and anatomy-aware in intuitively serving up relevant tools for the analysis.
Exam open speed improvements –Illumeo presents images exactly the way radiologists need to read them, reducing set-up time and interactions for a faster and more efficient reading.
"Adaptive Intelligence will help clinicians sort through increasing amounts of data, and automate manual tasks to summarize and present data into existing workflows. Our goal with Illumeo, and all of our Adaptive Intelligence-powered solutions, is to create a seamless radiology experience, delivering the right data at the right time," said Carla Kriwet, CEO of Connected Care and Health Informatics at Philips. "We are excited to see these early results from Dr. Wiggins and his team, demonstrating that Adaptive Intelligence-based solutions developed with an understanding of clinical needs, and in close collaboration with those using them, will be most successful as the healthcare industry continues to adopt these tools."