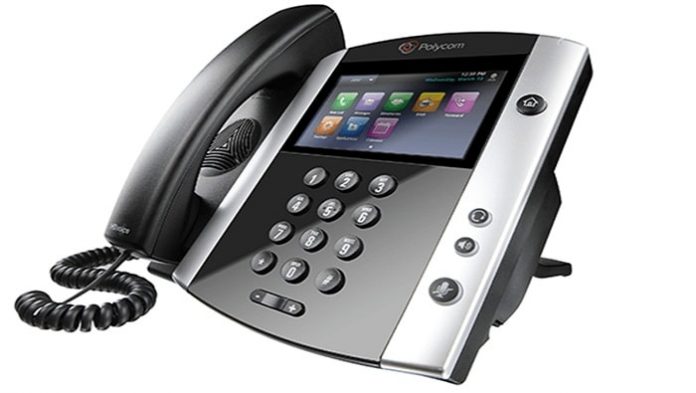 Polycom, Inc., a leader in business-grade conferencing communications, today is unveiling a month-to-month Device-as-a-Service (DaaS) pilot program that offers greater flexibility and lower costs for both service provider and end user voice subscribers.
The new DaaS pilot program allows service providers to offer customers maximum flexibility to implement Polycom devices. Unlike competitor DaaS programs that require a long-term commitment, Polycom's DaaS runs month-to-month, providing customers the option to cancel and return the phones at any time with no penalty. The program also includes a replacement plan which will exchange the phone if it fails any time during the first seven years the phone is in service.
"Polycom's DaaS program removes the uncertainty that comes with predicting how much equipment customers will buy in the future," said Doug Funsch, Chief Revenue Officer of Impact Telecom, a cloud communications company and service provider partner of Polycom. "Customers will appreciate that we can offer the highest-quality phones to them, while being the single point of contact with phone and services included in a single monthly payment."
Service providers adopting this new DaaS model will avoid the financial risk of owning equipment while offering customers consistent service with a one-stop scalable solution. Under the new pilot program, customers will be able to predict annual costs by shifting CapEx expenses to monthly OpEx expenses and have the flexibility to add or subtract devices depending on need.
"Customers have told us that they want greater flexibility and control while still keeping up to date on their phone technology," said Chris Thorson, Senior Director of Product Marketing at Polycom. "Our DaaS model takes the entire lifecycle into account, from equipment deployment to end-of-life, and removes the onus on business owners and service providers to keep devices current as new models come out."
The best part about Polycom's DaaS program is that it features the world's most-preferred phones, including the only smartphone for the conference room, the Polycom® RealPresence Trio™, the Polycom® VVX® line of Business Media phones and the legendary Polycom® SoundStation® IP5000, IP6000 and IP7000 VoIP conference phones.
The pilot program is currently available to Polycom's ITSP partners in North America. For more information on Polycom's new DaaS program, please visit our website.
About Polycom, Inc.
Polycom helps organizations unleash the power of human collaboration. More than 400,000 companies and institutions worldwide defy distance with secure video, voice and content solutions from Polycom to increase productivity, speed time to market, provide better customer service, expand education and save lives. Polycom and its global partner ecosystem provide flexible collaboration solutions for any environment that deliver the best user experience, the broadest multi-vendor interoperability and unmatched investment protection. Visit www.polycom.com
© 2017 Polycom, Inc. All rights reserved. POLYCOM®, the Polycom logo, and the names and marks associated with Polycom's products are trademarks and/or service marks of Polycom, Inc. and are registered and/or common law marks in the United States and various other countries. All other trademarks are property of their respective owners.