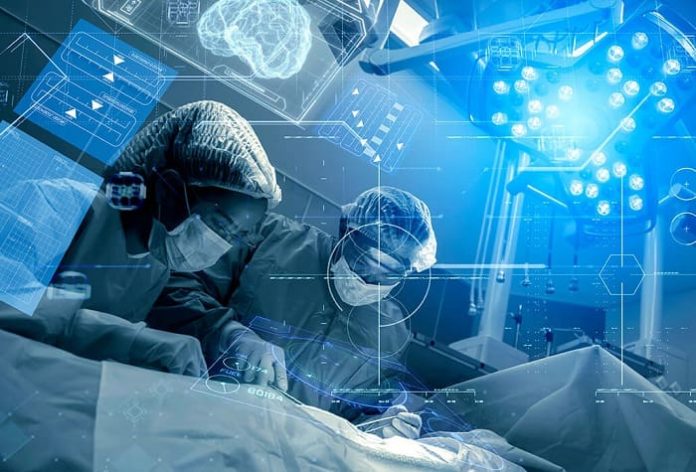 Principal Technologies Inc., which is building a diverse portfolio of investments in healthcare technology companies, is pleased to announce that it has completed an investment in Vision Surgery AI, a leading artificial intelligence (AI) technology company.
Vision Surgery AI's technology uses advanced computer vision and AI to monitor surgical teams and operating room equipment in real-time to ensure that each medical procedure is performed correctly, and that all patient vitals are constantly monitored and maintained within the appropriate ranges.
Vision Surgery AI was developed by the team that for decades has been providing state-of-the-art AI and computer vision solutions to clients such as the German government, which uses it for airport and train station security. This powerful technology is now being deployed in the healthcare sector with Vision Surgery AI, to improve the safety and precision of surgical procedures, which could ultimately save lives.
"This technology will make it possible to overcome the typical trade-offs that occur between cost and quality of care. It is capable of reducing the human error that can result in fatal outcomes, while also cutting costs by better utilizing medical staff. It also has the potential to significantly reduce insurance premiums," said Jerry Trent, CEO, and President of Principal Technologies. "This has the potential to improve the health and safety of patients, while also improving hospital operations. The majority of accidental deaths and injuries during surgery are due to human error, which could be related to something as simple as the surgeon having low blood sugar. This is the kind of small but crucial detail that this technology can monitor via its highly advanced technology."
Trent predicts that the data that is gathered by this technology has the potential to enhance what is possible for future medical innovations as well.
As a part of the transaction, Trent will be joining Vision Surgery AI's board of directors, which also includes:
Jörn Halbauer, an IT expert, entrepreneur, and Vision Surgery AI Co-Founder, Halbauer previously founded a major software conglomerate and also held executive positions with companies such as Allianz SE.
Karim Tamir, an investor, entrepreneur, and Vision Surgery AI Co-Founder, Tamir previously also held a variety of executive positions with companies such as Allianz Capital Partners and Nordic Capital.
Dr. Ulrich Stöckle, a key opinion leader and top expert in robotics with Charite hospital in Germany, Stöckle serves as Vision Surgery AI's Chairman.
"We believe that the team's extensive experience in the insurance industry is a key asset. Insurance companies play a major role in decisions around which technologies will be deployed in hospitals, and which become mandatory," added Trent. "We were able to participate in this round at a very favorable valuation of $20M (USD) based on the value that we are able to bring to the table through our substantial connections and industry expertise."
Principal Technologies has acquired a 10% interest that will be jointly owned with co-investors via a EUR 3 billion AUM Liechtenstein-based asset management fund. Principal Technologies owns 10% of that interest.