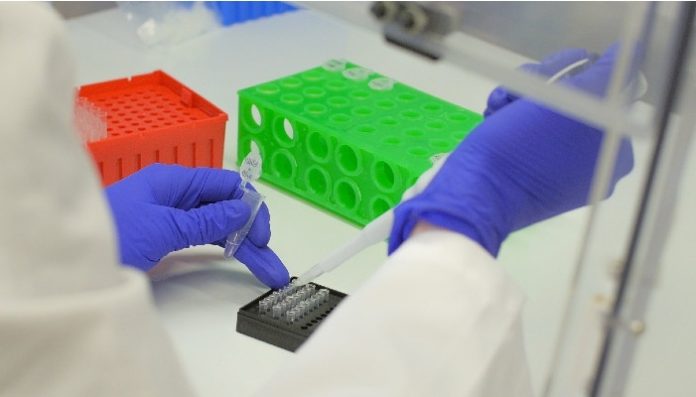 Quidel Corporation, a provider of rapid diagnostic testing solutions, cellular-based virology assays and molecular diagnostic systems, announced that Quidel has received EUA from the U.S. FDA to market its Sofia® 2 SARS Antigen FIA, a rapid point-of-care test to be used with the Sofia 2 Fluorescent Immunoassay Analyzer for the rapid detection of SARS-CoV-2 in nasal or nasopharyngeal specimens from patients meeting the Centers for Disease Control and Prevention's (CDC) criteria for suspected COVID-19 infection.

Sofia 2 is Quidel's next-generation version of its best-selling Sofia instrumented system. Sofia 2 utilizes the original Sofia fluorescent chemistry design while improving upon the graphical user interface and optics system to provide an accurate, objective and automated result in 15 minutes. The next-generation Sofia 2 system also comes connected to Virena®, Quidel's data management system, which provides aggregated, de-identified testing data in near real-time.
The Sofia 2 instrument also offers 2 distinct workflows: depending upon the user's choice, the Sofia 2 SARS Antigen FIA cartridge is placed inside Sofia 2 for automatically timed development (WALK AWAY Mode); or test cartridges can be placed on the counter or bench top for a manually timed development and then placed into Sofia 2 to be scanned (READ NOW Mode), allowing the user to markedly increase testing throughput per hour.
"In the fight against COVID-19, our employees are truly making a difference, and I am tremendously proud of our organization's ability to quickly develop and mobilize an accurate rapid antigen test," said Douglas Bryant, president and chief executive officer of Quidel Corporation. "The EUA for our Sofia 2 SARS Antigen FIA allows us to arm our healthcare workers and first responders with a frontline solution for COVID-19 diagnosis, accelerating the time to diagnosis and potential treatment of COVID-19 for the patient."
The assay is currently available for sale in the United States under EUA, and Quidel is now shipping the product to its customers. Quidel offers several other Sofia assays for sale, which are FDA cleared and CLIA waived, including tests for Influenza A and B, Respiratory Syncytial Virus (RSV), Group A Strep, and a 12-minute finger-stick whole blood test for Lyme Disease. In addition, Quidel also markets Sofia® tests for Lyme Disease, Legionella and S. pneumoniae in Europe.
Healthcare professionals can purchase the Sofia 2 SARS Antigen FIA through distribution representatives for Cardinal Health, Fisher Healthcare, Henry Schein, or McKesson.
About Quidel Corporation
Quidel Corporation serves to enhance the health and well-being of people around the globe through the development of diagnostic solutions that can lead to improved patient outcomes and provide economic benefits to the healthcare system. Marketed under the Sofia®, QuickVue®, D3® Direct Detection, Thyretain®, Triage® and InflammaDry® leading brand names, as well as under the new Solana®, AmpliVue®and Lyra® molecular diagnostic brands, Quidel's products aid in the detection and diagnosis of many critical diseases and conditions, including, among others, influenza, respiratory syncytial virus, Strep A, lyme, herpes, pregnancy, thyroid disease and fecal occult blood. Quidel's Triage® system of tests comprises a comprehensive test menu that provides rapid, cost-effective treatment decisions at the point-of-care (POC), offering a diverse immunoassay menu in a variety of tests to provide diagnostic answers for quantitative BNP, CK-MB, d-dimer, myoglobin, troponin I and qualitative TOX Drug Screen. Quidel's research and development engine is also developing a continuum of diagnostic solutions from advanced immunoassay to molecular diagnostic tests to further improve the quality of healthcare in physicians' offices and hospital and reference laboratories.