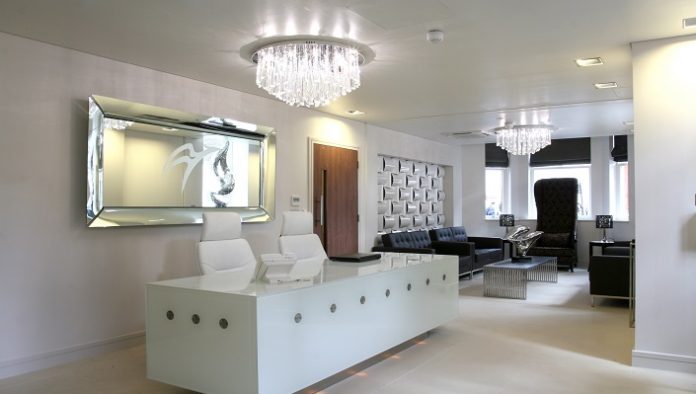 Phoenix Hospital Group will be attending Arab Health 2019 to showcase its wide range of women's health services available for Middle Eastern women.
Situated in the world-famous area of Harley Street, Phoenix specialises in a variety of fields including gynaecology, obstetrics, fertility and menopause care.

The hospital's impressive outpatient consulting, imaging and diagnostic which includes MRI, CT, X-ray and DEXA scanning offers women access to leading specialists and the highest standards of care.
Phoenix can test for, diagnose and treat a number of gynaecological problems, including cancer screening, urogynaecology, diagnostic laparoscopy and colposcopy. It offers a quick and efficient service with appointments available to suit each patient, with no waiting lists.
Fertility investigations and treatments focus on finding a diagnosis and providing tailored solutions. The hospital offers a variety of services, including HyCoSy (to check whether the fallopian tubes are blocked), saline scans, semen tests including sperm DNA fragmentation and blood tests.
They also offer multiple types of pregnancy scans including ultrasound scans, dating scans, 3D scans, anomaly scans and the Harmony test.
As part of its integrated menopause care, the services offered at Phoenix include HRT and non-HRT management of symptoms including bioidentical hormones and emotional well being assessment and advice. Nutritional balance and advanced bone health assessment, monitoring and treatment options are also available.
The renowned women healthcare is part of a broader range of surgical and diagnostic services offered by Phoenix Hospital Group which includes ENT, Urology, Plastics and Reconstructive Surgery.
 "We are delighted to be attending Arab Health for the third time to highlight the wide range of services we offer," said Andrew Barker, CEO, of Phoenix Hospital Group.
 "Phoenix Hospital Group prides itself on offering luxury state-of-the-art facilities combined with efficient healthcare delivery at competitive pricing.  Our in-house laboratory services ensure fast turnaround times and bespoke profiles tailored to individuals' personal needs. This has contributed to confidence and reassurance for our patients, many of whom travel to the UK from the Middle East to receive treatment."
 Phoenix Hospital Group is located within the Harley Street Medical Area, London – an area famed for its medical excellence in treating complex and life-threatening conditions. The area, managed by long-term landlord The Howard de Walden Estate, brings together a community of world-renowned medical professionals.
The Arab Health Exhibition & Congress is taking place from 28-31 January 2019 at the Dubai Convention and Exhibition Centre. Throughout the exhibition the Phoenix team will be located on the Harley Street Medical Area Stand on the UK Pavilion (hall 7 stand E30).