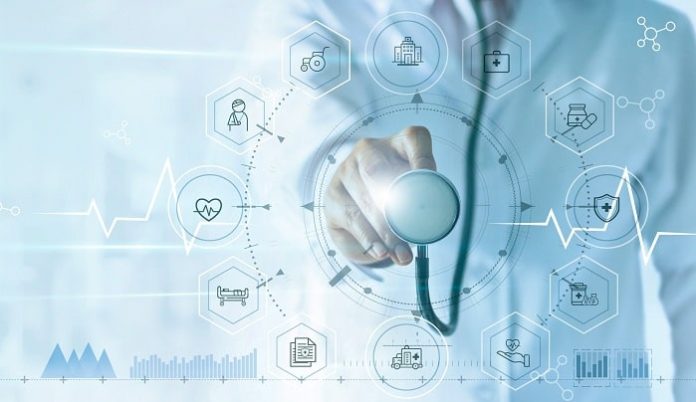 Rush University System for Health (RUSH) and R1 RCM Inc., a leading provider of technology-enabled revenue cycle management (RCM) services to healthcare providers, announced the launch of a joint Innovation Lab to deliver solutions to improve the quality of care for patients on a national scale.
By combining industry-leading care quality tools RUSH's Center for Quality, Safety and Value Analytics has developed with R1's platform, the Innovation Lab will deliver new and innovative solutions focused on value-based care and advanced analytics.
The Innovation Lab partnership brings together RUSH's proven ability to develop unique, quality tools that help solve the new and changing standards of care along with R1's technology-enabled, systematic operations that provide reliable improvements to the patient experience. Via the Innovation Lab, R1 will not only invest resources to develop new solution tools, but also make existing tools available to other health systems across the country.
"R1 is enabling RUSH's mission to help improve the quality of care for all patients, be it at RUSH, or elsewhere," said Dr. Ranga Krishnan, CEO of Rush University Health System. "RUSH has used technology as a part of its quality improvement journey, and these tools have helped us earn distinctions such as 5 stars for quality in the CMS hospital rating system; the #1 rank in the Vizient Quality and Accountability Study; and designation as a nationally recognized Honor Roll hospital by U.S. News and World Report."
"R1 is proud to partner with a groundbreaking institution such as RUSH," said Joe Flanagan, president and CEO of R1. "We are excited to scale and bring to the market innovative technology-driven tools to improve the quality of care for patients."
The Innovation Lab is expected to commercialize its solutions beginning in 2021.
About R1 RCM
R1 RCM is a leading provider of technology-enabled RCM services which transform and solve revenue cycle performance challenges across hospitals, health systems and group physician practices. R1's proven and scalable operating models seamlessly complement a healthcare organization's infrastructure, quickly driving sustainable improvements to net patient revenue and cash flows while reducing operating costs and enhancing the patient experience.
About Rush University System for Health
RUSH is an academic health system whose mission is to improve the health of the individuals and diverse communities it serves through the integration of outstanding patient care, education, research and community partnerships. RUSH comprises Rush University Medical Center, Rush University, Rush Copley Medical Center and Rush Oak Park Hospital, Rush Health, as well as numerous outpatient care facilities. Rush University, with more than 2,500 students, is a health sciences university that comprises Rush Medical College, the College of Nursing, the College of Health Sciences and the Graduate College. RUSH was ranked first among 93 U.S. academic medical centers in Vizient's 2019 Quality and Accountability Study, and among the top 50 hospitals in five specialties in U.S. News & World Report's 2019-2020 Best Hospitals rankings, including two in the top ten and two of the highest-ranked programs in Illinois.