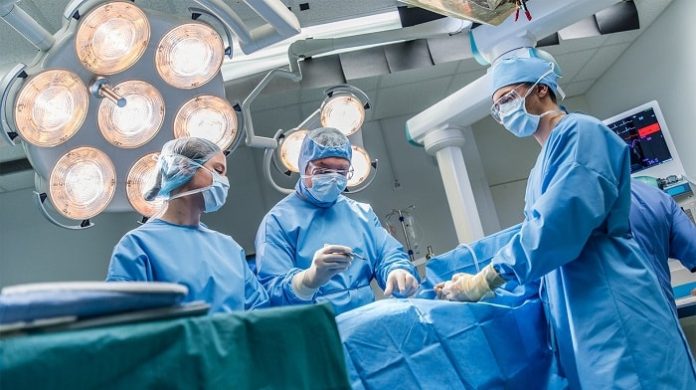 The Kingdom of Saudi Arabia has launched an ambitious project with Datix – the world's leading patient safety software company – and Health Matrix – a renowned healthcare IT company serving the Middle East that could transform the patient safety movement worldwide. The project, called "SAWTAK", will include the installation of Datix software nationwide, firmly establishing the Saudi Patient Safety Center (SPSC) as one of the leading proponents of the global patient safety movement. The announcement was made today jointly by SPSC, Datix and Health Matrix.

"This partnership will push the boundaries of patient safety and quality management," said Dr. Abdulelah Alhawsawi, Director General of the SPSC. SAWTAK will not only help us uncover issues and implement solutions, but also give us a memory – across the entire Kingdom – of what works and why. With this initiative, we will have a complete quality improvement loop, which will enable us to accelerate patient safety nationwide."
SAWTAK is the Arabic word for "your voice" and makes reference to the public engagement aspect of the project in which patients, family members, and other stakeholders will be empowered to participate in various patient safety project initiatives. SAWTAK will also serve as the foundation of Saudi Arabia's National Patient Safety Learning System, which includes benchmarking, evaluation, learning, and implementation components.
"This agreement demonstrates the commitment of SPSC and Ministry of Health in being a worldwide leader in improving patient safety," said Abdul Rahman Qasim, the CEO of Health Matrix. "Nowhere will you find such a focused and intensive effort to use technology and data to reduce adverse healthcare events."
SAWTAK is the culmination of a journey that began in 2016 with the launch of the Kingdom's Vision 2030 and National Transformation Program. Vision 2030 comprises 96 strategic objectives that will be achieved through several initiatives co-developed and executed by different governmental entities alongside private and non-profit organizations. The National Transformation Program, which involves 24 government agencies and includes an emphasis on becoming a global leader in the areas of healthcare quality and safety, was then launched in order to build the capacity and capabilities required to achieve Vision 2030.
While SAWTAK's roots can be traced to 2016, the formation of the program took a big step forward on March 9, 2018 when Datix, Health Matrix, and the SPSC signed a framework agreement covering the terms and conditions for the delivery of a nationwide patient safety software to the Saudi Ministry of Health and other healthcare sectors. SAWTAK is scheduled to take seven years to complete; the first phase is expected to last nine months, with a software go-live anticipated in Jun 2019.
"This is a watershed moment for the patient safety movement globally," said Seyed Mortazavi, CEO of Datix. "Soon, every healthcare provider in Saudi Arabia will have access to the same patient safety software technology. This will give Saudi Arabia the ability to analyze, understand, and eventually eliminate adverse patient safety events across the entire Kingdom. This milestone was the result of the hard work of many organizations, including the SPSC, MOH and Health Matrix, and we congratulate each of them for their leadership in this effort."
"With this partnership, Saudi Arabia's National Transformation Program takes another step forward and helps solidify the Kingdom's position as the first country to implement such sweeping and groundbreaking patient safety initiatives nationally," said His Excellency Dr. Tawfig Al Rabiah, the Minister of Health for the Kingdom of Saudi Arabia.
About SPSC
For safer healthcare for all, the Saudi Patient Safety Center (SPSC) was launched as a government initiative in 2017 under the Vision of the Kingdom 2030 and is being implemented through the National Transformation Program, the first of its kind in the region.
SPSC seeks to eliminate preventable harm to the healthcare system by empowering patients to understand their rights and supporting healthcare professionals by building their capacity as well as by developing partnership with all stakeholders involved in national policy development, guidelines based on scientific evidence, and program implementation.
The Center cooperates with governmental and non-governmental organizations to implement and strengthen strategies, training and standards to improve patient safety and quality of care. The Center's main priority areas are Patient Empowerment, Medication safety, Infection prevention and control, Patient Safety Programs, Quality and Risk Management and Patient Safety Training and Education.
About Datix
Datix is the leading provider of patient safety software, risk management software, and incident reporting software for the healthcare sector. Its most-recent product, Datix Cloud IQ, enables healthcare organizations to generate and implement strategies to enhance the delivery of efficient, targeted, and effective care.
More than 110 million people are protected by Datix software, which has been widely adopted by both public and private healthcare organizations around the world. Recently, Datix merged with RL Solutions; the combined companies now possess the largest repository of patient safety data in the world, making it possible to develop statistically relevant benchmarks for patient safety and risk management. Datix's global headquarters are in London, with U.S. headquarters in Chicago.
About Health Matrix
Health Matrix is a specialized healthcare IT company serving healthcare providers and regulators in the Middle East region, with operating offices in Saudi Arabia. Since its founding in 2009, the company has focused on advancing patient safety to prevent harm and continuously improve patient outcomes and experience.
With a focus on creating safer organizations that provide safer outcomes, Health Matrix has successfully transformed healthcare organizations into high-reliability organizations by spreading improvements across health systems.