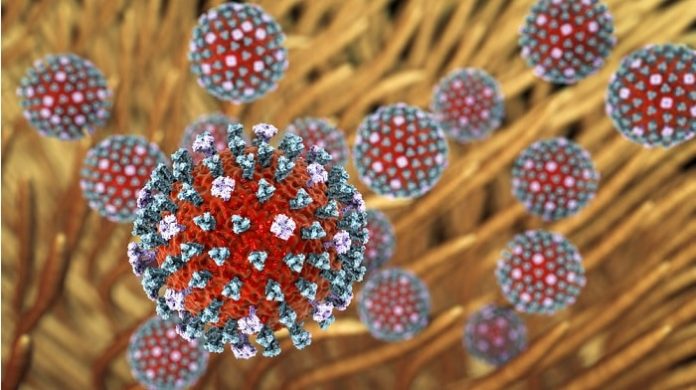 Mesa Biotech Inc. a privately-held molecular diagnostic company that has developed an affordable and easy to operate PCR (polymerase chain reaction) testing platform designed specifically for point-of-care (POC), today celebrated the completion of a major expansion of its San Diego manufacturing facility.
The expansion increases Mesa Biotech's facility footprint by 68 percent, enabling the company to produce millions of flu tests annually. Mesa Biotech manufactures the Accula™ Flu A/Flu B Test and the Accula™ RSV Test that have both obtained CE Mark in the EU and 510(k) clearance and Clinical Laboratory Improvements Amendments (CLIA) waiver from the US Food and Drug Administration (FDA) this year.
Both products are distributed in the US and Canada by Sekisui Diagnostics under the Silaris™ brand and via a number of strategic distribution agreements in Europe and Asia.
"This new facility is designed to significantly increase production of our Accula Flu A/Flu B and RSV tests and to facilitate continued product development to round out our respiratory and women's health testing portfolios," said Hong Cai, Co-founder and Chief Executive Officer, Mesa Biotech, Inc. "The timing for completion of the facility is optimal. As we enter the coming flu season, our new facility will provide manufacturing capacity to support the diagnostic needs of physicians, enabling them to administer accurate and timely treatment to their patients."
PCR, developed in San Diego by Kary Mullis, is now a widely used molecular biology to make millions of copies of specific DNA segments. Mullis was awarded the Nobel Prize in Chemistry in 1993 for his discovery. Today, PCR is a gold standard and an often indispensable technique used in clinical reference laboratories and biomedical research. However, due to its complexity and high cost, PCR technology has not been widely accessible to primary care physicians, until now.
Cai continued, "Mesa is excited to have an expanded facility that is equipped to meet the growing demand for our molecular diagnostic tests. Priced at a fraction of the cost of a cell phone, physicians can easily afford and perform our PCR tests in their offices during the patient's visit and simultaneously achieve laboratory performance."
The expanded facility incorporates infrastructure and equipment to enhance productivity, collaboration and innovation. The expansion also nearly doubles Mesa's workforce, with the addition of engineering, product development and manufacturing positions.