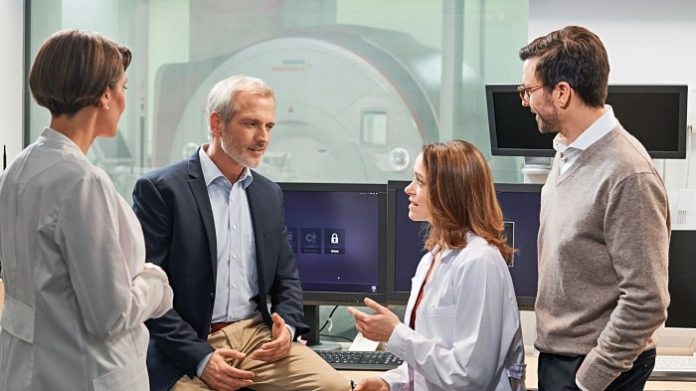 In a move to expand its Enterprise Services business, Siemens Healthineers AG, through Siemens Medical Solutions USA, Inc., has signed an agreement to acquire a majority stake in ECG Management Consultants, a leading U.S. healthcare advisory firm. The company, with its principal office in San Diego, California, maintains 10 offices throughout the United States and has a sole focus on the healthcare sector.
"The advisory business of ECG is a strong addition to our portfolio and a further step in the implementation of our strategy 2025. In combination with our strong medical technology portfolio including our digital platforms and solutions, the partnership with ECG will enable us to address the needs of our customers more comprehensively than ever before, helping them to further improve healthcare delivery and provide better care at lower cost", said Bernd Montag, CEO of Siemens Healthineers AG.
"The partnership with Siemens Healthineers is a unique opportunity for ECG Management Consultants to further grow our business. We will be able to build on the deep clinical and medical knowledge of Siemens Healthineers, its digital platforms, its customer relationships and its global network. We are excited about the joint opportunities for long-term business Value Partnerships. The partnership with Siemens Healthineers will put ECG in an even better position to continue serving our clients as a trusted advisor and helping them remain successful in a changing healthcare environment", said Gary Edmiston, CEO of ECG.
Reference number: PR-20190910036SHS Page 2/4 ECG will continue as a partnership and will operate as a stand-alone unit with independent customer access. The current CEO, Gary Edmiston, and management team will continue to lead the business. The transaction is expected to close in the first quarter of fiscal year 2020, subject to receipt of regulatory approvals. ECG will be part of the global Enterprise Services business of Siemens Healthineers. The acquisition is a further step in the implementation of the "Siemens Healthineers Strategy 2025" as it addresses the goal to tap into adjacent growth markets.
With around 300 employees, thereof more than 200 consultants, ECG generated sales of more than $100 million in 2018 and is highly profitable. Founded in 1973, ECG has developed a strong portfolio of management consulting services in the areas of strategy, finance, operations and technology. ECG serves many of the leading hospitals, health systems, academic medical centers, children's hospitals, ambulatory surgery centers and healthcare payers in the U.S. ECG's highly specialized expertise and strong focus on client service has enabled the company to deliver smart counsel and pragmatic solutions to the critical challenges healthcare providers are facing.
"The outstanding consulting capabilities of ECG, along with our well established customer Value Partnership approach, will enable us to serve hospitals and health systems on a much more comprehensive level, deepen our customer relationships in the long term, and open up a new dimension of growth opportunities", said João Seabra, Head of Enterprise Services at Siemens Healthineers.
The Enterprise Services business of Siemens Healthineers has a strong track record in delivering on long-term business Value Partnerships. By combining technology leadership with profound experience in clinical consulting and workflow optimization, Siemens Healthineers is creating value beyond its product and service business for healthcare institutions. With ECG 's wide-ranging expertise in strategic and transformational consulting services, Siemens Healthineers can take its customer Value Partnerships to the next level – to help customers evolve in a changing environment. At the same time, these long-term partnerships combined with the global network of Siemens Healthineers will provide substantial growth opportunity for ECG's core business in healthcare consulting.