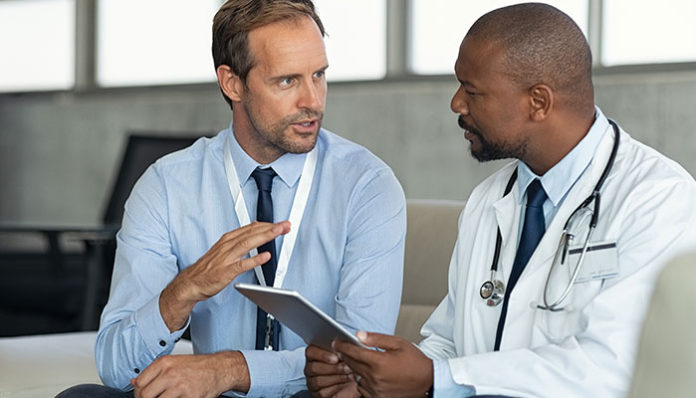 The healthcare sector is as complex as it is vast. And it's never perfect, as in most countries in the world. As it evolves, healthcare consultants continue to enjoy opportunities to improve the sector across all aspects.

From logistics and supply chain to information technology (IT), biotechnology, pharmaceuticals, and other related companies, there's always a position waiting for specialists in any medical-related field. 
If starting a career in healthcare consulting seems an exciting proposition, read on as we present the basics. You'll learn more about healthcare consulting and how it works and even discover how to break into the industry. 
Understanding Healthcare Consulting   
As mentioned, the healthcare sector not only covers the medical industry, such as biotech and pharmaceutical companies. It includes a vast area of related sectors, including allied services such as healthcare IT consulting, health insurance for private and government settings, and medical facilities. Healthcare consulting encompasses all activities that improve the products and the delivery of services. 
Delivery-driven healthcare projects study the complexities of choosing the channels where patients and end-users access healthcare services and the payment platforms involved.  
Meanwhile, healthcare consulting projects that aim to improve products aren't limited to manufacturing. Companies in this field seek input from specialists regarding production processes, operational workflows, and distribution. Thus, healthcare consultants are also often asked for expert tips for marketing medical devices and equipment. 
Which Companies Hire Healthcare Consultants?
Whether a startup or an established company, organizations can benefit from the relevant and valuable inputs from experts in the field. Healthcare consultants work with the following companies to optimize operations: 
Biotech and pharmaceutical companies 

Healthcare facilities with clinical activities 

Government and private health agencies 

Non-government and public healthcare insurance companies

Medical facilities and physician associations

Medical device manufacturers

Healthcare logistics providers

Payment channels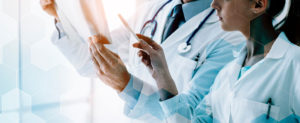 What Does A Healthcare Consultant Do?
Like consultants from other fields, healthcare experts are typically employed for several months to work on improving processes or eliminating challenges that medical and allied companies face. They can also act as part of damage-mitigating groups, addressing severe issues afflicting healthcare companies. Consultants are tasked to identify the challenges and work on addressing them within a certain period. These problems can be internal or external, such as medical supply chain issues. 
Healthcare consultants can fix and improve several processes within the companies mentioned earlier, including: 
Enhancing operational capabilities

Investments in proper research and development activities

Functional and business strategies, including strategic pricing of products and services

Managing health programs

Administration and management of claims and payments

Technological applications in the medical field, including data protection

Consumer relations

Effective communication strategies
Healthcare consulting firms can employ several advisers considered experts in the field. They can either become generalist companies, aiming to improve many or all of the subjects above, or choose any specialization. Similarly, these specialist organizations may focus on products or delivery systems. 
Breaking Into Healthcare Consulting
Like other professions, you need to possess the relevant skills, education, and qualifications to secure a position in this vast industry. Even if the opportunities seem endless, you must go through the following steps.
Obtain An Advanced Degree  

Aspiring healthcare consultants must earn education pertinent to their future practice. Medical and allied courses, such as nursing, medical technology, pharmacology, and public health, are the best options. However, non-medical degrees, for instance, in business administration, communication, information technology, and office management may also be considered. 

To increase your chances of getting into the sector, you must have a master's or doctorate.  

Choose Your Healthcare Consulting Pathway 

Whether you're a neophyte in the sector or an experienced worker, it helps to get a clear understanding of the path you wish to take. Choosing your niche early on will help you plan your career more effectively. If you prefer a more comprehensive knowledge base, choose a position in a generalist firm in the future. Conversely, opt for specialization if you want to focus on a subsector, for instance, marketing and distribution of medical devices. Your choice should depend on your interests, skills, and preference.   

Earn Ample Experience And Expand Your Network 

Apply for a position in companies that are more likely to hire healthcare consultants. Doing this will enable you to learn the ropes and familiarize yourself with the challenges bugging the sector. Eventually, you'll earn insights on becoming more effective in your role while obtaining more responsibilities and linking with other industry players.    

Keeping in touch with influential people in the industry will also give you a global picture of the sector and enhance your critical thinking and problem-solving skills. 

Continue Learning 

Besides experience, consultants boast a broad knowledge of the sector's subjects. Keeping updated on market movements, business and technological advancements, and new regulations and policies in the healthcare industry is paramount to industry experts.    
Wrap Up
Healthcare consultants have multiple entry pathways, and vast opportunities are waiting for qualified professionals eyeing to become one. While you don't necessarily have to obtain a medical-related degree, advanced education, ample experience and knowledge in the healthcare sector are necessary to fulfill any role reserved for a subject matter expert.