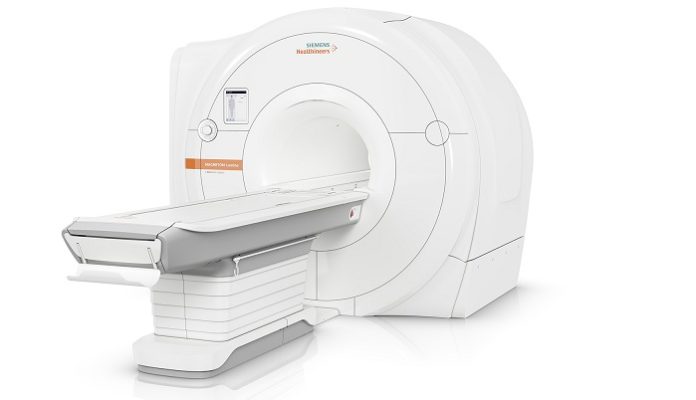 Northern Arizona Radiology in Flagstaff, Ariz., recently became the first healthcare facility in the United States to adopt the MAGNETOM Altea 1.5 Tesla (1.5T) magnetic resonance imaging (MRI) scanner from Siemens Healthineers.

In addition to a wide, 70cm bore, the MAGNETOM Altea possesses several industry-leading technologies, including BioMatrix patient personalization technology with the Select&GO Interface, which removes the need for anatomical landmarking to enable faster patient positioning. Additionally, Dot (Day Optimizing Throughput) technology automates the exam to support standardized, highly reproducible scan procedures. To accelerate routine examinations, Turbo Suite offers customized speed applications covering various areas of the body to reduce scan time by up to 50 percent without compromising image quality.
"Siemens Healthineers is pleased to provide Northern Arizona Radiology with the MAGNETOM Altea, which features BioMatrix patient personalization technology that will help transform care delivery in radiology by providing consistent quality while improving patient satisfaction and workflow optimization," said Jane Kilkenny, Vice President of the Magnetic Resonance business at Siemens Healthineers North America.
"The MAGNETOM Altea MRI scanner provides state-of-the-art capabilities in musculoskeletal, neurological, cardiac, and oncologic imaging, and expands the capabilities available to patients in Northern Arizona," said James Skrocki, MD, radiologist, Northern Arizona Radiology.