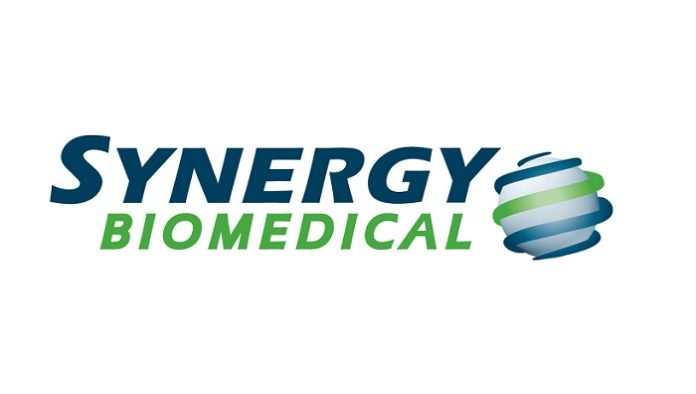 Synergy Biomedical, LLC, a developer of innovative biomaterial products, announced the launching of BIOSPHERE® FLEX SP EXTREMITIES, Synthetic Bioactive Bone Graft. Using Synergy's proprietary BIOSPHERE® Technology, BIOSPHERE® FLEX SP Extremities is a sheet putty composed of innovative spherical bioactive glass granules combined with a porous collagen/sodium hyaluronate carrier. This product addition adds to the already highly successful Synergy FLEX sheet putty product portfolio. Flex SP Extremities expects to be an integral solution into the Upper and Lower Extremity market.
BIOSPHERE® FLEX SP EXTREMITIES is a third-generation bioactive glass bone graft solution. Specifically developed to maximize the bone healing potential of bioactive glass. Utilizing the well-known and trusted 45S5 bioactive glass composition that has been proven to be an effective bone graft material. FLEX SP EXTREMITIES is a sheet putty that is easy to handle, flexible and moldable (once hydrated) to aid in surgical placement. Designed to accommodate bone marrow aspirate and is available in small and medium sizes.
"The Launch of BIOSPHERE® FLEX SP EXTREMITIES, Synthetic Bioactive Bone Graft is a major step forward for our company into the extremity market," stated CEO Kevin Booth. "Synergy's approach from the start has been to clearly understand the key basic science first for maximizing bone healing and then develop innovative biomaterial products. Choosing the correct bone graft can be one of the most crucial decisions for upper and lower extremity applications and FLEX SP EXTREMITIES will provide surgeons confidence in that decision due to the clinical success behind BIOSPHERE® Technology."
BIOSPHERE® FLEX SP EXTREMITIES utilizes patented bioactive glass spheres that have been shown in vivo to result in faster and more robust bone formation. The product provides surgeons with a moldable bone graft material (once hydrated) that has one of the highest bioactive glass contents on the market.