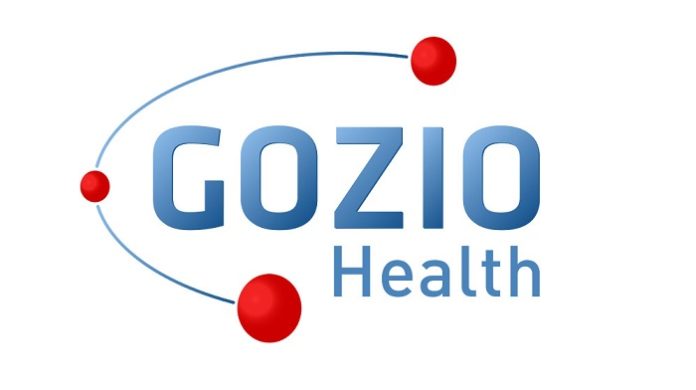 Gozio Health, an industry-leading, customizable end-to-end mobile platform, announced a new partnership with Temple Health in Philadelphia, Pa., to provide a digital front door for patients. The first health system in Pennsylvania to launch the fully featured mobile platform, Temple Health will use Gozio's robust functionality to tightly integrate all consumer-facing digital elements into a single mobile application, improving patient access and overall experiences at every point of care.
A digital front door strategy is timely, according to a recent digital health consumer survey from Accenture. Notably, half of consumers surveyed said that a bad digital experience can ruin an entire experience with a provider, and 26% said they would switch to a new healthcare provider for high-quality digital services.
"Temple Health always strives to identify better ways to connect with patients and engage them in their care," said Michael A. Young, MHA, FACHE, President and CEO of Temple University Hospital and Temple University Health System. "Digital access has become paramount to the patient experience, and we believe we have found the right partner in Gozio Health to position us for the future of mobile interactions."
The Gozio platform enables patients and visitors to access indoor and outdoor navigation as well as patient flow capabilities, ensuring they are guided to locations in the order they need to be accessed. The solution will make it easy for patients and visitors to find onsite amenities, from restaurants to restrooms to ATMs, and will help patients access digital services such as physician directories, appointment scheduling, patient records and more.
"Today's consumers expect quality digital experiences across all aspects of their lives, and healthcare is no exception. In fact, as the COVID-19 pandemic demonstrated, seamless digital connections in healthcare are now critical," said Joshua Titus, CEO and founder of Gozio Health. "We applaud Temple Health for setting the bar high for digital engagement in Pennsylvania and look forward to a successful partnership."
About Gozio Health
Gozio Health offers an end-to-end, customizable mobile platform exclusively for healthcare systems, including digital front door. Gozio's extensible mobile platform enables seamless consumer interactions and provides an anytime, anywhere connection to patients improving their overall experience and access to care. Popular patient engagement features include patented indoor wayfinding with turn-by-turn navigation, virtual visits, physician directories, appointment scheduling, access to electronic health records, Urgent Care and Emergency Department wait times, bill pay and extensive analytics capabilities.
About Temple Health
Temple University Health System (TUHS) is a $2.2 billion academic health system dedicated to providing access to quality patient care and supporting excellence in medical education and research. The Health System includes Temple University Hospital (TUH)-Main Campus; TUH-Episcopal Campus; TUH-Jeanes Campus; TUH-Northeastern Campus; Temple University Hospital – Fox Chase Cancer Center Outpatient Department; TUH-Northeastern Endoscopy Center; The Hospital of Fox Chase Cancer Center, together with The Institute for Cancer Research, an NCI-designated comprehensive cancer center; Fox Chase Cancer Center Medical Group, Inc., The Hospital of Fox Chase Cancer Center's physician practice plan; Temple Transport Team, a ground and air-ambulance company; Temple Physicians, Inc., a network of community-based specialty and primary-care physician practices; and Temple Faculty Practice Plan, Inc., TUHS's physician practice plan. TUHS is affiliated with the Lewis Katz School of Medicine at Temple University.