As Asia's healthcare market is expected to see robust growth of 7.2% in 2019, according to Frost and Sullivan, demands for healthcare technologies and innovations are expected to increase significantly particularly pharmaceutical drugs and medical devices based on advanced technology.
In Thailand, the government is loosening visa restrictions and recently launched the smart visa programme designed to enhance Thailand's attractiveness in drawing science and technology experts, senior executives, investors and start-ups – as part of their strategic plan to become a global medical hub. To promote medical robotics, the Thailand Board of Investment (BOI) is also offering a wide range of investment promotion incentives.
Against this dynamic backdrop, the 9th edition of MEDICAL FAIR THAILAND comes at an opportune time and with its move to a larger venue at BITEC, visitors can expect to see over 10,000 medical and healthcare innovations from around the world; representing the hospital, diagnostic, pharmaceutical, medical and rehabilitation sectors. Together, 1,000 companies from 60 countries including 20 national pavilions and country groups will bring the very best solutions to one central venue.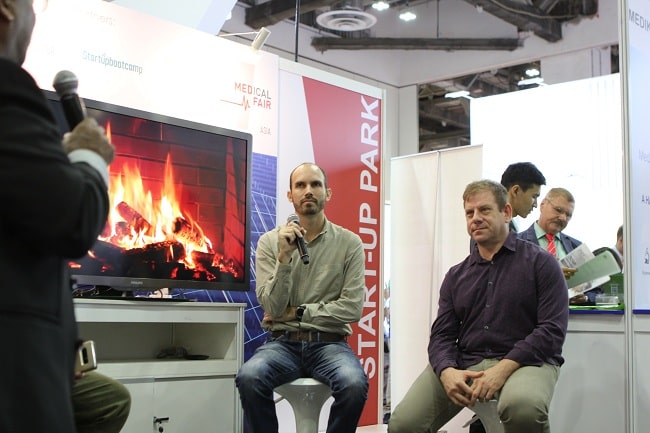 Member of MEDIC Alliance
Organised by Messe Düsseldorf Asia (MDA),MEDICAL FAIR THAILAND is part of the MEDIC Alliance global network which shares the expertise of MEDICA – the world's No. 1 annual medical and healthcare trade fair, organised by the Messe Düsseldorf Group in Germany. Since it was first established in 2003, MEDICAL FAIR THAILAND continues to be the region's most anticipated trade exhibition on the medical and healthcare calendar.
Concurrent events
11 & 12 Sep: Advanced Rehab Technology Conference (ARTeC)– The Combination of Ultrasonography and Electrodiagnosis: An Innovative Approach to Neuromuscular Disorders.
The 2-day conference will include lectures, panel discussions and demonstrations by industry experts from the US, Canada and Thailand, who will discuss various topics from common musculoskeletal conditions to best approaches for diagnosing ulnar neuropathy at the elbow.
11 Sep: WT | Wearables Technologies Conference 2019 Asia
Organised by Wearable Technologies AG (HQ in Germany), the conference will share insights on how wearables digitise the healthcare industry as well as uncover a new era of fitness wearables and the latest enabling technologies.
Join us from 11 to 13 September, at BITEC, Bangkok, and see the best at Thailand's leading medical and healthcare exhibition for all your networking, learning and sourcing needs. Admission is free, register your visit online today at www.medicalfair-thailand.com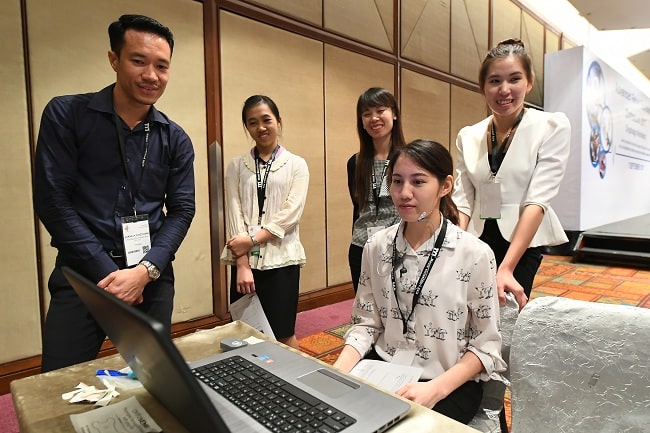 New highlights
Community Care Pavilion features exhibitors from Japan, Taiwan, Hong Kong, USA and many more; as they showcase products and technologies specific to the needs of an ageing population. On focus are solutions such as remote healthcare monitoring, geriatrics, rehabilitation products, and assistive devices.
Across Asia, demographic trends indicate a growing ageing population with the 65 and above age category projected to more than double, reaching close to 2.5 times the current figures by 2050.With the exception of the Philippines, the proportion of people aged over 65 in ASEAN is expected to triple between the period of 2015 to 2050, according to ASEAN and United Nation's data.
Start-Up Park – is a dedicated platform for new and innovative companies to present their innovations to potential buyers and investors. With a start-up ecosystem in Southeast Asia estimated to be valued at US$13 Billion, this represents the region's openness to new ideas and innovative new companies. Here you will see innovations in IoT, from big data, wearable technologies to the latest software.