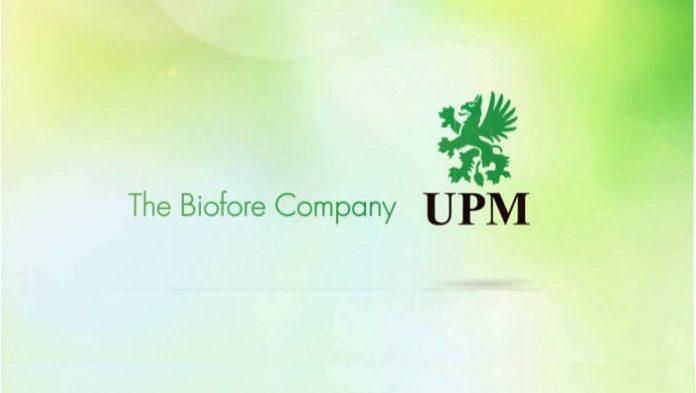 UPM Raflatac will be present at the CPhl Innopack exhibition on 24-26 October 2017 in Frankfurt, Germany. Visitors will have the opportunity to discuss market developments and the latest solutions with UPM Raflatac's pharmaceutical labeling experts in Hall 4.2, Stand 42J50.
UPM Raflatac will launch a brand new product range for medical device and healthcare industry. New RPMD is a multi-faceted adhesive that is ideal for labeling medical devices. Selection of different face materials with new RPMD adhesive are specially designed for different medical device sub-segments such as sterilization wraps and bags, infusion bags and bottles, drug-device combinations like pens, auto-injectors and inhalers and blood donation labeling. RPMD adhesive combines excellent adhesion with a tight mandrel hold on glass and plastic and is sterilization resistant and migration safe.
In April 2017 the EU Commission formally adopted two new regulations on medical devices and in vitro diagnostic medical devices. One of the main regulatory updates is the implementation of a Unique Device Identification system (UDI) that provides a globally harmonized and consistent approach for the marking and identification of medical devices, comments Markku Pietarinen, Manager, Business Segments & Pharma, Specials EMEIA.
"A UDI is a code printed on a label affixed to a device or its packaging, or even directly on the device itself, in both plain text and machine-readable format. All medical devices available in the EU must comply with the new regulations by April 2020, with the deadline for in vitro diagnostic devices falling two years later, in 2022."
Among UPM Raflatac's most recent innovations is also a range of pharmaceutical labeling materials which support compliance with the Falsified Medicines Directive (2011/62/EU) regarding packaging for prescription drugs and high-risk, over-the-counter medicines. An estimated 30 billion such packs issued annually are affected in the EU. The deadline for compliance is February 2019 in the majority of EU member states.
The RP62 EU adhesive supplied with these tamper-verification products creates cardboard tear on typically used cardboard cartons carrying a water-based varnish. Our paper-based and filmic label faces all pair with RP62 EU adhesive are supporting legislative requirements for individually authenticated, tamper-evident packs, protecting the supply chain from counterfeits.
For further information please contact:
Markku Pietarinen,
Manager, Business Segments & Pharma,
Specials EMEIA,
tel. + 358405434658
UPM Raflatac
UPM Raflatac is one of the world's leading producers of self-adhesive label materials. We supply high-quality paper and film label stock for consumer product and industrial labelling through a global network of factories, distribution terminals and sales offices. We employ around 3,000 people and made sales of EUR 1.4 billion (USD 1.5 billion) in 2016. UPM Raflatac is part of UPM – The Biofore Company. Find out more at www.upmraflatac.com.
UPM
Through the renewing of the bio and forest industries, UPM is building a sustainable future across six business areas: UPM Biorefining, UPM Energy, UPM Raflatac, UPM Specialty Papers, UPM Paper ENA and UPM Plywood. Our products are made of renewable raw materials and are recyclable. We serve our customers worldwide. The group employs around 19,300 people and its annual sales are approximately EUR 10 billion. UPM shares are listed on NASDAQ OMX Helsinki. UPM – The Biofore Company – www.upm.com