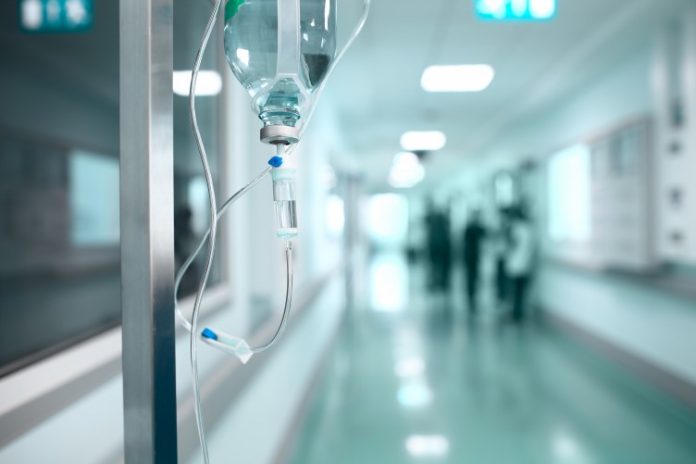 Vocera Communications, Inc. , a recognized leader in clinical communication and workflow solutions, announced that Latifa Hospital for Women and Children in Dubai, United Arab Emirates, is the first hospital within the Dubai Health Authority (DHA) to implement intelligent communication technology from Vocera to help improve patient care, safety and satisfaction. The 344-bed hospital, which plans to expand its labor and delivery suite and emergency department, selected the Vocera solution to improve staff response times and create a quieter environment for patients using secure text messaging and hands-free voice communication.
"Dubai Health Authority is on a mission to create a smart healthcare system and an important component of that vision is having an intelligent communication platform," said Dr. Muna Tahlak, CEO Latifa Hospital. "The Vocera solution with its intuitive functionality to connect team members by role, name or group using voice or text aligns perfectly with our goal. The speed of connectivity will improve workflows and communication efficiency between nurses and doctors, which is critical for many of our patient cases like emergency c-sections."
Latifa Hospital is well-known for its maternity services expertise and is a referral hospital for high-risk deliveries because of its sophisticated neonatal intensive care unit, fetomaternal services, and the pediatric surgery unit. A healthcare pioneer for almost 30 years, it is the oldest and largest maternity and pediatric government hospital in the emirate. Every year, approximately 6,000 deliveries take place at the hospital. In 2016, approximately 60,000 patients were seen in Latifa Hospital's emergency department.
"With the insurance legislation coming through and more people being insured, we expect to see an increase in the number of patients we serve," said Dr. Tahlak. "We need to have the right infrastructure in place, and a smart communication system is key to ensuring safe, high-quality patient care."
Implementing an electronic health record (EHR) system is also part of the hospital's expansion plan. Integration with the EHR and Vocera technology will help improve communication of critical lab results and other important information to the right clinicians at the right time on their device of choice.
"We are excited to support Latifa Hospital and be part of Dubai Health Authority's mission to create a smart health system," said Brent Lang, president and CEO of Vocera. "The combination of Latifa Hospital's clinical expertise and an intelligent communication system is sure to transform the healthcare experience for patients, families and staff."
About Latifa Women and Children Hospital
Latifa Hospital is a hospital for Women and Children. It is one of the largest maternity and children's hospitals in the UAE and was built in 1987. The hospital was previously known as Al Wasl hospital and was renamed Latifa Hospital on the 4th of January, 2012 as per the orders of His Highness Sheikh Mohammed bin Rashid Al Maktoum, Vice-President and Prime Minister of the UAE and Ruler of Dubai to pay homage to the loving memory of his late mother Sheikha Latifa Bint Hamdan bin Zayed Al Nahyan. His Highness Sheikh Mohammed issued this directive on the sixth anniversary of his accession as the Ruler of Dubai. Latifa Hospital provides tertiary care for maternal and neonatal services including paediatric and neonatal surgery as well as treatment for genetic and metabolic issues. The hospital has a well-equipped Neonatal Intensive Care Unit and an expert team of health care professionals who provide international levels of neonatal, paediatric and maternal care. Visit www.dha.gov.ae/en/LatifaHospital for more information.
About Vocera
The mission of Vocera Communications, Inc. is to simplify and improve the lives of healthcare professionals and patients, while enabling hospitals to enhance quality of care and operational efficiency. In 2000, when the company was founded, we began to forever change the way care teams communicate. Today, Vocera continues to offer the leading platform for clinical communication and workflow. More than 1,400 hospitals and health systems around the world have selected our solutions for care teams to text securely using smartphones or make calls with our hands-free, wearable Vocera Badge. Interoperability between Vocera and more than 120 clinical systems helps reduce alarm fatigue, speed up staff response times, and improve patient care, safety and experience. In addition to healthcare, Vocera is at home in luxury hotels, nuclear facilities, libraries, retail stores and more. Vocera makes a difference in any industry where workers are on the move and need to connect instantly with team members and access resources or information quickly. Learn more at www.vocera.com, and follow @VoceraComm on Twitter.
The Vocera logo is a trademark of Vocera Communications, Inc. Vocera® is a trademark of Vocera Communications, Inc. registered in the United States and other jurisdictions. All other trademarks appearing in this release are the property of their respective owners.
Vocera Communications, Inc.
Shanna Hearon, 865-769-2028
shearon@vocera.com