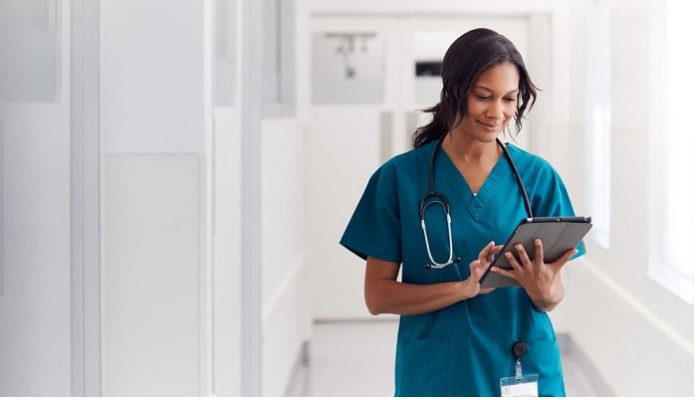 Veradigm Inc., a leading provider of healthcare data and technology solutions and On Belay Health Solutions, the company on a mission to empower primary care practices to succeed in value-based care, announced today a strategic collaboration to support primary care providers in improving patients' health outcomes while strengthening their practices' financial foundation.
The shift from a fee-for-service healthcare delivery model to a value-based care model has significantly changed the way healthcare is delivered and reimbursed in the United States. Veradigm's innovative solutions help to promote value-based care initiatives for healthcare providers and most importantly, the patients they serve. Through On Belay Health Solutions, Veradigm Network's primary care physicians (PCP's) are poised to improve patient outcomes along with their care team experience.
"Veradigm is dedicated to simplifying healthcare with next-generation technology and solutions," said Tom Langan, President, and Chief Commercial Officer of Veradigm. "By collaborating with On Belay Health Solutions, the Veradigm Network is providing value, strengthening primary care practices."
On Belay Health Solutions supports independent primary care physicians in their quest to access meaningful value-based contracts and provides the clinical and operational support necessary to succeed and maintain their independence.
"Our vision is to create a sustainable and positive health care experience. This means we need to support primary care teams in doing things differently to realize better health outcomes, team satisfaction and financial resilience," said Andrew Allison, Co-Founder and Chief Executive Officer of On Belay Health Solutions. "We're excited to offer our high-touch platform to the thousands of Veradigm Network PCPs, providing a robust, high-touch care management approach to support their successful transition to value-based care, no matter the stage in their journey."