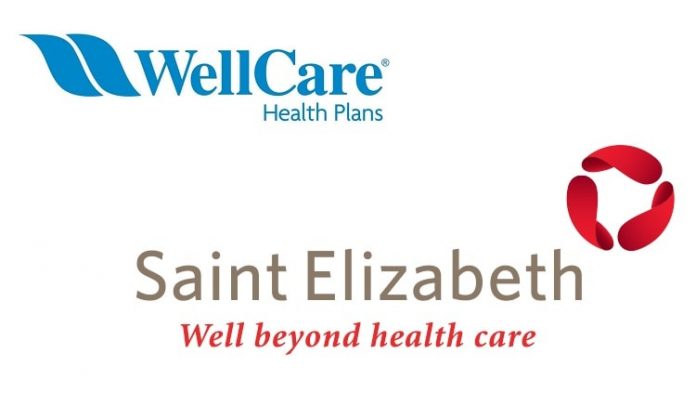 To drive quality and improve health outcomes for its Medicaid and Medicare Advantage members, WellCare of Kentucky, a subsidiary of WellCare Health Plans, Inc. formed a new value-based care partnership with St. Elizabeth Healthcare, the largest health system in northern Kentucky.

Healthcare organizations now emphasize payments based on quality of care, rather than just paying according to how many procedures are done. This is known as a value-based model as it focuses on patients' overall health and long-term well-being.
"Our partnership with St. Elizabeth aims to deliver quality care and positive outcomes in a cost effective way for our members," said William Jones, president, WellCare of Kentucky. "The incentives are tied to performance improvements and quality outcomes that are based on respected health care performance measurement tools."
Under the partnership, WellCare of Kentucky will collaborate with St. Elizabeth Healthcare's physicians to drive quality-based improvements in certain Healthcare Effectiveness Data and Information Set (HEDIS®) measures, a tool used by more than 90 percent of America's health plans to measure performance on important dimensions of care and service. The partnership will also focus on quality and performance measures set by the Centers for Medicare and Medicaid Services' (CMS) five-star quality rating system, which assesses Medicare beneficiaries' experience with their health plans and the health care system.
St. Elizabeth Healthcare, which operates three acute care facilities and a critical access hospital, provides comprehensive hospital acute care including neonatal and other major hospital services and primary and preventive care including prenatal, obstetrics, pediatrics, gynecology, internal medicine, mental health and eldercare. St. Elizabeth Healthcare currently manages care for approximately 17,400 WellCare of Kentucky members.
"We are excited to enter into a value-based contract with WellCare," said Bill Banks, vice president of managed care, St. Elizabeth Healthcare. "Working together to deliver high-quality care in an efficient manner positions us for success in our communities."
For more information about St. Elizabeth Healthcare visit www.stelizabeth.com.
As of March 31, 2017, WellCare serves approximately 446,000 Medicaid plan members, 8,500 Medicare Advantage plan members and 22,000 Medicare Prescription Drug Plan members in Kentucky. To learn more about how WellCare cares for Kentuckians, watch Brandi Logan's member story at http://youtu.be/YwOw5EgeSYo.
About WellCare Health Plans, Inc.
Headquartered in Tampa, Fla., WellCare Health Plans, focuses exclusively on providing government-sponsored managed care services, primarily through Medicaid, Medicare Advantage and Medicare Prescription Drug Plans, to families, children, seniors and individuals with complex medical needs. WellCare serves approximately 4.1 million members nationwide as of March 31, 2017. For more information about WellCare, please visit the company's website at www.wellcare.com.