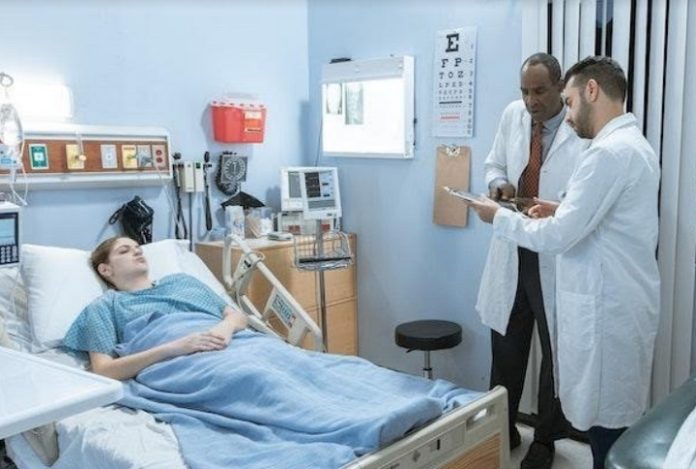 Internal medicine doctors deal with various illnesses, patients, and diagnoses. Therefore, they must be quick-witted, patient, and dedicated to healing.
The best physicians overcome hurdles and build successful careers, while others fall by the wayside. The key is preparation, which can only come from constant learning, in-depth knowledge gained through experience in the field, and understanding what challenges this medical specialty poses.
Internal medicine doctors have to deal with many different types of workplace issues every day. As a result, full-time internal medicine jobs usually require a higher level of responsibility than other positions but also increased job satisfaction.
What Should Internal Medicine Doctors Expect from Their Job?
Internal medicine is a field of study that focuses on identifying, treating, and preventing a wide range of illnesses that affect adult patients. Because there are so many different applications for internal medicine, it is more challenging to classify and define than other specialties. Internal medicine specialists handle various medical disorders and manage various health issues, whether widespread or uncommon, complicated or simple, acute or chronic.
Compared to almost any other specialty, internal medicine offers the most fellowship choices and is often chosen by those who are curious, considerate, and eager to learn.
Internal medicine doctors also like to be significantly involved in direct patient care and appreciate the task of deciphering large amounts of data to help their patients return to a healthy baseline.
Internal medicine is considerably more of an academic field than other medical specialties. Yet it is common for practitioners to perform simple operations such as thoracentesis, paracentesis, central line installation, intubation, and other interventions after completing residency training. In addition, joint steroid injections, PAP smears, ultrasonography, skin tags or warts removal, and similar procedures are more frequently performed in the outpatient setting.
In other words, internal medicine doctors have plenty to do and a lot to learn daily.
Why Do More and More Students Choose Internal Medicine?
Internal medicine is a very attractive profession due to its versatility. Students choose from a wide range of practice settings and the widest range of specialties through fellowships. As a result, they can decide whether to pursue a specialty following general internal medicine practice after a few years of residency. Some of the most compelling subspecialties in internal medicine include:
Cardiology
Hematology/Oncology
Gastroenterology
Immunology
Nephrology, and more.
Regarding the internal medicine student "profile," internal medicine majors tend to be curious and enthusiastic about the intellectual side of medicine.
They are the ones who enjoy solving complex riddles, gathering a ton of data from the history, physical examination, numerous laboratories, and imaging, and developing a diagnosis and treatment strategy for each patient. Think Dr. House with less drama but similar daily challenges, if you will.
Is Internal Medicine a Satisfying Career Choice?
We said IM was among the most satisfying medical fields for beginners and veterans, so let us explain. First, internal medicine is a specialization offering practitioners a lot of freedom.
After completing your residency in internal medicine, you can start working as a hospitalist and caring for patients who have been admitted. There is never a lack of patients because almost every person who enters the hospital needs an internist. In other words, you will always have patients to see, unlike some other medical services that rely on consults.
In general, internists enjoy a healthy work-life balance. The work schedule is more than reasonable, with days off after days worked. You can also work 4 or 5 days a week in many outpatient positions. So for people who love working conventional business hours and taking holidays off or who want to balance their career with a rich personal life, internal medicine does more than just fit the bill.
One of the greatest appeals of internal medicine besides the lower burnout level is the perspective of becoming like Dr. House. IM physicians continue to learn medicine long after they finish their formal education. In fact, one of the few professions where you may keep expanding your knowledge base is internal medicine. In addition, knowing you can handle practically everything that comes through the door to some level brings a huge sense of satisfaction, as you are well-versed in all medical fields and subjects.