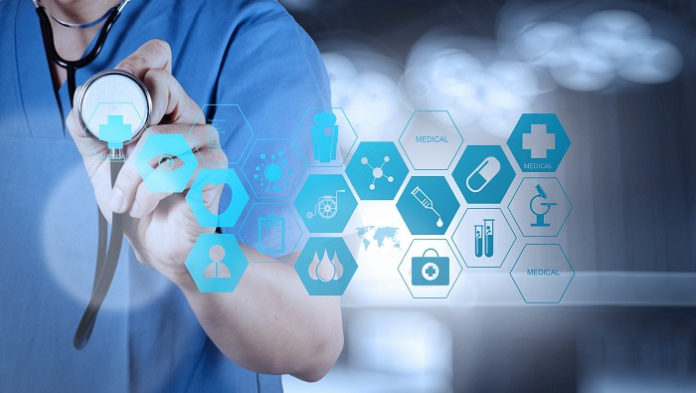 1. How different is the 4th Digital India Health Summit & Innovation Awards as compared to its previous editions and what are the key take aways one can expect out of this year's summit?
Response: This year, we have built upon the experience of the past 3 years and added a whole lot more than what we did in the past three years. We are focusing on leaders who have implemented digital health and can help the healthcare and life sciences companies to deploy digital Health. We have for the first time, did an internal research to find the global leaders driving digital health and luckily, this time, we were able to get the topmost leader in global digital health, Prof. Rajendra Pratap Gupta to chair the summit and help shape the agenda. You will see, that we are addressing topics like AI, ML and big data for the first time in our conference and talking about real life deployments besides the return on investments for digital health. Also, we are conducting a State of Healthcare Survey and we shall be releasing the report at this summit . Besides , we are launching two global initiatives in digital health at this summit . These initiatives will galvanize the entire industry and also, help in capacity building for digital health
2. Tell us something about the vision with which you have introduced this kind of a summit in India?
Response: Our Chairman , Prof. Rajendra Pratap Gupta was clear that we cannot be just another summit where people come and just network .. We have to use knowledge for action, and this is what this summit is all about. We are getting the global implements to share their knowledge for action . So , anyone attending the summit will have interactions, and knowledge sharing with leaders who are implementing solutions, and they will share the do's and don'ts for digital health deployments . Also, we will discuss key issues about digital health and how the field of AI and big data is going to impact healthcare besides the wearable age and how to engage with the tech savvy patient.
3. We are all aware that India has a symbolic role to play in achieving it's Healthcare and Pharma goals, how effective have "Digital Health Summit" been in mixing digitization with both of them?
Response; As India moves towards universal health coverage, digital health will become a prerequisite . Without digital health, we will not be able to achieve the goals, be it pharma or healthcare . Moreover, cost structures are getting attention due to price controls, this again calls for asset light models and digitization holds the key. So, i think, this summit will be a great value for all the attendees who are looking at containing cost and improving quality
4. We know the impact digitization has on this industry, what is your views on the immediate developments one can witness in the times to come?
Response: Digitization has just taken off. With PM-JAY , the flagship insurance scheme, unless the hospital is digitised, claims processing and approvals cannot happen. Similarly, for pharma, the doctor-patient relation is becoming digital and this will have its impact on digital health deployment. Supply chains are increasingly becoming tech driven and with online pharmacies scaling , up a whole new ecosystem is getting developed. We can see major transformations in healthcare and life sciences in the next 1-2 in the way healthcare is delivered to the patient
5. When we talk about digital healthcare, there is a significant amount of industry-to-industry engagement that takes place, how well can "Digital Health Summit" help the players in achieving that connections.
Response:This is the core of the summit; on one side, you have the entire industry and on the other side, those leaders who have deployed digital health solutions and reaped the benefits or faced the challenges. They will share their experience and knowledge so that future deployments can be foolproof and fail proof. Also, post the summit , all the attendees will have an opportunity to carry forward the discussions through the initiatives we are launching at this summit
6. If you can put some light on the methodology of giving out Digital India Health Innovation awards? Also, tell us something more about the process of selection of the jury.
Response: The Jury has been selected based on their experience in planning and successful implementing digital strategy in their respective fields. This also should have positive impact on the healthcare services. The Nominations would be forwarded to the group of Jury, based on their area of expertise. The jury would give rating based on criteria. the rating of all the jury will be compiled and arrive at the average. In the entire process, the identity of the nominee is not disclosed.
7. What are the benefits a healthcare company can derive from these regular interactions and by doing so what is the next level of technology advancements one can expect in healthcare?
Response: Digital Health is a promising and evolving field, and those who have implemented can help those who are implementing . During this summit , we launching a platform to help industry in learning about digital health, plan and implement the digital health solutions. This Virtual platform for the industry will immensely helpful right from the clinicians to top honchos in their professional life
8. How do you define the future of Digital Health in India and it's role in benefiting the Healthcare industry in India with where do "Digital Health Summit" fit in and the benefits the industry could derive from it?
Response: Digital health will impact all segments and across the continuum. We will see the role of digital health moving from billing to patient experience and after care. Digital Health summit is aiming to update people on global and local developments , knowledge sharing from people who have deployed digital health tools, and answering their concerns regarding ROI on digital health deployments