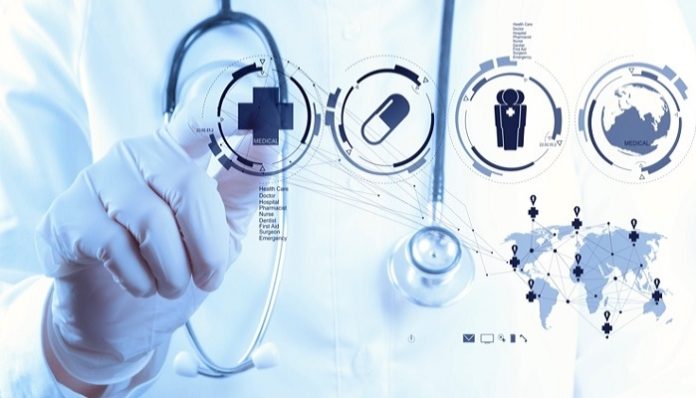 As the COVID-19 pandemic spread across the U.S. at a horrifying pace in 2020, the government and various private sector organizations rapidly tore through their stockpiles of personal protective equipment (PPE) and other essential products. A number of supply chain issues quickly emerged, including the lack of holistic visibility into sources, a fragmented approach to ordering and fulfillment and an outsized reliance on overseas manufacturing for essential raw materials and finished goods.
Fast forward to today, the nation's latest public health issues stem from pneumonia and influenza. Considering the U.S. just emerged battle hardened from a global pandemic, it is natural to assume that, as a country, we are prepared to respond.
The truth is we have much left to do. In a twist of déjà vu, for RSV in particular, treatment products are running short, surveillance has been spotty and public health agencies continue to lack communication and coordination, making it challenging to track and contain disease spread and stem off a looming public health crisis.
We sat down with Michael J. Alkire, President and CEO of Premier Inc., a healthcare improvement company, uniting an alliance of more than 4,400 U.S. hospitals and health systems and approximately 250,000 other providers, to discuss some of the challenges we need to address in order to better prepare for the public health crises we are seeing.
Que: COVID-19 exposed a lot of technology, data, supply chain and coordination weaknesses. Could you summarize the top challenges we saw as a result of the COVID-19 pandemic?
Ans: Providers need both clinical surveillance and supply chain data to provide high-quality patient care. A critical barrier to the COVID-19 response was the lack of information on the exact quantities as well as specific locations of medical supplies and drugs on U.S. soil at any given time. Our nation's limited information on the location, production process and inventory status amounted to an exercise akin to supply chain Whac-A-Mole to find authentic products and allocate them based on need. We also saw unprecedented global supply chain challenges stemming from the pandemic's impact on every facet of life, including changes to consumer buying patterns, global logistics upheaval (including changes in the workforce) and increased costs and challenged access to raw materials.
The macro-level issues created bottlenecks in a system not designed for such pressures – from raw materials, labor and manufacturing, to shipping, transportation, warehousing, distribution and "last-mile" delivery. Every step in producing, delivering and administering products critical to patient care was challenged.
Even today, we continue to lack information on a national level that could help us understand where supplies are needed to provide COVID-19 and RSV treatment, all with the 2022 flu season on the horizon, which specialists are already describing as having the potential to be particularly severe. Supply chain challenges are likely to continue as we recover from the pandemic while emerging global health infections and new COVID-19 variants and other diseases, place added strain on the system.
What we need to prioritize is overlaying clinical and supply chain data, which can help entities in both the public and private sectors see where products, such as PPE, are stocked as well as gaps in resources. This progressive monitoring approach needs to extend across the supply chain, providing advanced alerts of demand signaling and inventory levels, and enabling rapid movement of product to points of care.
Que: What can be done to help improve the state of the medical supply chain?
Ans: We are already seeing a lot of improvement and key learnings applied from the COVID-19 pandemic to ensure more resiliency and better preparation, but that doesn't mean we are completely in the clear.
For one, we need to modernize the U.S. supply chain data infrastructure – one the nation can summon on a moment's notice to help manage a large-scale emergency. As I mentioned, the nation needs a system that can comprehensively track critical products both upstream and downstream — from the raw materials, to manufacturer, distribution, local and national government stockpile levels and hospital inventory. This will enable accurate inventory management, dynamic allocation and a data-driven approach to bolstering supply where needed. Not only will this help providers anticipate demand for key products, but also allow the nation to better manage supplies during a crisis.
Additionally, prior to the pandemic many of us at Premier were pointing to our nation's overreliance on overseas manufacturing for many critical goods, like the aforementioned PPE, but also many of our pharmaceutical products (both finished dose and raw material). Fortunately, on the heels of the pandemic, many U.S. lawmakers and those in the private sector took steps to bring greater diversity to the market with more nearshore and onshore manufacturing of raw materials and finished products. Within the private sector, healthcare providers are leading the way to change how we source critical medical supplies and drugs. Scaling domestic and diverse manufacturing isn't going to come easy. It requires a massive steadfast effort on behalf of the U.S. manufacturing industry and the federal government to generate the necessary public policy support to truly compete in the global marketplace.
Finally, the public and private sectors should continue to collaborate to ensure that needs are met across the supply chain. COVID-19 vaccines and treatments were developed and distributed in record time, and, even amid ongoing case spikes due to new variants, are proving effective in keeping people out of the hospital – demonstrating the awesome power of science and ingenuity. Continued information-sharing and collaboration will help ensure a path to a more agile and robust response to public health crises – for RSV, the potential for a polio resurgence, and beyond.
As an example of public-private collaboration, during the pandemic, our PINC AI division developed a technology platform designed to deliver more efficient processes in healthcare through an incredibly powerful and robust membership base, deriving cost, quality, outcomes supply chain and operational insights on 45 percent of patient discharges in the United States. The PINC AI platform helps create healthy, resilient markets, driving stable, diverse sources of supply, alleviating risk and allowing members to better weather times of disruption as well as better power them for healthcare systems of the future. To date, PINC AI has entered several partnerships with stakeholders, including governmental organizations and hospitals, and provided the industry with early indicators, real-time data and analytics on topics including staffing shortages in hospitals and drug usage and outcomes.
Que: What else would you like our readers to know?
Ans: The movement toward value-based care and alternative payment models has created an even greater imperative for health information exchange and interoperability. The lack of access to complete and timely data across the supply chain and care continuum adds inefficiencies and cost to the healthcare system — hampering population health efforts, public health surveillance and reporting.
It's vital that we leave no provider behind within this data infrastructure, particularly those in rural and remote communities that may lack the existing capabilities needed for accurate data reporting and management. Improving technology access for small, rural, independent and critical access hospitals — and meaningfully engaging them as part of the process — will help ensure both equitable distribution of products as well as improved outcomes for patients in these communities. This can include everything from modernizing our supply chain to digitizing back-office functions that are mired in manual, paper-based invoicing and payment processes to be more productive and to focus on value-added, strategic opportunities that contribute to the delivery of patient care.
If there's one thing COVID-19 laid bare, it's the antiquated nature of our public health data systems and technologies. While much of our lives can be orchestrated with a simple click, the healthcare industry still largely relies on inefficient, manual processes where very little is technology-driven. Improving our response to pandemics and addressing future problems that could arise is a tall, but achievable, order. The critical steps we take now will help us avoid or mitigate shortages that marked the early days of the pandemic.