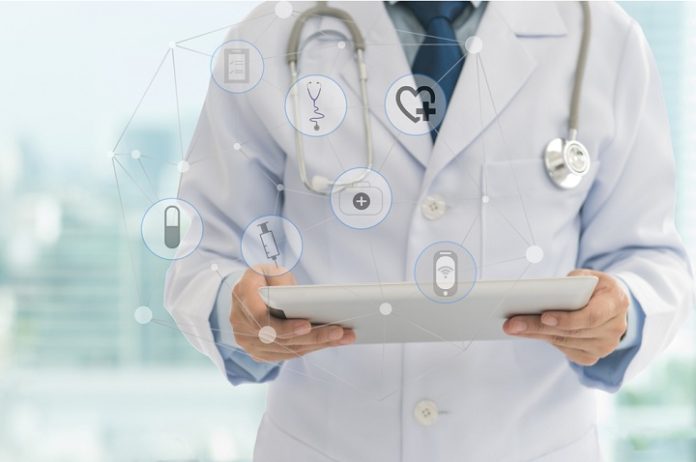 The medical industry is rapidly evolving, and the pharmaceutical industry is no exception. However, there are specific trends affecting the pharmacy industry, and if you prepare for these trends before they completely revolutionize the industry, you'll remain ahead of the competition. Here are 5 pharmacy market trends medical professionals and pharmacy managers need to know. We'll also discuss how you can adapt to these market trends and maximize your profit margin.
The Explosion in Specialty Drugs
Specialty drugs are exploding, and the price of each is rising. Yet patients expect to be able to order them as seamlessly from pharmacies as name brand drugs. You need relationships with specialty pharmacies that dispense these drugs so you don't lose customers who want to be able to order these drugs from the same place they get their other prescriptions.
You must also get the necessary certifications for health plans to reimburse you for these drugs. One option is joining the limited distribution network. The other is becoming an accredited specialty pharmacy yourself. It is worth the effort to be able to serve these patients, because one industry survey suggests that forty percent of all pharmacy revenue will come from specialty drugs in the next few years.
The Rise of Next Door Healthcare
Consumers are accustomed to on-demand entertainment, and they increasingly expect on-demand care. You need to be available to patients through whatever channel they prefer. Providing notices via text messages or apps that their prescription is available is a start. Being able to answer their questions almost immediately via an app and monitoring their adherence to medication regimens should be a priority. A side benefit of care management by pharmacists is that you will see your clients more often.
The Growth of Specialty Services
Pharmacies are starting to provide extra services to consumers. These services help them generate additional revenue and improve their engagement with customers. A common add-on service is weight management assistance. Another is giving people travel vaccinations. These add-on services give you an edge when you're appealing to niche markets. Train your staff to provide advice to patients on over-the-counter and alternative regimens, but ensure that they know when to recommend someone see a physician as well.
The Pressure to Cut Costs
Patients are seeking alternative ways to treat themselves. This is increasing demand for over-the-counter remedies for issues generally treated by prescription medication. Your pharmacy staff must be able to answer questions about over-the-counter remedies. You can also earn extra business if you can provide cheaper alternatives.
For example, you could stock your pharmacy with essential oils and vitamins that these patients are seeking. If you work with a company that specializes in capsule fillers, you can make your own supplements. This helps patients save half or more off the cost of name brand vitamins and allows you to offer customized blends for patients as well. The ability to make capsules on demand also allows you to create products and see if there is a demand for them, and you don't have to spend thousands of dollars on machinery you may not use in the future.
The Rise of Technology and Data Driven Decisions
Data and analytics are increasingly important across the board. Pharmacies are no exception. You should set up a point of sale system so that you can close on sales when someone is standing in the aisle instead of forcing them to walk to the register. Track revenue by product and service so that you never run out of products. Use big data to collect detailed information about your clients so you can recommend related products, increasing revenue per client while seeming to offer them an additional level of service. Or learn what incentives and rewards increase sales at minimal cost.
You can also monitor patient compliance or give individualized advice based on what medication schedules patients are most likely to stick with. It can also flag potential addicts and help you meet more stringent regulations regarding the management of pain meds. In short, combining the right technology and data analysis will help you make better clinical, financial and operational decisions.
Retail pharmacies can adapt to a changing industry and evolving customer expectations if they take steps now to remain ahead of these trends. Make the right decision, and you'll gain a loyal customer base that will refer people to you over the pharmacy chain down the street.