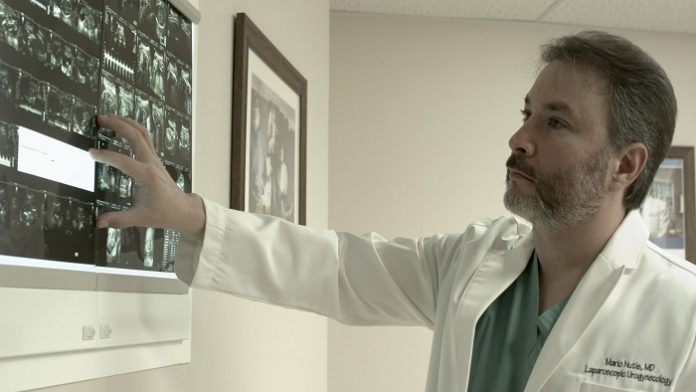 Patient care, organizational reputation, and technology ROI flourish when peer-to-peer education flourishes.
We all need to continue to learn and grow for the sake of our patients and our own intellectual engagement, but many of us shy away from asking more experienced colleagues to walk us through new procedures or technologies and help us get certified. Opportunities to learn from our peers in small-group workshops and hands-on mentoring is all too rare. That is why we both make it a point to organize learning experiences for peers at our facilities on a regular basis.
By building environments that support collaborative learning, we help elevate our peers, build the reputations of our hospitals, and ensure that the hospitals get the most from their investment in both surgeons and new technologies. Here, we detail the collaborative learning experiences we each carried out of underutilized CO2 lasers. By teaching our peers about the laser, more patients gained access to top treatment options, we improved our departmental outcomes, decreased surgical time, and our hospitals got more from their technology investment. We consider this approach a best practice that physicians in many specialty areas can duplicate.
Dr. Dourron: Crafting Educational Programs
When I found out 10 years ago that hysterectomies were not being performed very efficiently at my hospital, I arranged a two-hour lunchtime presentation that included hands-on equipment demonstrations from three different hysteroscopy vendors. They demonstrated the equipment, and I gave an hour-long talk about techniques and tips. Surgeons had hands-on practice on a wet lab model. After the seminar, surgeons adopted the new technologies and the hospital's complication rate for hysterectomy dropped dramatically. It was an exciting lesson for me in the power of collaborative learning, initiated through a blanket invitation to elevate everyone's abilities, whether that entails major changes or just some improved techniques.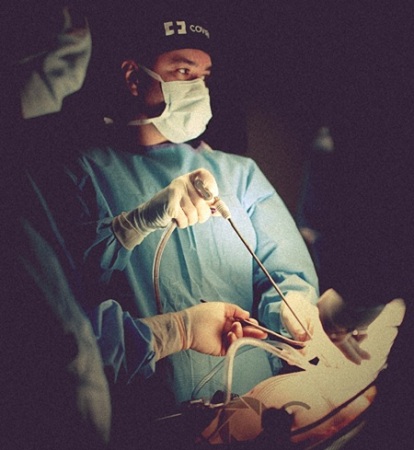 I recently found out another surprising thing in my current hospital: I was the only surgeon using the facility's robotically actuated CO2 laser with fiber (AcuPulse DUO with FiberLase and Drop-in Guide, Lumenis). As a fertility specialist, I am always striving to achieve treatment goals while preserving anatomy. The CO2 laser limits thermal damage, but I think surgeons may be unaware of the benefits, how to use it, or, in some cases, unaware that the laser even exists. Here are a few key ideas culled from my efforts to bring colleagues into the CO2 laser world:
Overcome inertia – Many physicians perform procedures the same way they did when they completed training. They don't want to get into a strange new learning curve, and there is no requirement for them to stay current in new technologies. I think that an invitation to a lunch or dinner program is a means of reaching out to these surgeons and making it easy for them to learn the latest methods. Doctors with busy schedules enjoy attending an occasional dinner program at the end of the workday. Most importantly, the people who share the same facilities and technologies get a rare opportunity to gather around a table together, exchange ideas and talk about challenging cases. This dynamic is motivating in itself.
Plan a program – As a department chair in the past, I organized and ran quarterly sessions to educate peers and encourage collaborative discussions where we shared experiences. Recently, my dinner program for the CO2 laser included a discussion and video presentation, followed by an invitation to observe surgery firsthand in my OR. I have also been proctoring doctors to help them obtain credentialing for the CO2 laser platform. Make sure any program you plan is convenient and includes follow-up, firsthand experiences.
Stay local – Because the folks leading educations sessions need to follow up lectures and discussion with in-person help, the best approach is to create a collaborative learning environment in your own hospital, rather than expanding those efforts to faraway locations. Attendance is high because a lunch or dinner session is close and convenient, requiring no disruption to the doctors' schedule. I usually give a didactic session in the evening and schedule three or four surgeries the next day so surgeons can observe and ask questions. That collaborative learning process is very beneficial for the recipient, as well as for the doctor giving the demonstration.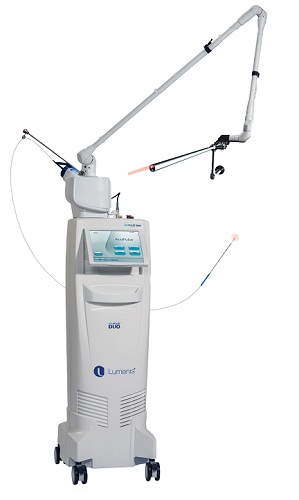 Join a committee – If you have a strong interest in fostering collaborative learning in your department, your department's core committee could be a good place for you. Our department has 150 OB-GYNs, with a core committee of 12 members selected or nominated by the chair for their expertise. Through the committee's quality improvement process, we know which areas are inefficient or where adoption of current technologies is low, for instance, so we can plan educational seminars to help.
Dr. Nutis: Getting Everyone Learning
When a highly advantageous technology is underutilized, the first question is "Why?" In my hospital, the CO2 laser (AcuPulse DUO, Lumenis) was used extensively by ENTs, plastic surgeons and neurologists, but not OB-GYNs. I realized that the reason was lack of exposure. I knew that my experience with CO2 laser technology during my fellowship in 2006 was rare, so I share these tips:
Foster your enthusiasm – My early experience with a CO2 laser quickly made me enthusiastic about the technology. This easy-to-use modality is very precise, with a zone of thermal spread of about 0.1mm that enables me to perform very detailed surgery on vital structures such as the bowel, bladder, ureters and blood vessels. It is also easy to use. These are enormous benefits for my patients undergoing gynecological procedures, including surgery for endometriosis, where I work to remove all endometrial cells while preserving fertility, decreasing pain, and minimizing adhesion formation. To me, CO2 laser's capabilities are very exciting, which I think makes me a good person to teach others. Compared to other energy devices, the CO2 laser is the safest because there is less chance of inadvertent tissue damage, but due to the lack of training and access to other devices, surgeons tend to be reluctant to try it.
Reach out – Surgeons who are comfortable with their methods generally do not ask about new ones. I reach out to surgeons to draw them into the discussion, inviting them to a lunch or dinner session where I present the basics of CO2 laser energy, its safety, and why we use it. I tell peers that if they're interested, I have posted procedure videos and they are welcome to do live CO2 laser case observation. I will also proctor surgeons who want to obtain laser privileges.
Track success – The clearest measure of success is whether more surgeons began using our hospital's CO2 laser and patient outcomes were better. The answer is "Yes." We see more GYNs using our laser, even in procedures that I don't perform, in addition to the other specialties in the hospital.
Make learning second nature – In our hospital, we are working to create a true environment of collaborative education. While we still respond to perceived underuse of technologies, we are also trying to make physicians aware of the learning pathways available every day. If they are interested in doing something new, we want them to know whom to ask and how to train. Ultimately, this could facilitate not only more self-driven education, but also broader awareness of newly available technologies. Often value analysis committees ask, "If the hospital purchases this, how many of you will use it?" This question alone sets the stage for earlier education and adoption of the technology, which means patients are getting the latest care and the hospital is getting the most from its purchase.
Leaving Our Ruts Voluntarily
CME credit is only available for about half of the seminars we do. Hospital-sponsored programs are more likely to offer credit than those sponsored by industry, but that aspect of the process is not very predictable. Nevertheless, attendance is high. Even when doctors are not getting credit, they participate because they want to stay on top of new ways to help their patients. The important thing is to stop doing the same thing we've been doing for 20 years because it's easy when someone has developed a better, more efficient technology or technique. Our patients benefit, the hospital benefits, and we benefit as professionals.