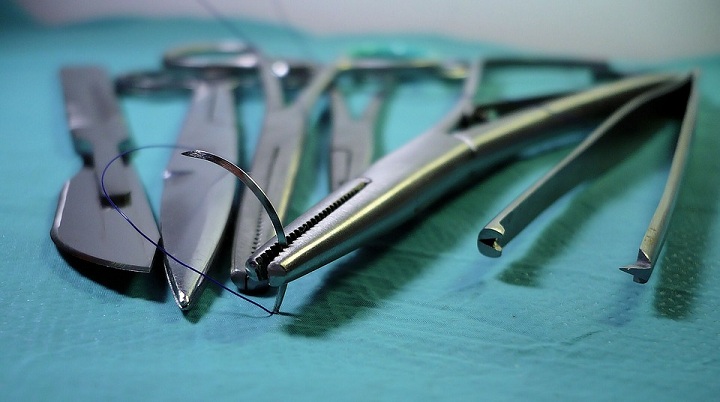 Even though you may put a brave face for people around, the mere idea of lying unconscious on that operation table is too overwhelming. There are millions of questions and confusions in your mind. This is all natural. We suggest that you research your procedures, consult best professionals in the field and leave it all up to them. Things get a whole lot easier when you don't stress yourself out.

Indeed, there are a bunch of issues that tag along with each surgery like pain, precautions and poor quality of life. However, it gets better with time.
You must know that in some cases, patients undergoing surgery are under general anesthesia. This means that they have no awareness of the procedure once the anesthesia takes effect. These are inpatient surgeries. On the other hand, there are outpatient surgeries too where there is limited use of anesthesia, and the patient can go home the same day.
We cannot always categories the surgeries according to their level of discomfort. Some people may find a particular surgery highly painful while others may not feel similar levels of pain. As per the research, orthopedic surgeries are more painful than all other types.
Then comes the question that people frequently ask online, which is, can I have two surgeries at the same time?Usually, people who plan to undergo a couple of cosmetic procedures ask this question. Or those who want to accomplish medical necessity with the cosmetic process.
You can find many debates by medical experts where some hold the stance that having multiple surgeries at the same time isn't harmful at all. This concept is especially popular in departments of Plastic Surgery Houston. Whereas, others are strictly against such surgical procedures. They believe it puts overall patient health at risk. And this might be true in some cases.
To put things in perspective, here are a few pros and cons that we believe you should note before opting for two surgeries at once:

What are the benefits?
With advanced medicine, it has become possible for medical professionals to perform two surgeries on a patient at the same time. The appalling merits of that are:
Single recovery time: Recovery from any surgical procedure is usually tough. Healing takes a lot of time and disrupts the routine life of the patient. By undergoing two surgeries at once, you only have to worry about a single recovery period. Rather than twice, you will be taking time away from your family and work only once.
The insurance covers hospital costs: Depending on the type of medical procedures that you are going for, the insurance covers all hospital costs. It is important to note that insurance will most likely not cover cosmetic surgeries.
One surgery time: A single surgery time would also mean less time at the hospital in contrast to staying for two procedures separately. It would also mean undergoing anesthesia only once, which is a bliss for some people.

What are the drawbacks?
As we mentioned earlier, there is a large group of medical experts who are against multiple surgeries. They have their own set of beliefs, which are:
It is not safe: Combining some surgeries may not work in favor of the patient's health. In fact, it may bring more risks. For instance, cosmetic surgery should not go with orthopedic surgery of lower extremities. This is because it increases the risk of DVT (blood clots).
Pain intensity increases: It is obvious that a person who suffers from pain at two points will be in more trouble than the one who has pain at a single part of the body. The intensity of pain multiplies if you go through two surgeries at the same time. Although you may not feel the pain at that time, once the anesthesia wears off, things may become quite unbearable.
Higher costs: Paying for two surgeries is going to be quite a burden for some people. Not everyone can afford to have two surgeries at the same time. If it is not medically required then waiting between two surgeries is a good idea. This gives you the time to recover, earn more, and then get back for your next procedure.
The conclusion
The safety and success of the surgery is the only reason for undergoing extreme medical procedures. If there is a chance that the results may not be as effective as a single procedure, then it is wise to drop the idea of multiple surgeries.
There is good data to suggest that combined plastic surgery operations are comparatively safe. Still, we should not be certain about anything unless a medical expert endorses that. Will it have positive outcomes from a medical standpoint? Do both surgeons work in the same facility?
To cut it short, you must discuss all your surgery plans with the professionals. Ask them to help you land on the best decision.
Who knows you might beat the odds and get back to your feet, fit and fine and ready to roll!