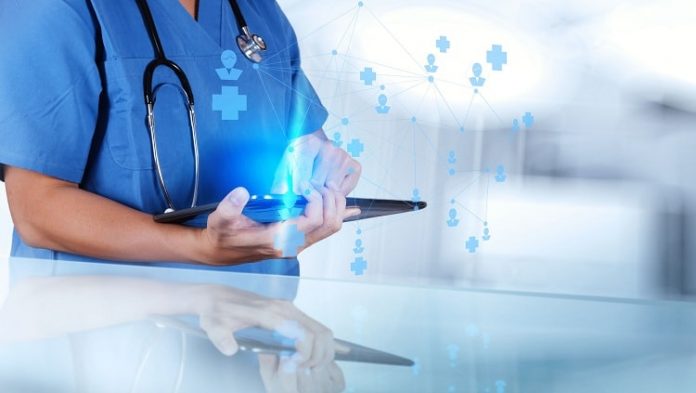 Healthcare ITHealthcare ITIt is common for healthcare organisations to put forward a business case to secure funding for an electronic medical record (EMR) implementation; however long-term governance models that ensure benefits identified in business cases are actually tracked and realised are far less common.
InterSystems recently facilitated a discussion, 'The role of senior leaders in IT governance', at the 2017 Australian Healthcare Week, featuring Bruce Winzar, Executive Director Information Services & CIO at Bendigo Health. In that discussion and presentations by EMR project leaders, there was a wide variation in governance models.
Australia is a growing market for EMR systems and tends to reflect global trends. Based on what we have seen, it would be fair to say that the global healthcare industry is on a journey in which EMR governance models are still evolving.
Developing an EMR business case
Developing a strong business case for an EMR and clearly defining the project and its objectives is usually seen as necessary for securing project funding or evaluating suitable systems. But what happens after the EMR implementation?
According to Bendigo Health's Winzar, "We talk a lot about doing clinical information system change and bringing in new infrastructure. But the bottom line is you've got to pay for it. Sustainability is really important and you need to know why you're doing it."
Bendigo Health started its business case for the new Bendigo Hospital's EMR project by developing a benefits framework. It performed internal modelling of around 70 key performance indicators (KPIs). These were sourced from organisations like the Advisory Board and Gartner. The list was narrowed down to 25 that were relevant to Bendigo Health and 19 that it believed were achievable. It then asked one of the big four accounting firms for further modelling and research to validate the KPIs, which covered three areas: Quality and Safety, Service Improvement, and Direct Financial.
Bendigo Health decided to report on its KPIs each month to track improvements against indicators such as turnaround time for radiology and laboratory, adverse drug events, length of stay, unplanned hospital readmissions, and the time taken to discharge a patient or look for patient information and results.
If we can save each clinician 15 minutes per shift, that is a significant amount of time that can be dedicated back to patient care," said Winzar.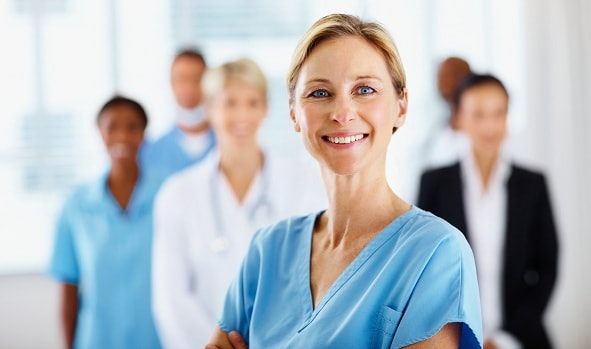 Other discussion participants pointed to the difficulty of developing a business case. One said, "How do you develop a business case based on a clinical model of care that doesn't exist in Australia?" Their organisation sourced research in the United States and Europe to demonstrate to clinicians that their proposed new model of care was safe and delivered a return on investment (ROI).
"You have to write a business case that's going to evolve," they added. "You start with some quantitative measures and then you look at the qualitative measures around patients. Then you have to put in the appropriate benefits realisation model. We've engaged research agencies to verify the findings because you need to be able to prove that the benefit is there."
In her presentation, Katharina Redford, Deputy CEO of South West Alliance of Rural Health (SWARH) in Victoria, pointed out that it was impractical for some healthcare organisations to develop a business case.
"I wonder if you have ever been asked to do an ROI on the implementation of a new paper form?" asked Redford."Yet we're all asked to measure the cost benefits of computer systems. In my view, an EMRis the cost of doing business in the 21st century. There are some things we need to measure but we're never going to be able to measure every element of ROI."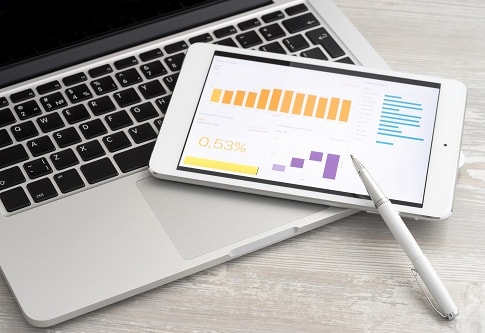 Measuring performance
Developing a business case may be challenging, but so is the governance around ensuring it is realised. Any organisation that wants to demonstrate improved outcomes must be prepared to measure its performance.
SWARH is measuring its EMR performancein a different way to Bendigo Health's benchmarking approach. Because it implemented an EMR over 10 years ago, it was not possible to baseline its previous environment. Instead it has gone down the HIMSS Analytics Electronic Medical Record Adoption Model (EMRAM) route.
"A gold star implementation fades quickly if the policies, governance and individuals do not maintain momentum to ensure a process and culture of ongoing enhancement, review, education and executive governance support," said Redford."We decided that we needed an objective independent assessment of where we were. HIMSS EMRAM is a validated tool and a validated methodology and if everyone is benchmarking against it then you have some sort of measure.
"In 2015 our median score was about one point something. In 2016 we've taken the 12 agencies in SWARH from there to 2.32. We have one agency at EMRAM stage 4 because they're using medication management and we plan to get all the others there by the end of this year," said Redford.
SWARH has benefited from undertaking a structured assessment. "Levels 2 and 3 of EMRAM are essentialto building a critical mass of data – the areas of clinical notes, observations, assessments and discharge summaries apply to almost all episodes of care and therefore provide the basis of decision support for clinicians," said Redford."Diagnostic results and studies are other key areas – to be able to view these within the EMR underpins best care through better decision support."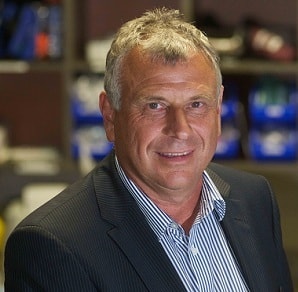 Benefits realisation
According to Bendigo Health's CIO, Bruce Winzar, the governance of benefits realisation is crucial to delivering a business case. The benefits realisation program for the new Bendigo Hospital EMR project started on day one. That included hiring a benefits realisation manager responsible for creating a governance structure and the collection of baseline data.
"Realising the benefit is much harder than just putting it into the business case," said Winzar. "You need to be good at your governance. You need to hold the executives accountable, you need to hold the managers accountable that are responsible for the collection of the data and the reporting of the data. We link that to our strategic management program which is reported up monthly and reviewed by the governance team."
At Bendigo Health, the governance framework for both benefits realisation and EMR project delivery is formalised. While the two structures share common elements, the EMR and the benefits program have different executive sponsors.
"We have an executive sponsor and a number of accountable executives on different groups," said Winzar. "Business unit managers are responsible for the collection and reporting of data. Reports go to the board once a month via our monthly standard operational reporting tool."
Clinical engagement and clinical governance
Many panel discussion participants expressed strong views about the need to make people accountable for project delivery and to involve clinicians in project governance.
According to one participant, "Any project that we do in IT has executive ownership and the sponsor of that project is responsible for all the risks and issues. The risks and issues are listed for each project and referred to at every steering committee meeting. Supported by the project managers, they are reviewed constantly and mitigation strategies are put in place to manage them."
A number of discussion participants highlighted the value of aligning project delivery governance with existing clinical governance structures. It was important to encourage clinical leadership and engagement to assist with the design of the EMR and ensure patient safety. It was also valuable in ensuring proper training, and to encourage clinical adoption of the new system.
As one participant said, "If I asked you, 'Who owns blood administration?', there's lots of stakeholders but there's not one owner. For some of those really complex workflows you really need to identify who's going to own it. That's why it's important to leverage your existing structures. I like to embed the project structure within the existing governance structures of the hospitals. They already operate hospitals day to day and we don't want to set up committees for their own sake."
In conclusion: Leadership key to EMR success
The key theme the panel seemed unified around was the role of leadership in making an EMR successful. One participant summed it up perfectly: "It has to come from the leadership; it has to come from within the business. The leaders have to be those people who are going to deliver the care, manage the care and monitor the care going forward. We did that quite successfully by taking those people and integrating their daily roles into the project governance, as well as into the development of the clinical model of care."