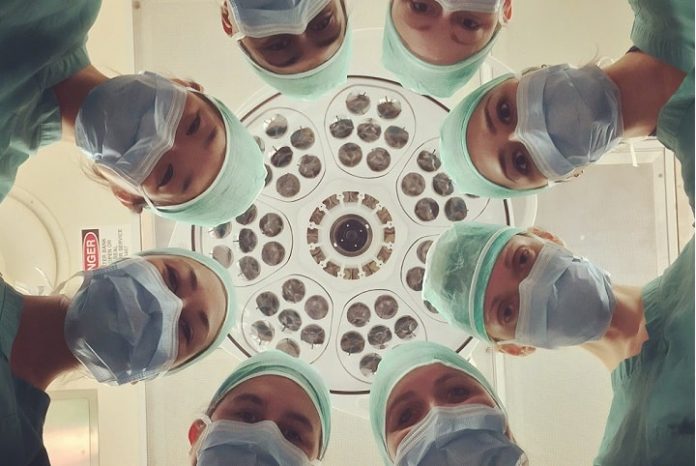 The ongoing COVID-19 pandemic has wreaked havoc on the healthcare system and brought the concerns of public health data systems into the spotlight. One of the bigger ones is that of silos, where data is confined to a proprietary system and inaccessible to others.
That system might be a laboratory, hospital or pharmacy. It might even be a smartphone or other device. The point is, it leads to inefficiency. Healthcare providers are too often unable to operate with a complete set of data, making it difficult to deliver the best possible care, and ensure optimal outcomes.
Moreover, these silos create roadblocks for researchers hoping to make their data useful to the general population. The inability to attain up-to-date information can slow down the development of new treatments and findings that can lead to potential cures or, in the case of the coronavirus, vaccines.
Andrew Goldberg, COO of HealthVerity, a company that develops cloud-based software platforms, said at a recent panel discussion that U.S. healthcare data is "incredibly fragmented," noting that a family doctor has access to electronic health records (EHRs), while an insurance company has other information. The goal, as a result, is data interoperability. Put simply, systems need to be able to communicate with one another.
As Goldberg put it:
"So in this world where we're trying to bring together data really quickly for a really important purpose, the COVID vaccine, you have to know where to go. You have to know how to bring it together. You have to make sure that the data you put together actually belongs to the same person, because you're doing it on a disidentified basis, and you need really sophisticated technology to do that."
Data silo issues are not unique to the healthcare industry; silos are also prevalent at most corporate IT departments. But they can have negative consequences for patients and providers alike. Dozens of applications exist within healthcare facilities like hospitals, and urgent care clinics, ambulatory surgery centers, and medical offices. With so many IT teams within an organization, sometimes IT professionals are unaware of an application until it fails. Siloed data creates barriers to data sharing and collaboration across departments.
Data silos add complexity, even confusion, in healthcare IT departments, because each silo must be maintained separately, and each array of information has unused space that cannot be combined for the benefit of the organization. Multiple arrays also add to the difficulty of developing data protection and can create administrative nightmares.
According to the tech company, Talend, there are four common ways that data silos pose barriers to success:
Data silos limit the view of information. Because silos prevent data from being shared, each department's analysis is limited by its own view. Without an enterprise-wide examination of data, organizations can't discover inefficiencies or opportunities for cost savings.

Data silos threaten data accuracy. Siloed data is usually stored in different databases, leading to inconsistencies between departmental data. For example, if medical data for the same patient is stored in different systems, this information can become less accurate over time.

Data silos waste time and resources. With information stored in different places, users download data into their own personal or group storage, but streamlining data into one source frees up storage space and relieves stress on IT teams.

Data silos discourage collaboration. In order to create a truly collaborative workforce, departments need a transparent way to share data.
The pandemic has exposed these outdated technologies—including manual data entry and faxed forms—that make it almost impossible to accurately track current and suspected cases of COVID-19 and other diseases. Yet the infrastructure is there; it just needs to be activated. Most healthcare providers are using EHRs as well as remote care and telehealth. Taking advantage of these technologies, public health officials have the ability to conduct symptom surveillance using machine learning and artificial intelligence (AI) to interpret physician notes. Early detection allows quarantining and contact tracing to begin earlier, as well as help to guide customized treatment paths for specific patients.
Additionally, telehealth has been a game-changer in the delivery of care to patients who cannot or prefer not to schedule in-person appointments, as well as patients in remote areas. A healthcare system overhaul that offers new policies that pay for telehealth services regardless of geography has been instrumental in a dramatic uptick in virtual care during the pandemic.
Employers and providers have also been willing to engage in new ways. The Allure Group, a network of six New York City-based skilled nursing facilities, has partnered with Vis a Vis Health on a technology that improves transitional care. Discharged patients are provided with hand-held devices that make it possible to track vital signs, while also enabling two-way communication with healthcare professionals.
Clearly, as more and more medical data is generated, there is a need for information to be shared across platforms and within healthcare systems, including the CDC. Since this data is highly sensitive, security is a key concern and one that must be addressed by government agencies through policymaking that protects patients' privacy while taking advantage of advanced technology capabilities.