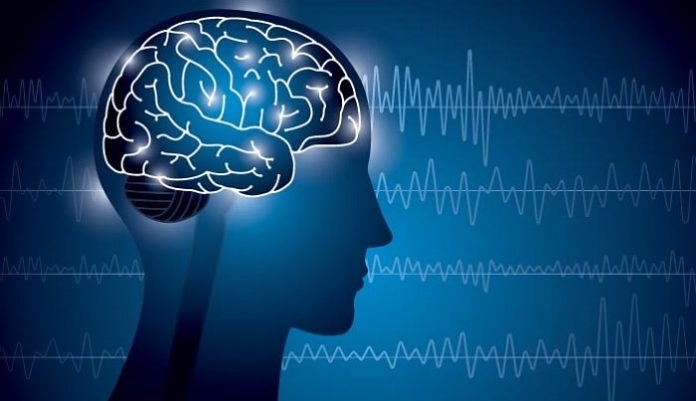 Interviewing for a job, going on a date, speaking in front of a crowd – everyone, in all kinds of circumstances, has anxiety, even if for only short, fleeting moments. And with our 24/7 news cycle, fast-paced lives and hyperactive use of social media, there's certainly a lot to be anxious about in this frenetic 21st century America.
However, there is a more acute and debilitating form of anxiety, known as social anxiety disorder, or "S-A-D," that millions of people suffer from, many experiencing it every day and without even realizing that they have it. In fact, they might even think that the feelings associated with SAD are normal, just caused by introversion or shyness. But SAD is not just shyness – it is entirely different.
SAD is a common mental health disorder, affecting over 15 million Americans, according to the Anxiety and Depression Association of America and U.S. National Institute of Mental Health.
It is a chronic disorder marked by intense fear of being evaluated, judged and humiliated in certain challenging social or professional situations. The fear and anxiety that individuals with SAD experience when they have to interact in these challenging social and work situations may cause them to sweat, have an increased heart rate, stumble over words or even trigger a full-blown panic attack.
While we all get nervous about important social engagements, individuals with SAD experience excessive fear and anxiety that cause them to avoid situations altogether and miss out on important social and professional opportunities. This ultimately affects their quality of life, constantly fearing scrutiny, embarrassment, humiliation and rejection.
This sort of crippling and debilitating fear can ruin relationships, sideline careers and even lead to heavy drinking, substance abuse and suicide in the misguided attempt to control it. Only three medications, all antidepressants with limited efficacy and numerous side effects, are approved by the U.S. FDA to treat SAD. While potentially addictive anti-anxiety medications known as benzodiazepines (the misuse of which has reached epidemic levels in the U.S.) and beta-blockers are not approved for treatment of SAD, they are often prescribed "off-label" for SAD.
It is especially important to note that, up to this point, the FDA has not approved a safe and fast-acting treatment for SAD, one that patients can conveniently and privately self-administer as-needed, for on-demand relief, before they experience symptoms of SAD. But all of that may be about to change.
The three antidepressants approved by the FDA for SAD can take many weeks, or even months, to take effect – or they might not work at all. They also lack the important convenience of being taken on-demand, at the moment that the individual with SAD knows he or she is about to be hit with the lightning bolt of fear and anxiety. SAD sufferers don't just need an antidepressant; they need a fast-acting, neural lightning bolt to the parts of the brain that control "flight or fight" impulses and fear and anxiety, but only when they need it.
One of VistaGen Therapeutics' late-stage product candidates, PH94B, is a novel neuroactive nasal spray for SAD. Based on successful Phase 2 clinical studies in which efficacy was observed within 15 minutes of nasal spray administration at microgram doses and without any detectable systemic exposure, VistaGen is preparing to enter pivotal Phase 3 clinical development of PH94B and is targeting PH94B to be the first FDA-approved on-demand treatment for SAD. If Phase 3 development is successful, PH94B could bring hope to the millions of people across the world who battle the debilitating impact that SAD has on their daily lives.
Among other potential future therapeutic applications of PH94B, such as PTSD and generalized anxiety disorder, or GAD, VistaGen's most advanced development of PH94B is to enable individuals with SAD to self-administer PH94B as-needed, on-demand – often right before their anticipated fear or anxiety-inducing situation, like going on a date or giving an important presentation at the office or school. This will offset the expected onrush of fear and anxiety that precedes the event or situation.
PH94B is a novel, odorless, synthetic investigational neurosteroid that activates and stimulates the main fear and anxiety center in the brain, the limbic amygdala, which then broadcasts calming, inhibitory signals to parts of the brain that are involved in controlling fear and anxiety, including the hypothalamus, prefrontal cortex and hippocampus.
VistaGen recently completed a pilot Phase 3 study for PH94B, which is like a test run for the actual Phase 3 trial, and the results among the participants were encouraging. Anxiety levels dropped significantly, as measured by the Subjective Units of Distress Scale (SUDS) and Liebowitz Social Anxiety Scale, developed by principal investigator Dr. Michael Liebowitz, a psychiatrist formerly at Columbia University and founder of Anxiety Disorders Clinic at the New York State Psychiatric Institute.
Anxiety, like depression, is among the greatest calamities to affect the human spirit, and it affects some people worse than others. We agree with the National Institute of Mental Health: SAD is "more than just shyness." When it comes to SAD, we need to bring serious pharmaceutical innovation to address this high unmet medical need that hasn't seen a change in decades. At VistaGen, we are committed to this effort, driven by tenacious and visionary efforts to achieve the goal of making a difference for the millions of people whose lives we hope to meaningfully impact with the medicine we are developing.
Shawn Singh is CEO of VistaGen Therapeutics , a clinical-stage biopharmaceutical company developing new-generation medicines for CNS diseases and disorders for which current treatments fall short of patient needs, including depression and social anxiety disorder. Mr. Singh has over 25 years of experience working with private and public biotechnology, medical device and pharmaceutical companies; a venture capital firm; and contract research and development organization (CRO), serving in numerous senior management roles.