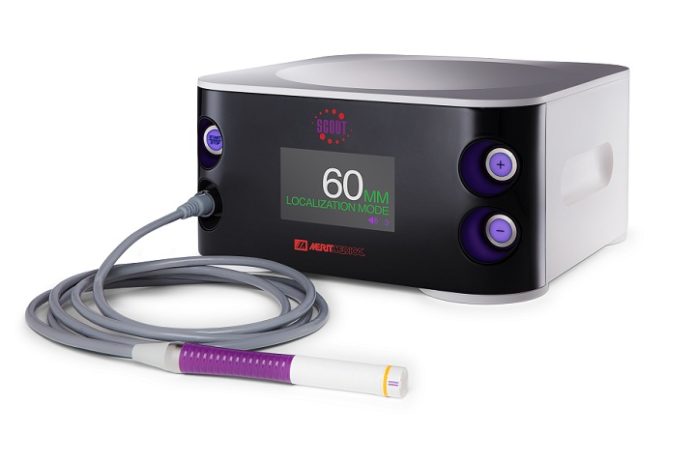 According to Greek philosophy: Change is the only thing that is constant. This rings particularly true in the provision of health care, where technological advancements continually improve treatment methods. However, while the pace of innovation is steady, it is not always easy. In fact, introducing new technology to a hospital or multi-site healthcare system is notoriously challenging.
Hurdles associated with adoption of new devices or technology include justifying the need for the new equipment, providing iron clad return on investment (ROI) projections for the expenditure, and earning approval by individuals or committees who hold the purse strings. 1,2 Challenges associated with implementation of next generation equipment are more amorphous in nature. For instance, devices may be purchased for use in a specific clinical setting, but fail to be embraced by the designated staff or used to their full potential.3,4 What's more, it's not uncommon for the same technology to thrive in one institution yet fail in another due to differences in the implementation process.5
Education and Support
This dichotomy was the focus of a qualitative exploratory study that looked at factors impacting successful implementation of newly adopted technology in hospitals.6  Langhan and colleagues  found that implementation of new technology was successful when a strong educational foundation and support system was available. Their research suggests that continuous and timely education and manufacturer support is integral to successful integration of new technology.
As technology grows increasingly complex – and especially in the case of disruptive technologies that change existing business models or work processes — it is even more crucial to follow up device adoption with an integrated and systematic program that ensures all team members are educated and comfortable with the new product. In response to this need, a growing number of manufacturers are offering tools, training, and other assistance to reduce difficulty and overcome roadblocks when bringing new, disruptive technology on board at the facilities that have purchased their equipment.
An excellent example of this model is SCOUTCareTM, a program designed to help integrate the SCOUT® Radar Localization System (Merit Medical®) into healthcare systems after hospital leadership approves acquisition of the new technology.
Wire-Free Technology
SCOUT is a breast surgery localization platform that uses micro-impulse radar to locate and direct the removal of breast tumors. This technology is an alternative to wire-guided localization of non-palpable breast lesions. Instead of wires, SCOUT uses a small reflector the size of a grain of rice that is placed into the breast prior to the day of surgery. With wire localization, the wire is placed during a separate procedure on the day of surgery, which lengthens an already long and stressful day for the patient and her family.
The wire-guided technique has multiple disadvantages including patient discomfort, possible wire migration, suboptimal surgical incision placement due to wire location, and limited scheduling flexibility, which decreases operating room efficiency.7 Using SCOUT, surgeons can precisely target the affected tissue to pinpoint its location within 1mm, which can mean optimized breast conservation strategies and enhanced outcomes for women. SCOUT also has been shown to improve radiology workflow and reduce OR delays.
In 2018, SCOUT replaced wire localization at UCHealth®, a 12-hospital healthcare network serving the metro Denver area and Northern and Southern Colorado.  Amanda Wood, MBA, RT, CRA, is the administrator responsible for bringing SCOUT to the attention of UCHealth's New Technology Assessment Committee. She's the Northern Colorado, Regional Director of Breast Imaging, and in that role she leads UCHealth's breast imaging teams. Ms. Wood explains that introducing a new product or technology to a hospital/health care facility can be time-consuming and difficult, but that those challenges were minimized in the case of the SCOUT system. "I was able to get the Committee's approval in the first round of reviews. Then it was just a matter of getting approval for capital dollars," she said.
Once the final go-ahead is given, Merit Medical provides an all-encompassing training and support program via SCOUTCare. "The SCOUTCare program helped us to implement the wire-free technology across the entire UCHealth system," said Ms. Wood. "The medical team and I met with every surgeon one-on-one while they were doing their SCOUT training.
This is quite a significant commitment given that we have three OR teams to train just in my region alone, plus all of the technologists, nurses, clerical teams, and surgery schedulers. There was a significant amount of process mapping and development that needed to be done to create the most standardized and streamlined plan for training everyone as we implemented SCOUT in our region," she explained.
The SCOUTCare program is designed for maximum departmental engagement, and includes training for radiologists, surgeons, and allied health care professionals, as well as CEU credits for technologists and a soon to be implemented CEU for nursing, certification upon completion of the training module, and reimbursement and coding support.
Additional resources include a patient assistance program and marketing and communication tools, as well as ongoing support and interaction with the Merit Medical clinical support team. The overarching goal of SCOUTCare, according to Ms. Wood, "is to ensure that every member of our clinical and allied clinical team becomes expert in the use and knowledge of the SCOUT technology, and I can say that this goal was definitely met."
Being There
The most valuable aspect of the SCOUTCare implementation program from Ms. Wood's perspective is that the clinical support team was on site throughout the process, and continue to remain on-call. "They were present whenever we needed them – whether that meant being with the surgeons in the ORs, or being with my team when we were placing the SCOUT reflectors," she said. "Placing SCOUT is very much like placing a conventional breast surgery marking device so the learning curve is not very steep for the radiologists. The real challenge is for the surgeons, because it requires that they modify how they approach their surgical procedure. Having the team available to help with that transition was an important facet of the transition."
Ultimately, she says, the SCOUTCare program lends critical support and reassurance. "They were there every step of the way providing assistance and positive energy through what could have been a stressful and daunting process."
Supportive Partner
Ms. Wood says SCOUTCare did for UCHealth what SCOUT does for women facing breast surgery. "Ultimately, wire-free localization makes the process easier and less stressful for women, and SCOUTCare made implementation of SCOUT easier and less stressful for my team," she explained. The importance of SCOUTCare training and support gains added weight as the SCOUT model evolves with some institutions giving patients the opportunity to schedule the wire-free localization at the time of biopsy, rather than on a separate date between biopsy and surgery.
Lymphoseek is now being used in some health care systems. Lymphoseek (technetium Tc 99m tilmanocept) is an injectable agent used to identify lymph nodes. When Lymphoseek is used after the SCOUT placement, it decouples all of the processes on the day of surgery, making things easier on the patient, the surgeon, and the radiology department. This Lymphoseek option, like SCOUT, furthers the ultimate goal of making breast cancer surgery easier for women.
The same year that UCHealth adopted the SCOUT system, an IBM Watson Health study identified the sprawling not-for-profit operation as one of the five top-performing large health systems in the U.S. Clearly employing cutting edge technology helps the healthcare system maintain a competitive edge, but without system-wide training and support, even the best equipment is lacking, according to Ms. Wood. "There are times when an institution adopts new technology and the manufacturer provides some limited resources for a short time, and then they're on their way. That was not the case with the SCOUT team. They've been by our side consistently to help us make sure that we adopted this new technology to the best of our ability."
Rochelle Nataloni is a health care writer specializing in practice management, and clinical and surgical issues  related  to specialties such as ophthalmology, dermatology, and oncology. RochelleMedWriter@gmail.com
References

Roback K, Gaddlin PO, Nelson N, et al. Adoption of medical devices: perspectives of professionals in Swedish neonatal intensive care. Technol Health Care. 2007;15(3):157–179.
Laupacis A, Feeny D, Detsky AS, et al. How attractive does a new technology have to be to warrant adoption and utilization? Tentative guidelines for using clinical and economic evaluations. CMAJ. 1992;146(4):473–481.
Greer AL. The state of the art versus the state of the science. The diffusion of new medical technologies into practise. Int J Technol Assess Health Care. 1988;4(1):5–26.
Crow G. Diffusion of innovation: the leaders' role in creating the organizational context for evidence-based practice. Nurs Adm Q. 2006;30(3):236–242.
Kyratsis Y, Ahmad R, Holmes A. Technology adoption and implementation in organisations: comparative case studies of 12 English NHS Trusts. BMJ Open. 2012;2(2):e000872.
Langhan M, Riera A, Kurtz J. Implementation of newly adopted technology in acute care settings: a qualitative analysis of clinical staff. J Med Eng Technol. 2015 January ; 39(1): 44–53.
Cheang E, Ha R, Thornton CM, Mango VL. Innovations in image-guided preoperative breast lesion localization. Br J Radiol. 2018;91(1085):20170740.