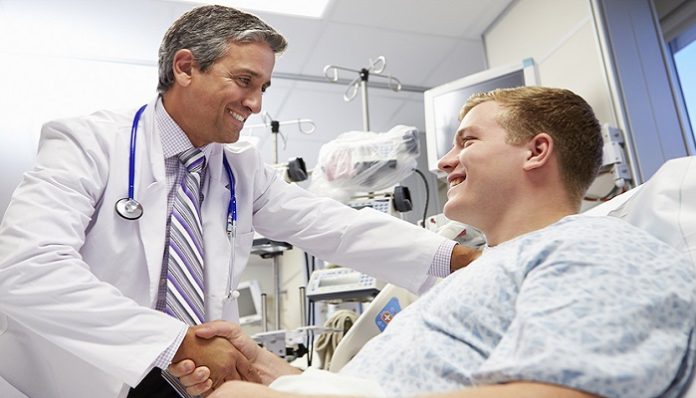 The standard for maximizing healthcare performance continues to shift as the needs and expectations within the healthcare industry change. The industry standard has evolved beyond the traditional Triple Aim (enhancing the patient experience, improving population health, and lowering costs) over the last two decades to additionally factor in the clinician's well-being and the importance of health equity (Quintuple Aim). Another approach is beginning to grow within the industry: deeper collaboration between patients, loved ones, and healthcare providers. The key concepts behind patient- and family-centered collaborative care and the Quintuple Aim can be applied in any healthcare setting to increase satisfaction, enhance safety, improve processes, reduce medical error, and create a stronger culture of healthcare communication and engagement.
According to a recent study in the Journal of Patient Experience, patient engagement and collaboration are imperative strategies for high-quality care and enhanced outcomes. Access to information has increased with the advancement of technology, so patients are more aware of their care conditions than ever before and are better suited to make informed care decisions with their providers. Within the new study, healthcare quality concepts such as patient-centeredness, patient education, and empowerment are recognized as key components in improving the quality and delivery of health services as well as patient decisions.
To achieve this, healthcare leaders should increasingly pursue emerging technologies, artificial intelligence (AI), and facility designs that better enable staff to focus their time on care and understanding each patient's specific health goals. Patient engagement platforms can assist in improving the care experience for patients while providing multiple opportunities for clinicians to appropriately educate, engage, empower, and continuously connect with patients. Purposefully designed patient engagement systems ensure that the patient and clinician are collaborating each step of the way to ensure the most appropriate path forward. Digital transformation is making it easier for patients and caregivers to engage with each other and work together to achieve higher-quality outcomes.
Engage Using a Patient-Centered Approach to Benefit Outcomes
Impactful patient engagement is a 2-way street. Research has shown that a patient's positive relationship with the clinician is a key ingredient in productive shared decision-making. Collaborative care where preferences are honored and understood by caregivers who are still encouraged to openly express their opinions is a crucial aspect of the collaborative approach. The integration of patient engagement technology in the care process enhances the ability to communicate with ease and places an emphasis on patient- and family-centered collaborative care and shared decision-making.
Patients who are informed in their care journey and actively engaged in their health see more improvement than passive participants. Patient engagement systems aim to boost patient participation by leveraging the healing potential of collaboration, communication, and empowerment. For example, an Interactive Patient Care System (IPS) can integrate with in-room Smart television technology and existing HIT applications to connect patients with educational information, loved ones, and their providers throughout the recovery process. Some system partners even provide a mobile version to allow patients to bring and use their own devices that they are most comfortable with to confidently navigate the system. The system offerings include meal ordering, room controls, prescribed educational content, entertainment, communications, and more.
Comprehensive communication is achieved through cost-effective integrations that create a communication hub between an IPS and existing HIT applications, which offers the ability to easily share and review educational materials, communicate with caregivers and loved ones, and improve collaborative feedback tools. Providing credible patient education materials, in a variety of formats during the health journey, addresses care information along with health literacy. The personalized educational details keep patients informed, which assists shared decision-making, enhances outcomes, reduces avoidable readmission, and helps with any ongoing self-management of a chronic condition. This all contributes to building a patient's self-efficacy and confidence in managing their care while enhancing their trust, improving health literacy, and increasing engagement.
Patients and Clinicians Need to Connect and Collaborate
Patient engagement systems aim to boost patient participation. To provide the ability to further connect and collaborate, technology such as digital whiteboards in patient rooms and digital door signs conveniently convey critical information to staff, patients, and families, such as daily schedules, precautions, and the current care team. Automatic updates from integrated hospital systems replace manual inputs, streamlining the delivery of care and reducing time spent performing low-value, repetitive tasks. Advanced systems also offer a provider dashboard that integrates with the EHR and allows the care team to view progress in real-time.
Leadership teams must consider what provides satisfaction for patients and staff as the standard for maximizing healthcare performance. What makes team members happy? For most employees, that boils down to patient care. If healthcare organizations create time by limiting the opportunities for patients and clinicians to connect, it doesn't make staff members happier nor does it improve patient outcomes. In fact, it can desensitize and hamper abilities to deliver excellent care. As the healthcare industry continues to discover where emerging technology and AI are best suited, healthcare leaders need to focus on the ways the technology can be paired with staff and patients to provide greater value and improve the care experience. Patients, staff, and loved ones want to collaborate, and patient engagement technology such as VideoConnect increases collaboration through flexible offerings like virtual rounding, language interpretation, virtual care, and family video chats.
By having the time to collaborate and engage with each other, patients accurately learn about their care journey while clinicians gain insights to enhance their care plan. With patient input and integrated EHRs, healthcare teams can securely leverage de-identified data to access similar patient demographics and relevant health histories to gain care recommendations much closer to 1:1. The data may show that a patient with certain demographics – medical, socioeconomic, genomic, etc. – responds best to specific care protocols. Those personalized protocols are then discussed with the patient and factored into the recommended course of care management for the best outcomes.
Patient Engagement and Collaboration are Imperative
Patient engagement is increasingly recognized as an integral part of healthcare and a critical component of safe and efficient people-centered services. Engaged patients are better able to make informed decisions about their care and share relevant medical histories along with personal preferences. Patient engagement solutions that are data-driven can lower the length of stay, reduce avoidable readmissions, improve safety, and enhance the overall experience.
People accessing health services are increasingly asking for more responsive, open, and transparent healthcare systems. They expect practitioners to engage them in the decision-making process, and leverage technology such as patient engagement platforms to help drive collaboration with their caregivers to reach the best outcomes.