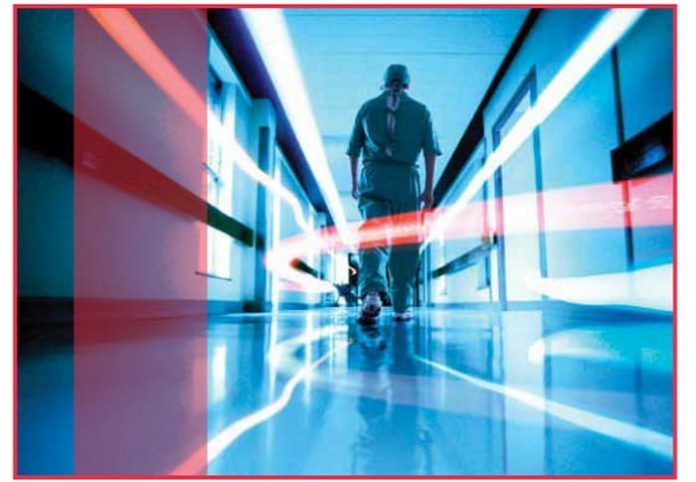 New Zealand, famed for its pristine landscapes, healthy lifestyle and innovations, is also making significant strides in eHealth, as witnessed at the Global E-Health Forum held in Hamburg from 11-13 October. Chai Chuah, National Director of the New Zealand government's National Health Board, spoke to around 200 delegates from more than 30 countries about challenges and opportunities in sustainable personalised healthcare.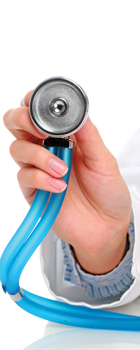 In his presentation to the Forum, Chai Chuah explained how his country has developed health informatics to drive efficiencies: "New Zealand is committed to protect and improve it's health system on a sustainable basis and realises that new approaches are required to increase quality cost effectively. We are currently focusing on more clinically led innovative models of care, greater involvement of patients and consumers in designing our future health services, and greater integration of investment in IT, workforce and infrastructure," he explained.

With a small, geographically dispersed population and remote locations, New Zealand has strong incentives to develop and implement new approaches to healthcare delivery using innovative health technologies. New Zealand's health system is largely funded through taxation and delivered by a mix of public and private providers. Hospital services are generally provided by public district health boards, while primary and community care is mainly delivered by private providers receiving funding assistance from government.
Over the last 60 years, the increase in funding for health services has outpaced GDP growth. Historically, New Zealand was one of the first countries to introduce (over 20 years ago) a unique patient identifier and has extended the system to include a similar identifier for all health practitioners and organisations. By the end of the last century, there was effectively a 100% uptake of clinical support systems in primary practice.
Particularly respected is New Zealand's effective integration of care. Health is viewed as a series of continuums:
(a) from patient to primary medicine, community and ancillary care, to the secondary and tertiary sectors;
(b) from public to private; and
(c) from strategy to operation.
Key areas of focus where New Zealand providers are attracting major international attention include:
• The use of Shared Care Plans for patients with long term conditions by a patient's clinical team, ancillary service providers and patients and families. Using a summary care record drawn largely from existing data sources, the care team asynchronously accesses and updates the Care Plan, which is accessible to the patient and nominated family members.
• The integration of primary and secondary services, utilising clinical pathways developed and agreed between specialist and GP communities, involving triaging patients at primary level, and resulting in reductions in referral rates and hospital admissions. This integrated approach is aligned with funding and reward frameworks.
• Regionally held Clinical Data Repositories (CDRs) that record all patient interactions in relation to such aspects as laboratory results, Picture Archiving and Communication System (PACS) and, increasingly, medication history. These CDRs are accessed and updated by primary and secondary providers.
• The application of 'lean thinking' principles to improve workflow within hospital environments while taking an integrated view of the patient's journey.
• At national level, datasets of all patient interactions, national screening programmes, morbidity and mortality data, providing a rich population health research and policy development resource.
From 1994-2008, at an estimated cost of £15m, New Zealand has achieved particular progress in three key areas, namely: (1) a "high level of computerisation, such as laboratory tests, discharge summaries, and outpatients' letters sent to general practitioners electronically; (2) remote access to laboratory and other reports from any public sector hospital in the country; and (3) patients' remote access to their GP records"1.
This focus on innovation has resulted in New Zealand's health sector being recognised internationally as a provider of high quality and cost effective services. For example, a 2009 Commonwealth Fund survey ranks New Zealand first for advanced electronic health information capacity among primary care physicians and second for use of electronic medical records. 2Additionally, a 2010 Commonwealth Fund study ranks New Zealand first in overall quality of care, coordinated care and patient-centred care. 3This is despite the fact that the average spend on health per head of population in New Zealand is about 16% less than in the UK.
Fast facts:
New Zealand GPs have the second-highest rate of electronic patient record use, second only to Denmark.
Practice management software is currently estimated to be used in 95 percent of New Zealand general practices.
In New Zealand, 90 percent of primary care physicians and 100 percent of laboratories communicate via secure health data networks every day.
82 percent of New Zealand physicians report that they receive information back for almost all patient referrals to other doctors and/or specialists in comparison to 75 percent in United Kingdom and 37 percent in United States.
New Zealand has a fully specified National Health Index (NHI) system for patients since 1992.
New Zealand's health expenditure per capita ranks as one of the most cost efficient in OECD country – at US$2,983, it is close to one-third of United States' health expenditure per capita.
Key eHealth initiatives include opening up online access between hospitals and primary care for emergency care, the roll out of nationwide eReferrals and eDischarges,early work in transferring records between GPs, and eMedication in hospitals and primary care.
New Zealand enjoys a culture of strong collaboration between scientists, engineers, entrepreneurs and medical professionals. Researchers and product developers work closely with clinicians and the health sector to identify medical needs, areas for improvement and potential technology development.
Key eHealth initiatives include opening up online access between hospitals and primary care for emergency care, the roll out of nationwide eReferrals and eDischarges, early work in transferring records between GPs, and eMedication in hospitals and primary care.
This approach is exemplified in New Zealand's eHealth patient portal, described by Mr Chuah in his presentation. "The current phase of this project has provided us the opportunity to design personalised healthcare and make important medical information (such as medication, allergies, etc.) available for individuals and providers," he said. "It is these kinds of initiatives that keep New Zealand at the forefront of eHealth innovation and encourage other countries to look at the country as a test bed for their own future developments. The phase will focus on capturing broader information from patients and their families, driven and controlled by them."
Challenges and opportunities with respect to this latest personalised healthcare initiative include:
1. To provide sufficient evidence of sustainable impact on health and fiscal outcomes.
2. To ensure there is integration with other key government health improvement priorities (such as improvement in medication management).
3. To move beyond "another good IT application looking for a problem to solve".
4. To switch the drive and ownership of this initiative from the clinician to consumers.
Because UK's health system has a similar structure to that of New Zealand's, UK has been able to view the smaller country's experiences as "pilots" before implementing similar changes itself. Technology solutions from world-leading New Zealand's ehealth company Orion Health helped the NHS Greater Glasgow and Clyde Health Board, the largest health board in the UK, to create a near paperless hospital environment by providing a clinician-friendly view of information from multiple information sources. Now, a clinical portal is being used across the region to create a shared health record. There are currently 10,000 registered users and more than 140,000 patient results viewed via the system every week.
Another New Zealand company delivering innovative optimisation technology in Europe is award-winning The Optima Corporation, a leading operations research company that delivers simulation software solutions for the emergency services using advanced mathematically-based technology. In Denmark, Optima predict helped the government to remodel its ambulance service by determining how many ambulances to use and where to place them to get the same approximate response time throughout the region. Four years later, regional emergency medical services performance data has validated Optima predict performance metrics.
An example of New Zealand technology applied in UK is evident at Bedford Hospital and Northampton General Hospital NHS Trusts. Both have made cost savings by implementing CapPlan capacity planning and bed management systems, from New Zealand's company Emendo. This improves operational performance by using predictive analysis to accurately match resources with demand for services. Bedford Hospital saved £110k (€127k) over the first four months of implementation, and till date its average savings is approximately £600k (€690k) per annum in Inpatient areas alone. At Northampton General Hospital, CapPlan identified potential efficiency savings of approximately £690k (€794k) in its first year of operation.
Atlantis Healthcare is another New Zealand company having an impact in Europe with offices in Germany, Spain and UK. The company designs and implements patient support adherence programmes to improve patient outcomes and to save health expenditure. Atlantis Healthcare has deployed over 70 of these programmes across 43 disease states. With a new office now open in Frankfurt, the company is implementing a significant programme that supports caregivers of Alzheimer patients.
New Zealand's achievement in cost effective provision of healthcare is based on many factors, not less than it's cultural resilience and self reliance stemming from the country's geographical isolation. However, it is clear that innovative and prudent investment in technology has played a significant role, driven by a local IT industry that has sought to pioneer new approaches and drive innovation in collaboration with local health providing organisations.
For further information contact:
Zak Cole,
Business Development Manager,
New Zealand Trade and Enterprise
E: zak.cole@nzte.govtnz