There are hundreds of different types of equipment in any given hospital, anywhere in the world. Each specialty has its own specific kind of machinery, but they all have one thing in common: Each piece is only as good as its calibration. Why is this so important, and how can staff and management ensure each piece is correctly calibrated?
The Importance of Calibration
Each item and device in a hospital is perfectly calibrated when it is delivered, but as it is used, it becomes susceptible to wear and tear. Each time it's used, moved or bumped, the calibration gets knocked out of alignment a little bit.
If a sensitive piece of equipment is out of alignment, it could provide inaccurate readings. In some situations, this could mean the difference between a correct diagnosis and a missed opportunity. In other cases, as with robot-assisted surgery, minor calibration errors can cause physical harm or even death.
How can management and hospital staff keep everything calibrated, allowing them to provide the best patient care and the most accurate results possible?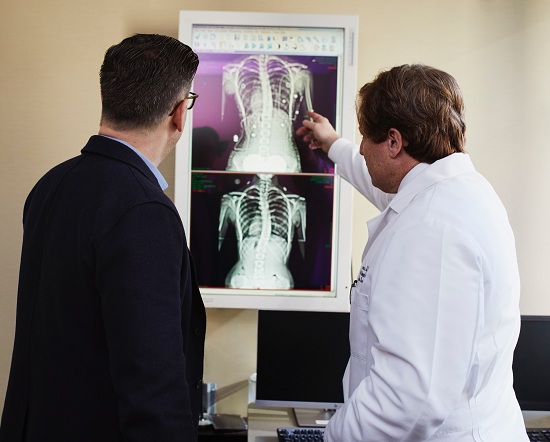 Keeping Everything Calibrated
Keeping everything calibrated doesn't have to take a ton of time or money. Consistency is the biggest key. First, when should sensitive equipment be checked for calibration accuracy?
When recommended by the manufacturer.
Before or after critical measuring projects. This primarily applies to laboratory equipment, but could still be used with hospital tools.
At your pre-decided calibration intervals. You may recalibrate your equipment once a month, every half year or annually.
After an accident. If your equipment is jostled, damaged or dropped, it should be recalibrated. Any damage can negatively affect the accuracy of the machinery.
Start by setting up a calibration schedule for your equipment. This could be based on your own needs, the manufacturer's recommendations or some combination of the two. Be prepared to carry out emergency calibration if there is an accident that affects one or more of the devices.
Getting shaken, jostled or bumped hard can cause problems and trigger a need for recalibration. If your facility is located in an area that's prone to earthquakes, have an emergency response plan in place for necessary recalibration after these geological events.
In House vs. Third-Party Calibration
When choosing to recalibrate your hospital equipment, you've got two options: in-house or third-party calibration. What are the pros and cons of each?
In-house calibration means you always have someone on hand to recalibrate your equipment, without having to schedule an appointment or wait for a repair person to show up. The problem with in-house calibration is that you either have someone specializing in this skill on call, or someone who knows how to handle it but might not do it exclusively.
Opting for third-party calibration can save your facility money, provide unbiased data and keep your employees focused on what they do best — caring for patients. You may face a longer turnaround, especially if the third-party company has a busy schedule. However, it will end up being more efficient and will likely provide you with a better overall experience.
Adhering to FDA Regulations
Hospital equipment calibration isn't just important to ensure you're providing the best patient care possible. It can also help your facility adhere to FDA regulations. According to Title 21 of the FDA's Code of Federal Regulations, manufacturers must test all equipment to ensure it's suitable for its intended use. They must also provide the tools and provisions necessary to maintain the machinery once it's reached its final destination.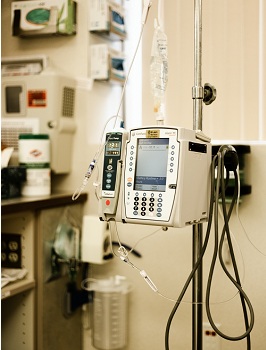 The FDA also requires that teams carry out calibration regularly, either according to the company's directions or the manufacturer's recommendation. Anyone doing this calibration needs to be trained, and each calibration needs to be documented to ensure any mistakes can be traced back to their source. Don't forget to write down when the equipment will be due for its next calibration as well.
Noncompliance with FDA regulations regarding equipment calibration can result in substantial monetary penalties. This could range from $100,000 for individual errors that don't result in a patient's death to $500,000 for a noncompliance issue by a corporation that ends a patient's life.
Moving Forward
Calibrating hospital equipment has a variety of uses, from ensuring you can provide the best patient care to making sure each piece of machinery offers safe and accurate data. This isn't something that you can overlook or postpone. Without regular calibration, sensitive equipment won't function properly. It could provide inaccurate information and, in some cases, may even cause harm.
Staying on top of equipment calibration schedules will ensure you're not falling behind and risking FDA noncompliance and the monetary penalties that come with it. If you haven't already set up a calibration schedule, consider doing so or sticking to the manufacturer's recommendations to keep all your sensitive equipment running smoothly.